It shouldn't be hard to complete kfc job application online working with our PDF editor. This is the way one could easily make your form.
Step 1: Click on the "Get Form Here" button.
Step 2: You can now manage your kfc job application online. You can use the multifunctional toolbar to include, erase, and modify the content material of the form.
Complete the kfc job application online PDF and enter the details for each and every part:
Write down the information in College, Other, Three Most Recent Jobs Name of, Yes, Telephone, Supervisor Name, Dates Worked, What Did You Do, Last Salary Wage, Why Did You Leave, Name of Company and Address If, Yes, Telephone, Supervisor Name, and Dates Worked.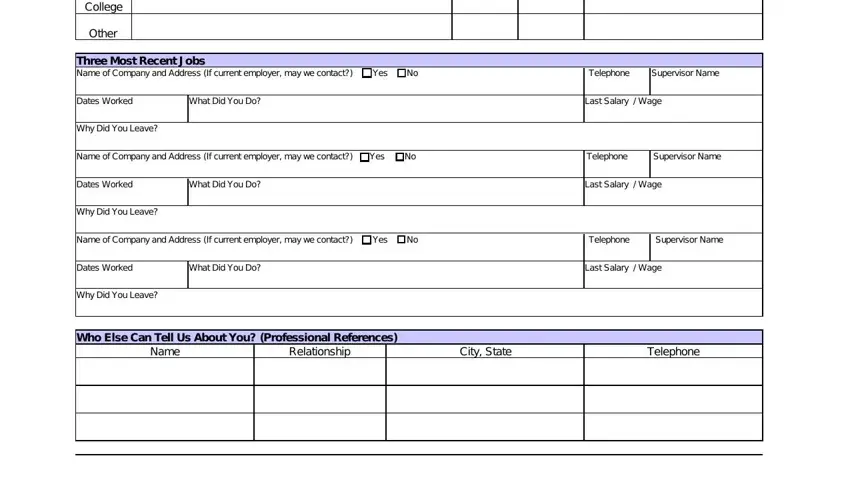 Type in any particulars you may need in the area Other Information About Yourself, No No, No No No, No No No, No No No, Yes Yes, Yes Yes Yes, Yes Yes Yes, Yes Yes Yes, Agreement, Are you at least years old Have, Have you ever been employed with, If Yes W here W hen If Yes List, Are you employed now Are you, and Are you currently charged with a.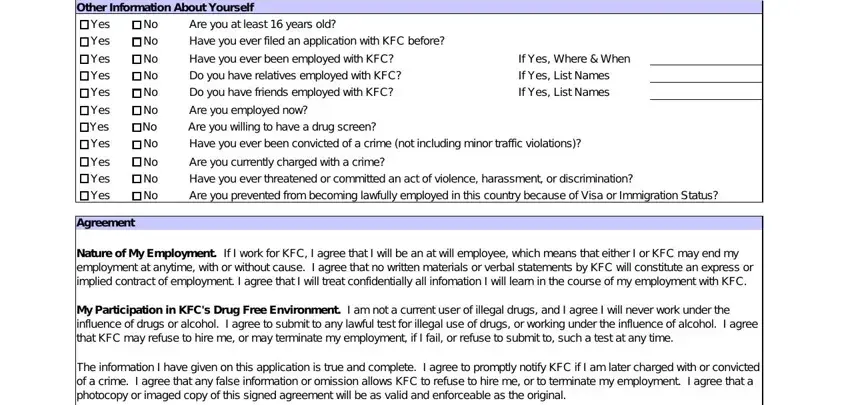 The field Applicants Signature Date is going to be where you can include both sides' rights and responsibilities.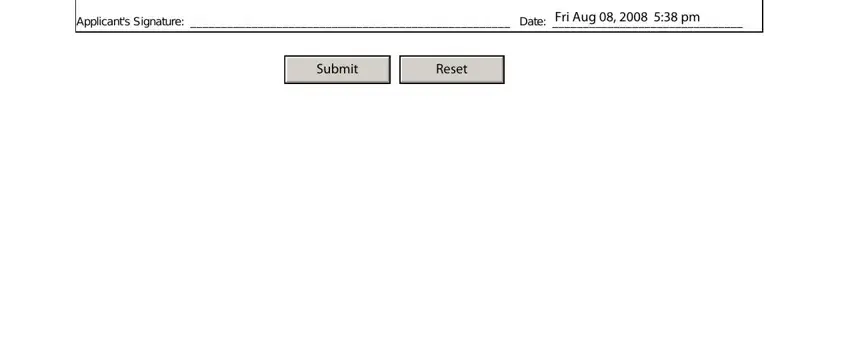 Step 3: When you are done, select the "Done" button to transfer your PDF form.
Step 4: You could make copies of the form tostay clear of all possible future difficulties. You need not worry, we do not disclose or record your details.