It is really straightforward to complete the lic 610e 3 19 spaces. Our tool will make it virtually effortless to work with any specific PDF file. Down the page are the primary four steps you need to take:
Step 1: The initial step requires you to choose the orange "Get Form Now" button.
Step 2: As soon as you've accessed the editing page lic 610e 3 19, you will be able to discover each of the options readily available for the document at the upper menu.
These sections will make up the PDF document that you will be filling out: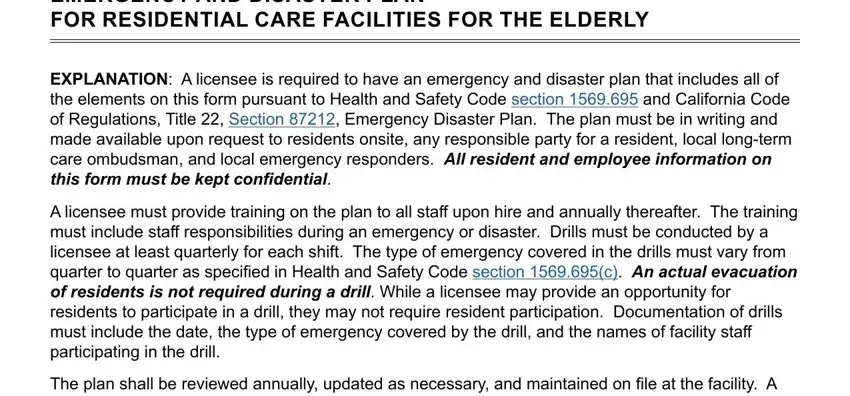 Complete the Name of Facility and License Number, Administrator of Facility, Street Address, City, State, Zip Code, Telephone Number, Alternate Telephone Number Cell, EMERGENCY NAMES AND TELEPHONE, Emergency Contact Name, AmbulanceParamedics, Fire Department, Poison Control, PoliceSheriff, and Office of Emergency Services fields with any information that are requested by the system.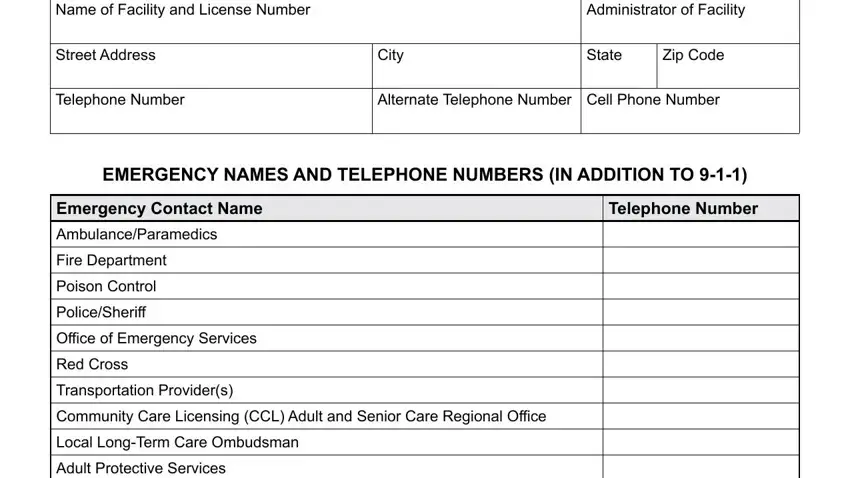 The system will ask you for details to conveniently submit the area Adult Protective Services, County Mental Health, Note Emergency numbers must be, ASSIGNMENTS DURING AN EMERGENCY OR, Facility Staff Members Responsible, Name, Title, Assignment, Accessing emergency supplies, Utility shutoff and if applicable, Provide transportation, and Direct evacuation assembly of.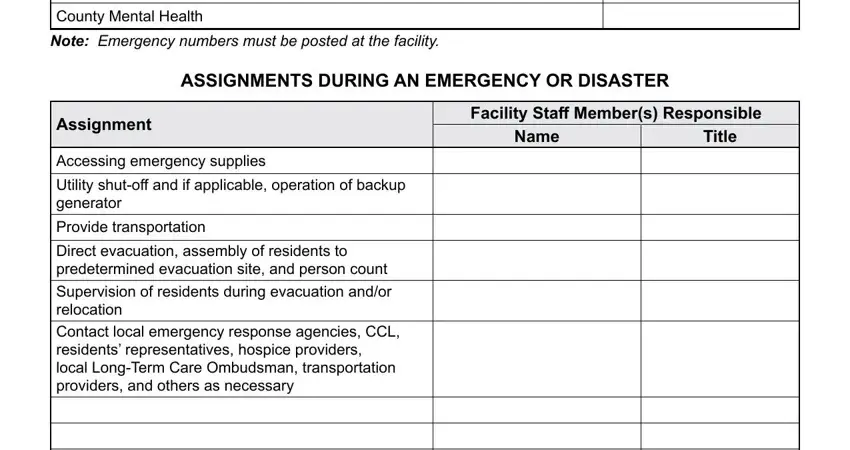 The LIC E, and Page of section could be used to indicate the rights and responsibilities of both parties.

Check the sections Information, Location, Roster of residents with date of, Appraisal of resident needs and, Medication list for residents with, Contact information for the, Note This information must be, Utility, ShutOff Location, Instructions for ShutOff, UTILITY SHUTOFF, Electricity, Gas, Sewer, and Water and next complete them.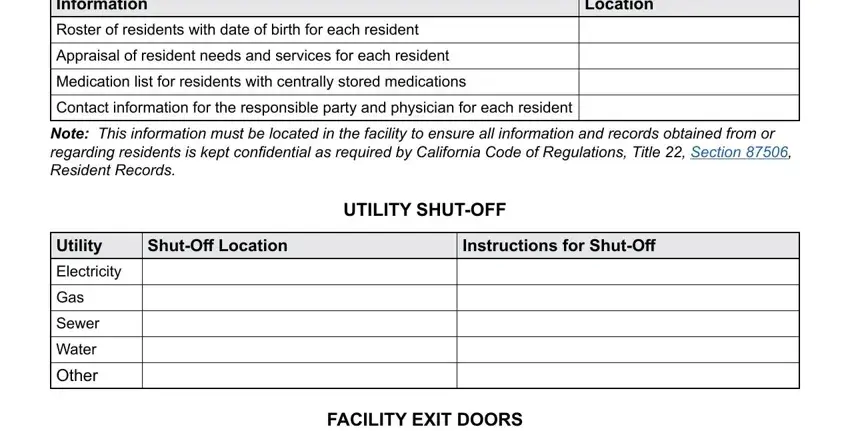 Step 3: If you're done, click the "Done" button to export your PDF document.
Step 4: In order to prevent possible forthcoming complications, take the time to have up to several copies of any form.