The PDF editor helps make writing documents stress-free. It is really convenient to modify the Listing Sheet Form document. Adhere to all of these actions if you would like do it:
Step 1: At first, pick the orange "Get form now" button.
Step 2: As soon as you enter our real estate listing sheet editing page, you'll see all of the actions you may take with regards to your template within the upper menu.
The next parts are contained in the PDF form you'll be filling in.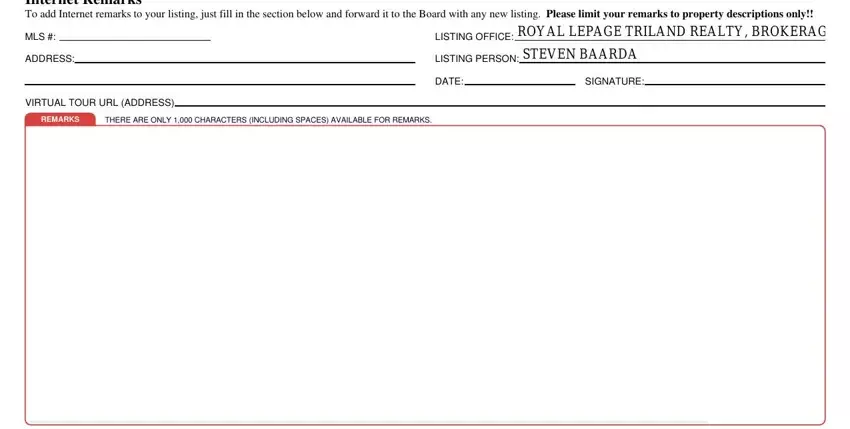 In the TYPE, CRC, D OF, BEDROOMS OF, BATHROOMS HOW, SEEN, CODES ROOM, CODES AT, BBBB, BB, EEEE E, BR, CR, CODE, DREK, EAF, RFP, FL, FF F, OF, CG, RG, TH, RKI, K, D, LA, LR, LDL, FM, B and MR, OF, OT, PR, PER, RST, SR, SFU, TW, S field, put down the information you have.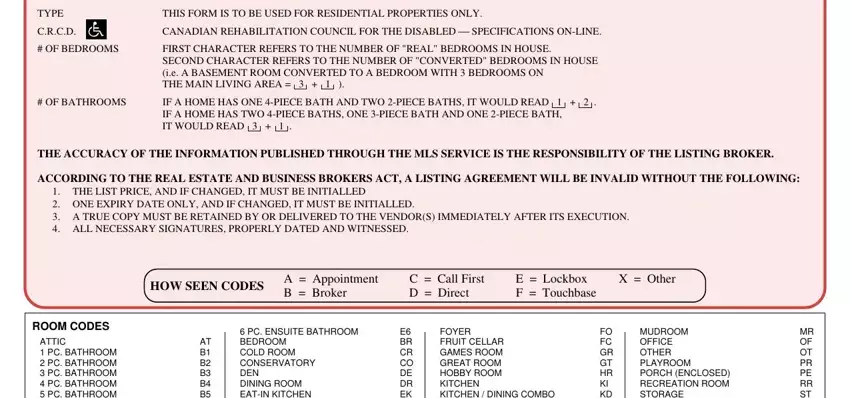 You may be expected to write down the details to let the program complete the segment ALL, COLOURED, AREAS EXPIRY, DATE PRICE, START, DATE PROPERTY, ADDRESS LOT, CON, C T, WP TOWN, POSTAL, CODE NEAR, AREA, SDR, D LEGAL, DESC and PLAN.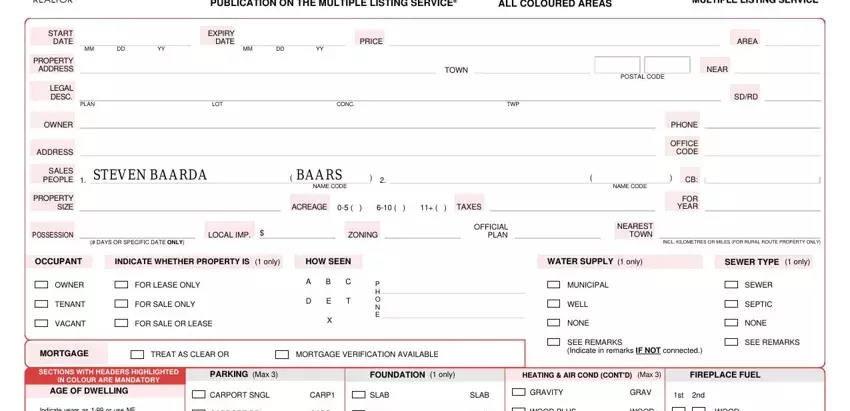 You should include the rights and responsibilities of the sides inside the If, age, is, approximate, check, this, box, or CARPORT, D, BL CARP, BRICK, NO, GARAGE NO, GAR CONCRETE, SNG, LG, ARAT, TD GARA, BLOCK, SNG, L, GARD, TD GARD, STONE, GAR, AT, TD and GAA space.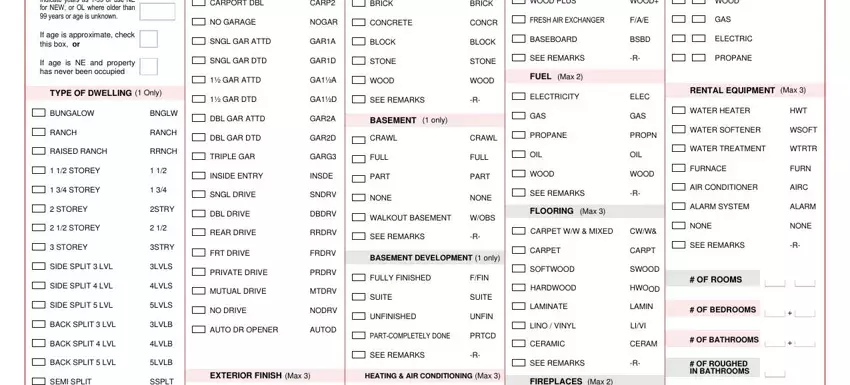 Finalize by reading the next fields and preparing them accordingly: FIREPLACES, Max, NATURAL, NAT, EN, SUITE, BATHROOMS YES, SEMI, SPLIT SEMI, STOREY SEMI, STOREY S, SPL, T S, STY S, STY BRICK, HARD, BOARD and ENERGY, EFFICIENT

Step 3: Select the Done button to make certain that your completed file can be transferred to any electronic device you end up picking or delivered to an email you indicate.
Step 4: Just be sure to generate as many copies of your file as possible to avoid future problems.