Creating the nwco permit louisiana document is not difficult using our PDF editor. Stick to the next steps to get the document ready immediately.
Step 1: The webpage includes an orange button saying "Get Form Now". Select it.
Step 2: After you've accessed the editing page nwco permit louisiana, you'll be able to discover every one of the options readily available for the document at the upper menu.
Prepare the next sections to create the form: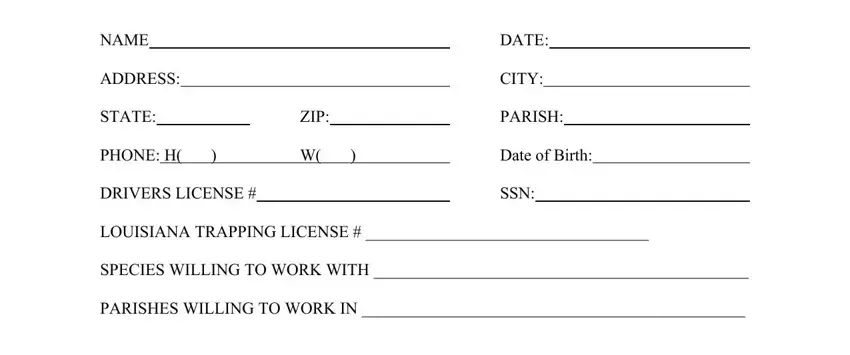 You have to write your details within the box Signature, and Date.

Step 3: When you click on the Done button, the finalized document is conveniently transferable to any kind of of your devices. Or, you can deliver it by means of mail.
Step 4: To stay away from probable future concerns, make certain you get around two duplicates of every file.