It's easy to prepare the louisville revenue commission ol 3 form with this PDF editor. These steps will enable you to immediately get your document ready.
Step 1: Click on the "Get Form Here" button.
Step 2: Now you are going to be on the file edit page. You can add, modify, highlight, check, cross, insert or remove areas or words.
To obtain the template, provide the information the program will require you to for each of the next areas: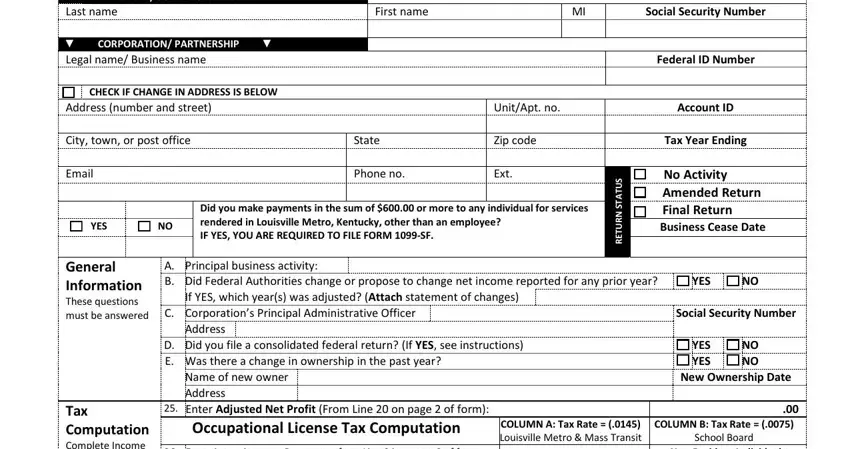 You should note the required information in the Signature, Preparer, Use, Only Occupational, License, Tax, Computation Enter, in, proper, column Total, Prepayments Refund, Credit, to, next, year COLUMN, B, Tax, Rate School, Board Date, Print, Type, your, name Your, Title Daytime, phone, number Print, Type, preparer, s, name and Preparer, s, signature area.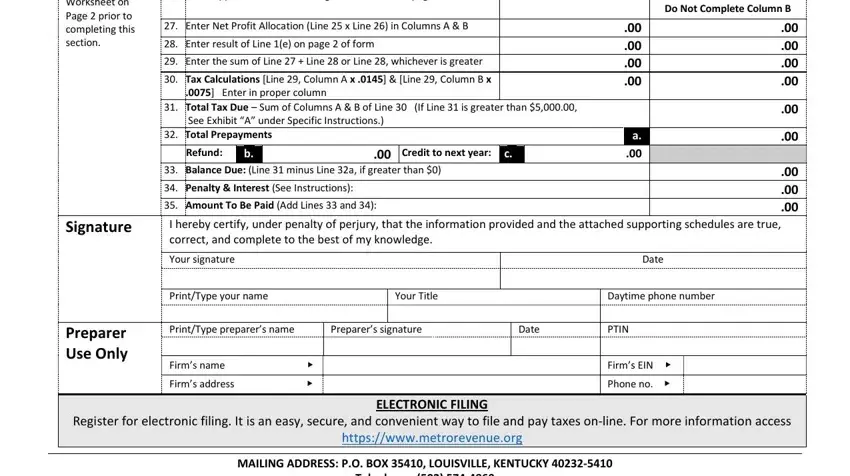 The program will request you to write certain essential details to easily complete the area Preparer, Use, Only Firms, name, Firms, address Firms, E, IN, Phone, no ELECTRONIC, FILING https, www, metro, revenue, org and Telephone.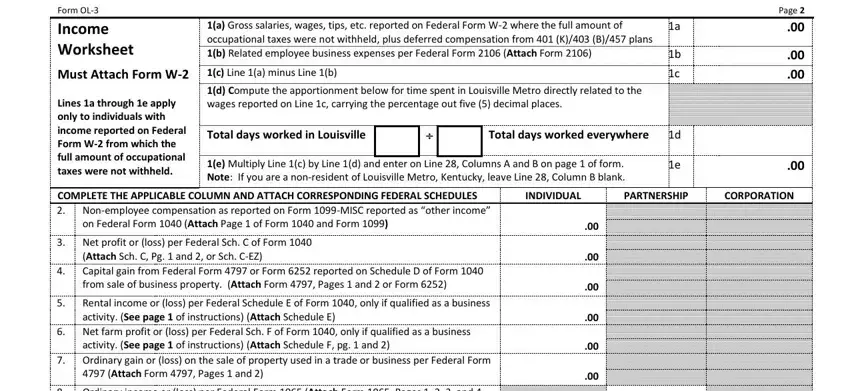 The field Total, days, worked, in, Louisville Total, days, worked, everywhere Page, INDIVIDUAL, PARTNERSHIP, CORPORATION, and Net, profit, or, loss, per, FederalS, chC, of, Form is where one can put all sides, ' rights and obligations.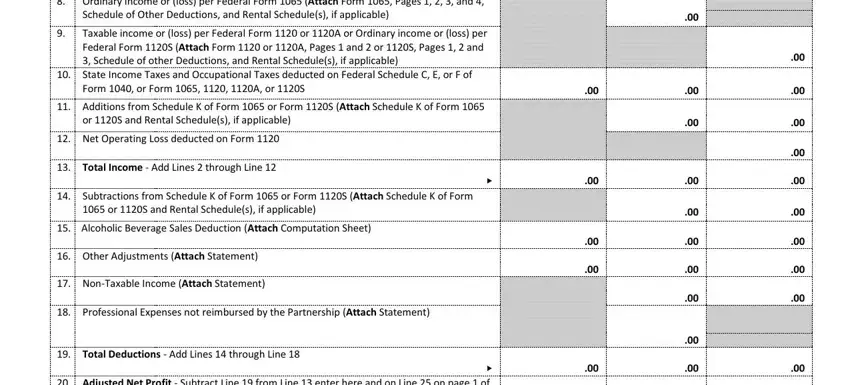 Finalize by checking these sections and filling them in correspondingly: Attach, Form, Pages, and Form, or, Form, A, or, S or, S, and, Rental, Schedules, if, applicable Net, Operating, Loss, deducted, on, Form Total, Income, Add, Lines, through, Line or, S, and, Rental, Schedules, if, applicable Other, Adjustments, Attach, Statement NonTaxable, Income, Attach, Statement Total, Deductions, Add, Lines, through, Line COLUMN, C and Column, A, Column, B

Step 3: Choose "Done". You can now upload the PDF file.
Step 4: Generate copies of your document - it will help you stay away from potential future issues. And don't be concerned - we do not display or view your details.