Whenever you wish to fill out blank medical records release forms, you won't have to install any software - just give a try to our online tool. To make our tool better and more convenient to use, we consistently implement new features, taking into account feedback coming from our users. This is what you'd need to do to start:
Step 1: Simply hit the "Get Form Button" above on this webpage to open our form editing tool. There you'll find everything that is required to fill out your document.
Step 2: The tool lets you customize PDF forms in a variety of ways. Improve it by adding customized text, adjust what's originally in the document, and include a signature - all readily available!
Filling out this document will require focus on details. Ensure all necessary areas are filled out accurately.
1. Start filling out the blank medical records release forms with a group of essential fields. Collect all of the required information and be sure absolutely nothing is neglected!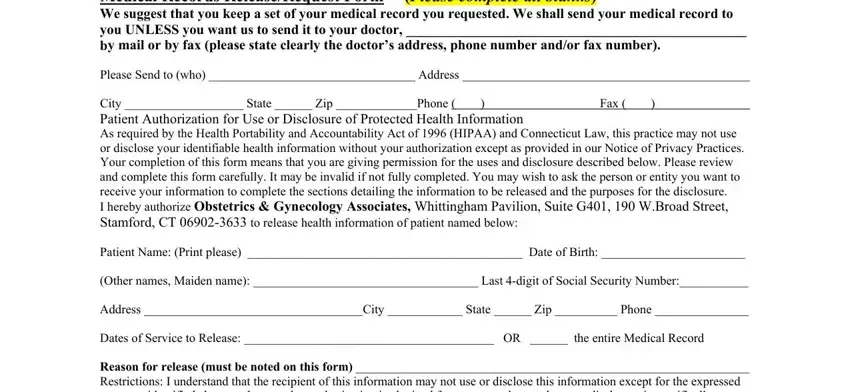 2. Right after the first part is done, go on to enter the relevant details in all these: Medical Records ReleaseRequest.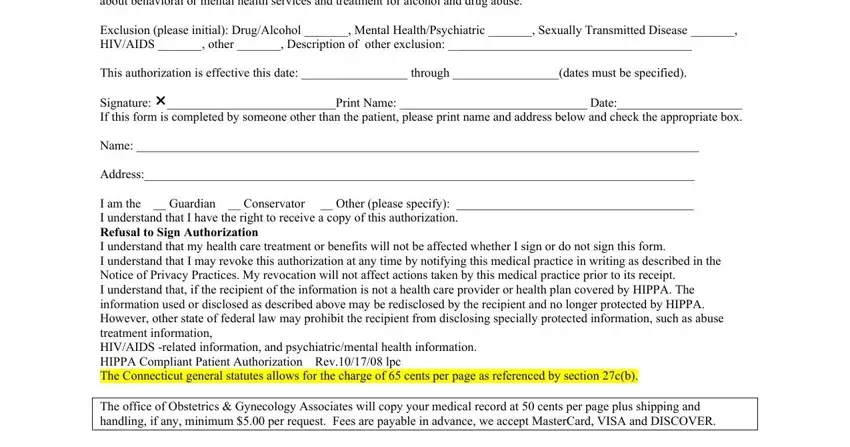 As to Medical Records ReleaseRequest and Medical Records ReleaseRequest, be sure you double-check them here. These could be the most significant fields in the document.
3. The following section should be relatively uncomplicated, Medical Records ReleaseRequest - these blanks will need to be completed here.

Step 3: Revise all the information you have entered into the blanks and then hit the "Done" button. Sign up with us right now and easily gain access to blank medical records release forms, all set for downloading. Every last edit made is conveniently preserved , which means you can modify the file at a later point when required. We do not sell or share the information you use whenever dealing with documents at FormsPal.