The PDF editor will make submitting documents simple. It is quite an easy task to edit the Medication List Form document. Follow all of these actions to be able to do it:
Step 1: First, choose the orange "Get form now" button.
Step 2: After you have entered the printable medication list forms edit page, you'll see all actions you can use regarding your template within the upper menu.
Get the printable medication list forms PDF and enter the content for each and every area: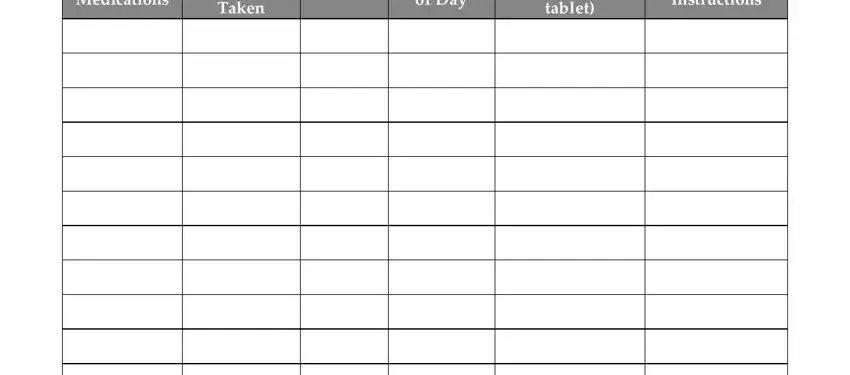 You need to write down the demanded data in the Medications, Reason, Taken Times, of, Day tablet, Instructions, Health, Problems Primary, Doctor Local, Pharmacy Drug, Allergies Your, Name Doctors, Phone Pharmacy, Phone Your, Phone and Date field.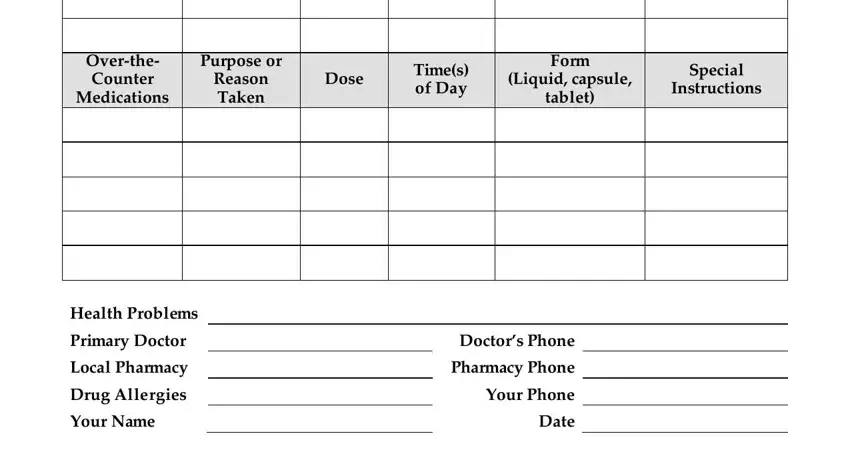 Step 3: As you select the Done button, your finalized file can be exported to any kind of your gadgets or to email chosen by you.
Step 4: It may be better to keep copies of the document. You can rest easy that we won't reveal or see your particulars.