Quite a few tasks can be quicker than creating documentation applying the PDF editor. There is not much you need to do to enhance the my melaleuca account online file - just follow these steps in the following order:
Step 1: Choose the orange button "Get Form Here" on the following website page.
Step 2: You can find all the actions that you may take on the template after you have entered the my melaleuca account online editing page.
Fill out the my melaleuca account online PDF by typing in the content necessary for each area.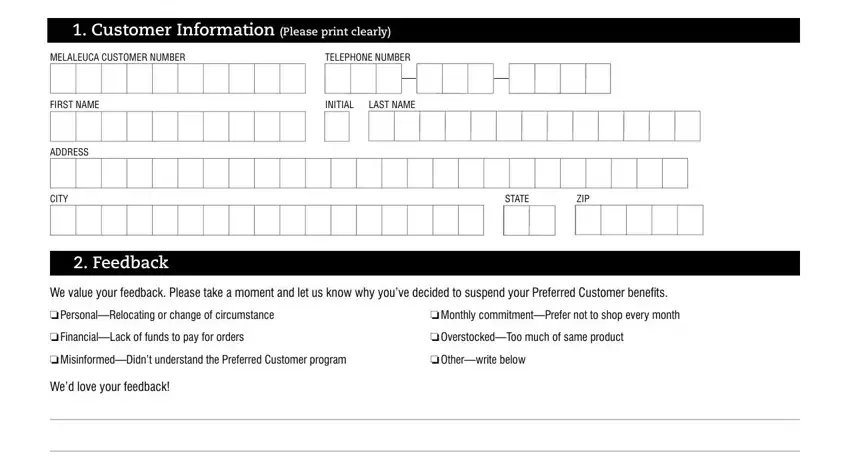 Provide the requested information in the space Wed, love, your, feedback Signature, Please, suspend, my, MORE, subscription Please, suspend, my, Melaleuca, services X, Spouse, Signature Date, and Date.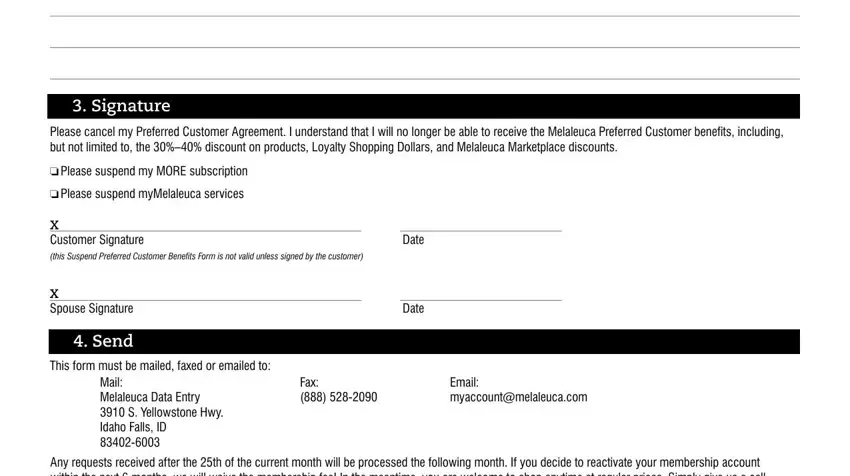 In the field talking about X, Spouse, Signature Send, Date, Fax, and Email, my, account, melaleuca, com it's essential to note some demanded details.

Step 3: As soon as you've selected the Done button, your file will be obtainable for transfer to every gadget or email address you identify.
Step 4: Have a duplicate of every different form. It would save you some time and allow you to refrain from troubles down the road. Also, your details is not distributed or checked by us.