The PDF editor was made to be as simple as possible. When you follow the next actions, the process of managing the cancellation form file will undoubtedly be simple.
Step 1: Press the button "Get form here" to open it.
Step 2: The document editing page is right now available. It's possible to add text or modify present content.
The PDF form you wish to complete will include the following segments: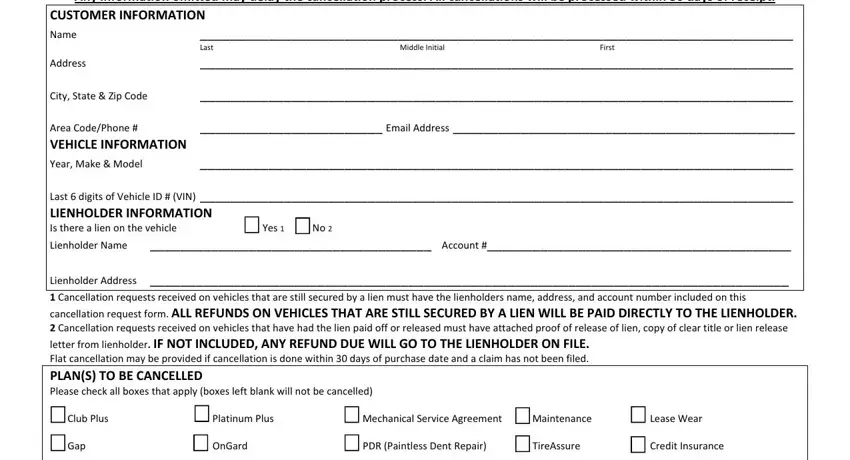 In the Club, Plus Platinum, Plus Lease, Wear On, Gard P, DR, Paint, less, Dent, Repair Customer, Request Credit, Insurance Tire, Assure Paid, in, Full, include, paid, in, full, letter Dealer, Lien, holder Customer, Name Customer, Signature and Date, Signed box, jot down your details.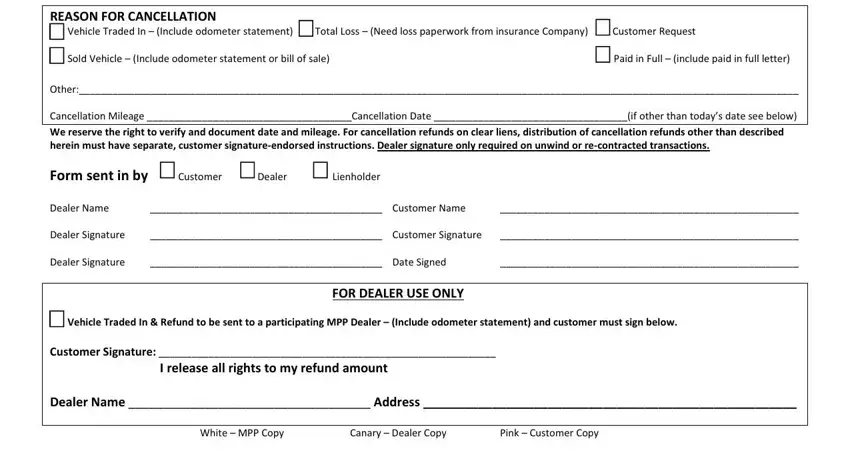 Write down the required information as you are on the FOR, DEALER, USE, ONLY Pink, Customer, Copy Canary, Dealer, Copy and White, MP, P, Copy section.

Step 3: Select the button "Done". Your PDF file is available to be exported. It's possible to upload it to your computer or email it.
Step 4: Produce a copy of every single document. It may save you time and enable you to remain away from misunderstandings down the road. Keep in mind, the information you have isn't distributed or checked by us.