Due to the purpose of making it as simple to go with as possible, we generated our PDF editor. The process of preparing the metro access recertification will be trouble-free in the event you keep to the following steps.
Step 1: Click the orange button "Get Form Here" on this page.
Step 2: You'll notice all the functions that it's possible to use on the file as soon as you've accessed the metro access recertification editing page.
Complete the metro access recertification PDF by typing in the details needed for each individual area.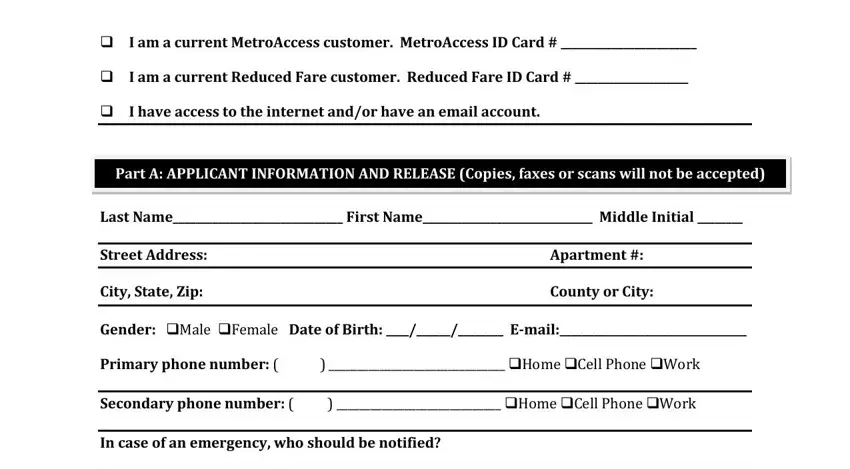 Fill in the Name, Relationship, Phone, Mobility Devices Do you require, Check all that apply Manual, Power Wheelchair, pounds when occupied, CrutchesWalkerWhite Canefor, or Scooter up to x and no more, Do you use a service animal No Yes, and I certify that all information space using the particulars asked by the software.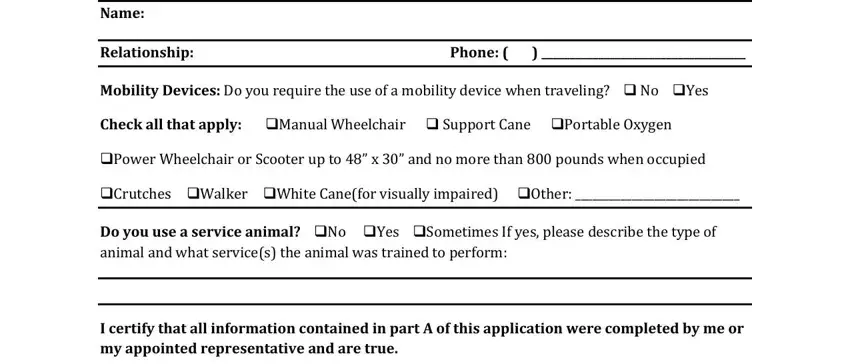 Highlight the key information about the Original Signature of Applicant, Application revision date March, and Page of box.
When it comes to paragraph This form is only to be used when, Applicants Name, Applicants Address, I would like to apply for, I am appointing to help me apply, purpose only he or she has the, completing paperwork and providing, relates to my application for, me upon request to this person, application for services For this, information oral or written, and medical and hospital records and, identify the rights and responsibilities.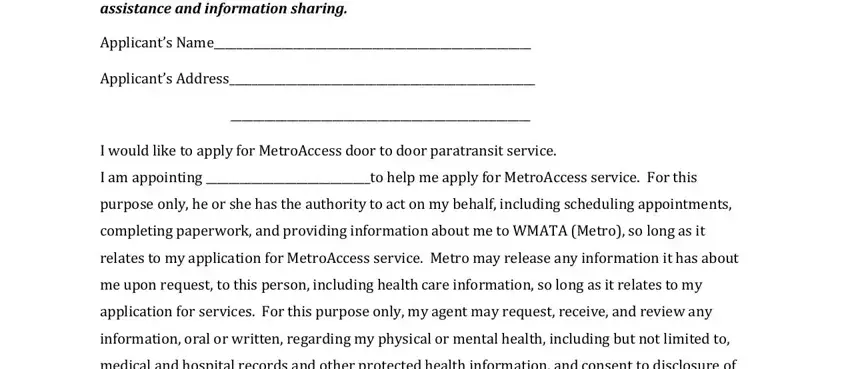 Finish by reading these fields and filling out the relevant details: This agreement expires Select one, At the end of my appointment on, At the end of my MetroAccess, At the end of my MetroAccess, In any event this agreement would, cancel this agreement at any time, authorization is no longer valid, Signature, Printed Name, Date, I agree to help with, Agents Name, Applicants Name, and hisher application for MetroAccess.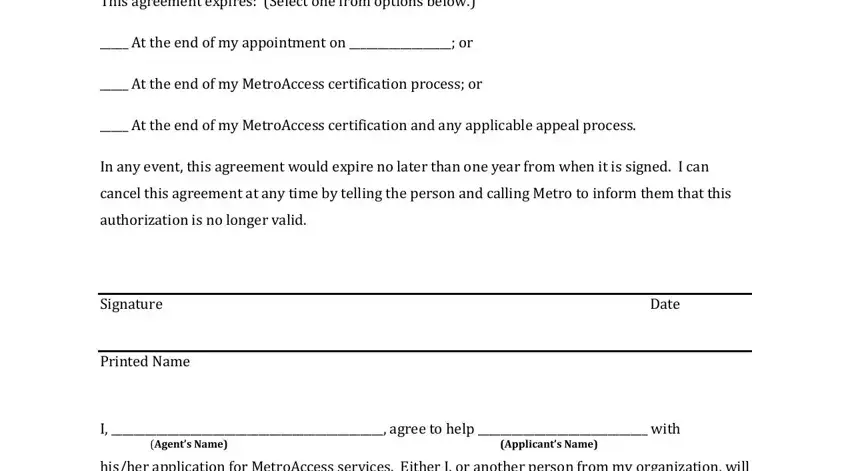 Step 3: Select the Done button to save your document. At this point it is readily available for transfer to your device.
Step 4: Generate duplicates of the form - it will help you keep clear of forthcoming worries. And don't worry - we are not meant to publish or view your details.