We were developing our PDF editor having the idea of making it as quick to apply as it can be. This is the reason the process of managing the michigan form 165 instructions is going to be easy carry out all of these steps:
Step 1: Click the orange button "Get Form Here" on the following page.
Step 2: The document editing page is presently available. It's possible to add information or modify current data.
Fill in the michigan form 165 instructions PDF and enter the information for every area: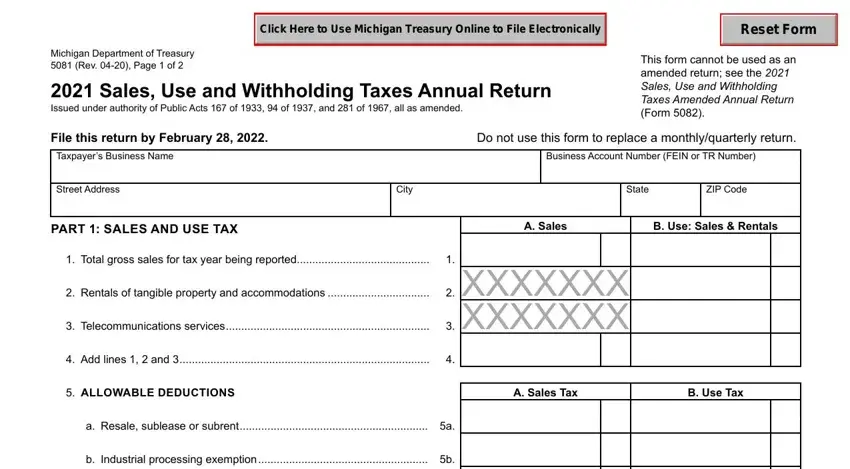 You need to provide the crucial information in the cAgriculturalproductionexemptionc, dInterstatecommerced, fBaddebtsf, gFoodforhumanhomeconsumptiong, hGovernmentexemptionh, iMichiganmotorfueltaxi, jDirectpaymentdeductionj, lTaxincludedingrosssalesl, TaxablebalanceSubtractlinemfromline, XXXXXXX, and XXXXXXX space.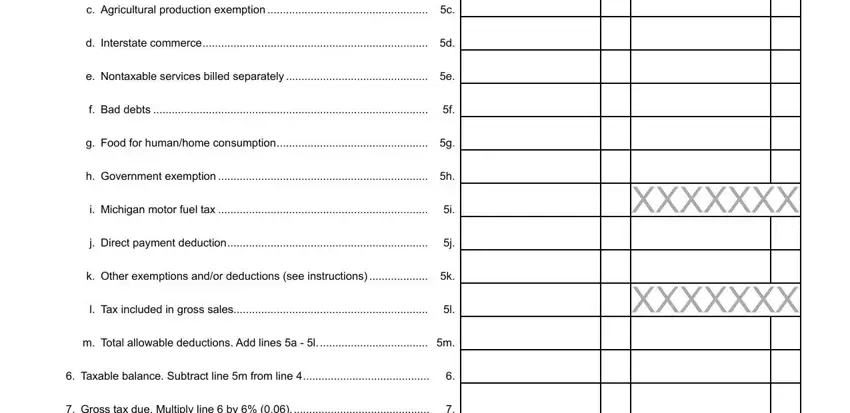 It is vital to provide some details inside the area GrosstaxdueMultiplylineby, Taxcollectedinexcessofline, Totaldiscountallowedseeinstructions, and Continueonpage.

The FormPageof, TaxpayersBusinessName, BusinessAccountNumber, ASalesTax, BUseTax, TotaltaxdueSubtractlinefromline, and TotalnumberofWandforms field is the place to place the rights and obligations of each side.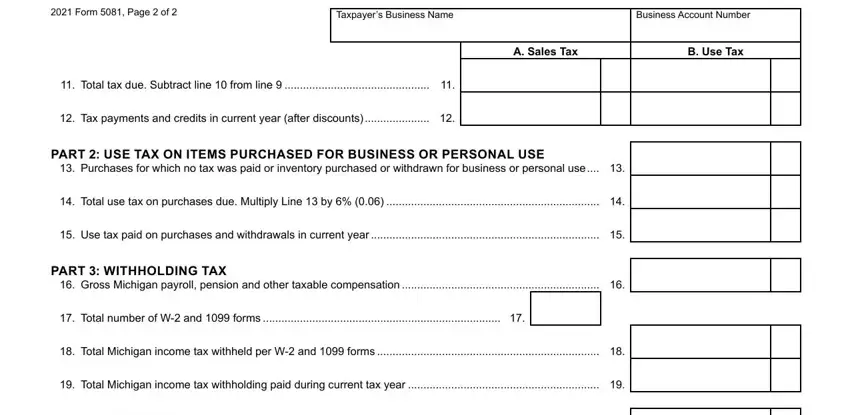 Finish by checking all of these sections and filling in the required data: REFUNDSubtractlinefromline, Iflineislessthanenterbalancedue, TOTALPAYMENTDUEAddlinesand, and PreparersBusinessAddress.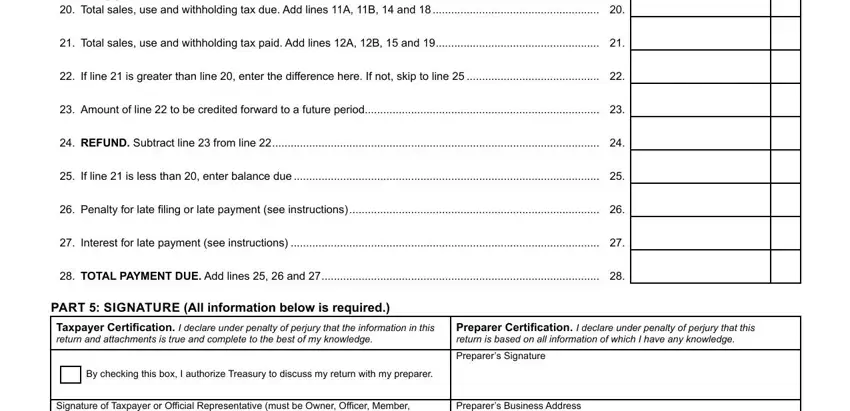 Step 3: At the time you pick the Done button, your completed document is conveniently transferable to any of your devices. Or alternatively, it is possible to deliver it using email.
Step 4: In order to prevent all of the risks down the road, be sure to make a minimum of two or three copies of your file.