Our finest software engineers worked hard to obtain the PDF editor we are delighted to present to you. This application allows you to effortlessly create woodmen form 5019 and saves precious time. You need to simply follow this guideline.
Step 1: Choose the button "Get Form Here".
Step 2: Now you can change your woodmen form 5019. Our multifunctional toolbar enables you to include, delete, change, and highlight text as well as carry out other commands.
Type in the data demanded by the platform to prepare the file.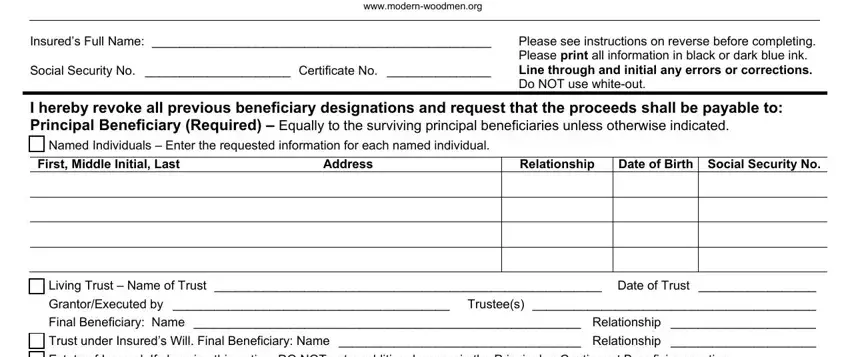 In the segment First, Middle, Initial, Last Address, Relationship, DateofBirth, Social, Security, No Living, Trust, Name, of, Trust, Date, of, Trust Grant, or, Executed, by, Trustees Final, Beneficiary, Name, Relationship Other, Printed, Name Date, Month, Day, Year and Signature, of, Owner, Applicant provide the particulars which the program requests you to do.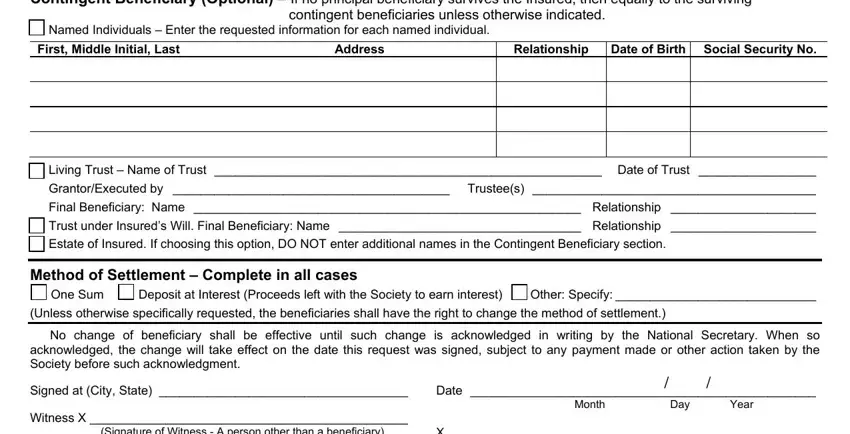 You may be required some fundamental information so you can prepare the Other, Printed, Name Relationship, Form, Rev and SEEPAGE, FOR, CHANGE, OF, NAME box.

Please record the rights and responsibilities of the sides inside the Certificate, Number Insured, Marriage, Adoption, Divorce, Other, Specify Signature, of, Witness Signature, of, Insured, or, Owner Year, Day, and Month paragraph.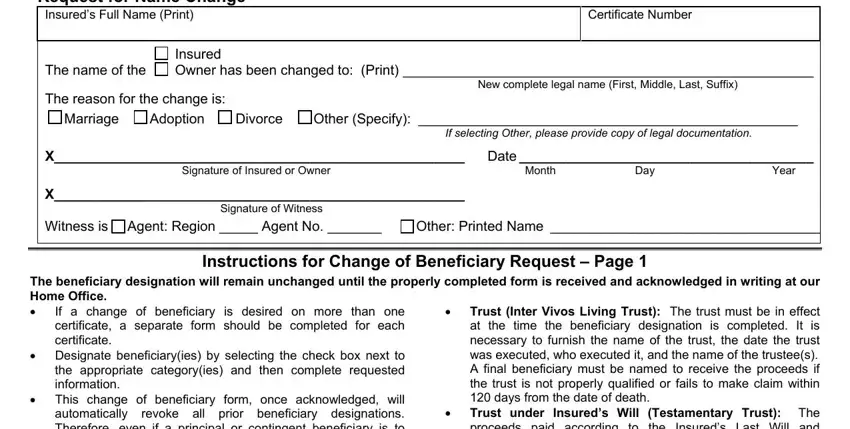 Step 3: Select the Done button to save your document. Then it is obtainable for transfer to your device.
Step 4: Generate copies of your form. This may protect you from potential future misunderstandings. We do not look at or reveal your data, for that reason be certain it will be secure.