Handling PDF files online is actually very easy with our PDF editor. Anyone can fill in federal retirement change direct deposit here effortlessly. To have our editor on the leading edge of convenience, we strive to put into practice user-oriented features and improvements regularly. We are routinely thankful for any feedback - join us in remolding the way you work with PDF documents. With a few basic steps, you are able to begin your PDF editing:
Step 1: Click on the "Get Form" button above. It will open our pdf tool so that you could begin completing your form.
Step 2: With the help of our state-of-the-art PDF file editor, you'll be able to do more than just complete blanks. Edit away and make your forms look sublime with custom textual content incorporated, or adjust the original content to excellence - all supported by the capability to incorporate any type of graphics and sign the PDF off.
This document will require some specific information; in order to ensure accuracy, make sure you take heed of the following suggestions:
1. When submitting the federal retirement change direct deposit, make sure to include all of the needed fields within the relevant form section. This will help expedite the work, which allows your information to be handled swiftly and accurately.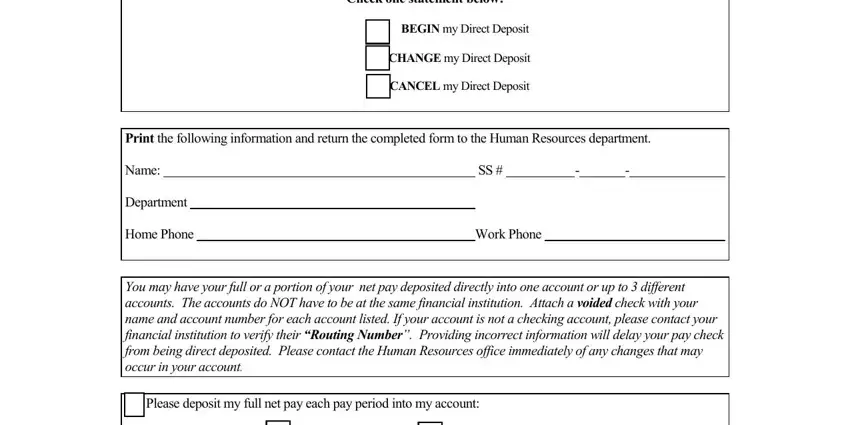 2. Right after performing the last part, go on to the subsequent part and fill out the essential particulars in these fields - Print the following information, each pay period into my account, Checking, Checking, Savings, and Savings.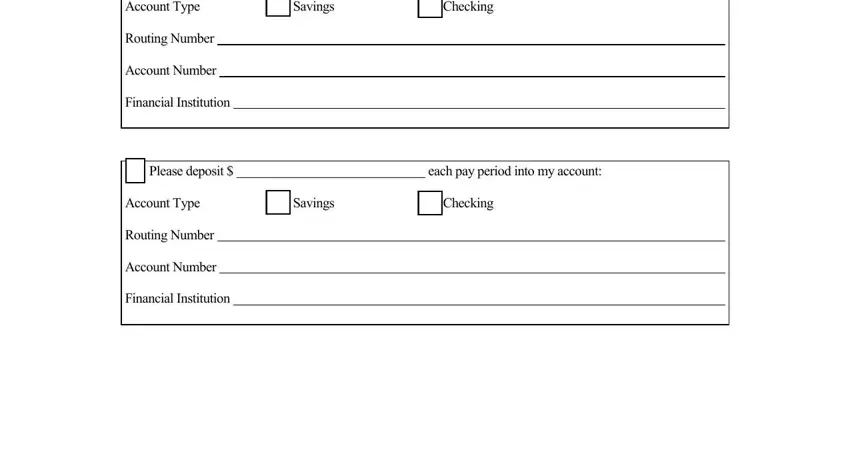 In terms of Checking and Print the following information, make sure you get them right in this current part. Both these could be the most significant fields in the file.
3. The next part is quite straightforward, Savings, Checking, Please deposit the remaining, and Date - every one of these form fields will have to be completed here.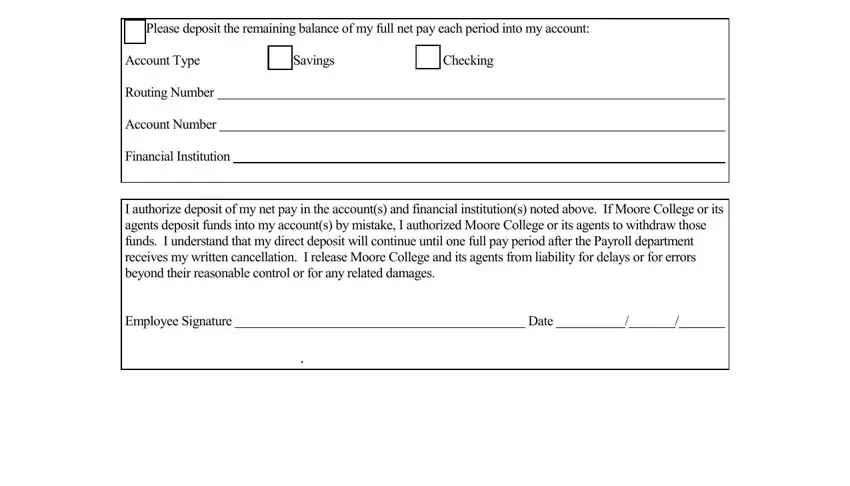 Step 3: Always make sure that the details are right and then simply click "Done" to proceed further. Try a 7-day free trial subscription with us and get immediate access to federal retirement change direct deposit - download or edit from your personal cabinet. We don't share or sell any details that you provide when dealing with documents at our website.