Filling in pa plate order form is not hard. We designed our software to really make it intuitive and enable you to prepare any PDF online. Listed here are steps you will want to stick to:
Step 1: On the webpage, press the orange "Get form now" button.
Step 2: The document editing page is now available. You can include information or modify present information.
To prepare the pa plate order form PDF, enter the information for all of the segments: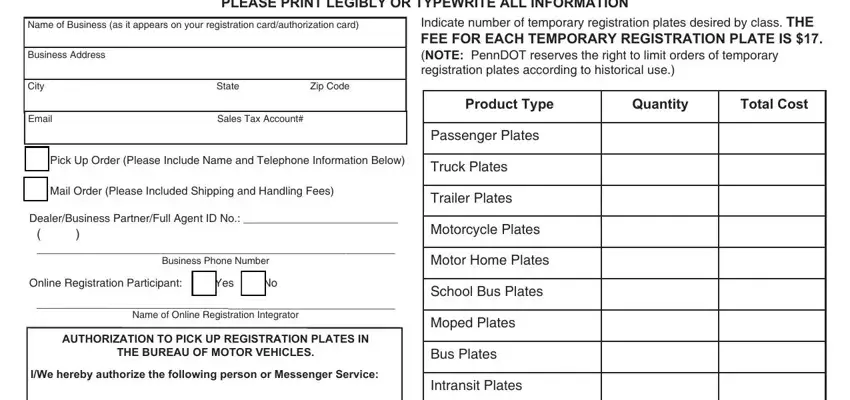 Make sure you enter the crucial details in the Messenger Drivers License Number, APPLICANT MUST SIGN BELOW, IWe hereby make application for, Date, Printed Name of Applicant, Applicant Signature, NO RUBBER STAMPS ACCEPTED, IMP Implement of Husbandry SME, IMP Plates, SME Plates, Omnibus Plates, Permanent Trailer Plates, Rear Window Decals, FREE, and Other field.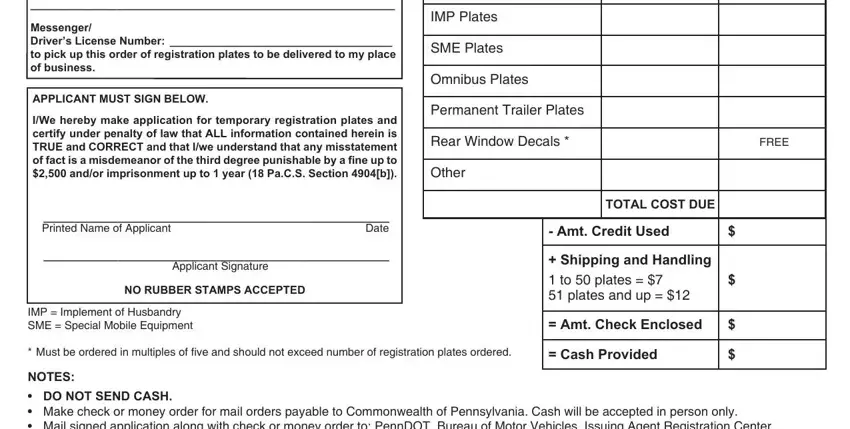 Step 3: Hit the "Done" button. Now it's easy to transfer your PDF file to your device. Additionally, it is possible to deliver it via email.
Step 4: Have around a few copies of your document to keep clear of any specific possible future concerns.