Creating files using this PDF editor is simpler when compared with anything else. To update Harrisburg the form, there is nothing for you to do - just proceed with the actions below:
Step 1: The following webpage contains an orange button stating "Get Form Now". Select it.
Step 2: Now you are on the form editing page. You may edit, add content, highlight particular words or phrases, place crosses or checks, and insert images.
Fill in the Harrisburg PDF and type in the information for each and every segment: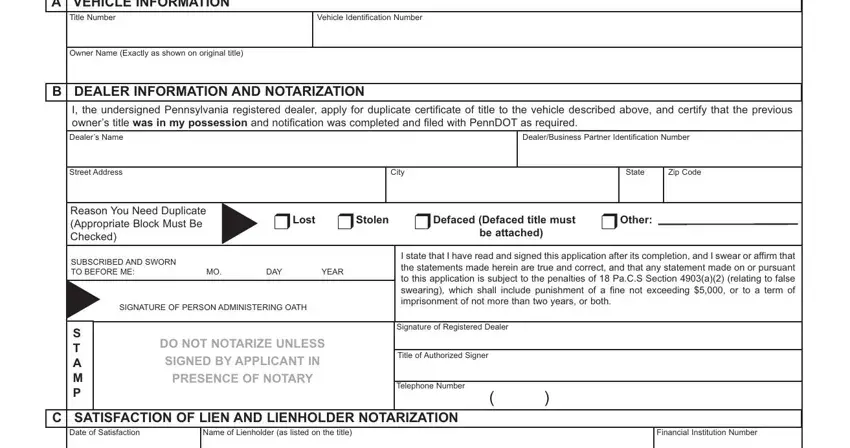 Step 3: Press the Done button to save the form. So now it is ready for transfer to your electronic device.
Step 4: To prevent yourself from any type of complications in the foreseeable future, you will need to have around two or three duplicates of your form.