We were creating our PDF editor having the idea of making it as effortless to apply as it can be. This is the reason the actual procedure of filling in the rental application for residents and occupants pdf will undoubtedly be simple follow these particular actions:
Step 1: To begin, hit the orange button "Get Form Now".
Step 2: The document editing page is currently open. Include text or edit existing details.
The following segments are what you will need to fill in to get the ready PDF form.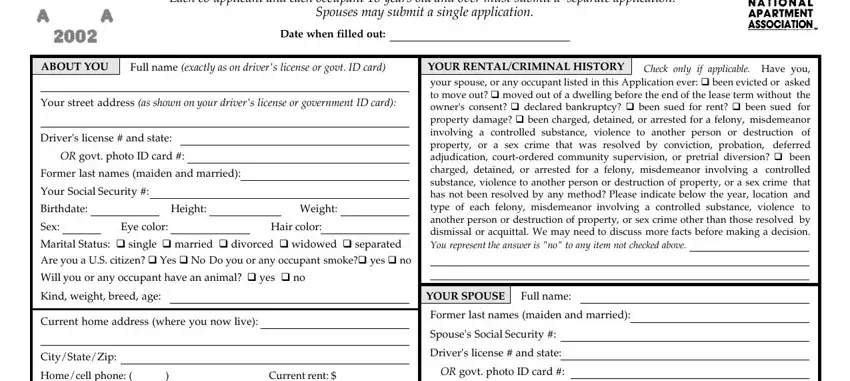 Inside the part Date, moved, in Your, previous, home, address Previous, monthly, rent, Date, you, moved, out Present, employer Gross, monthly, income, is, over DL, or, govt, ID, card, and, state Social, Security Relationship, Name, Sex, Birthdate Name, Sex, Birthdate Relationship, Social, Security Relationship, DL, or, govt, ID, card, and, state and DL, or, govt, ID, card, and, state enter the details that the platform asks you to do.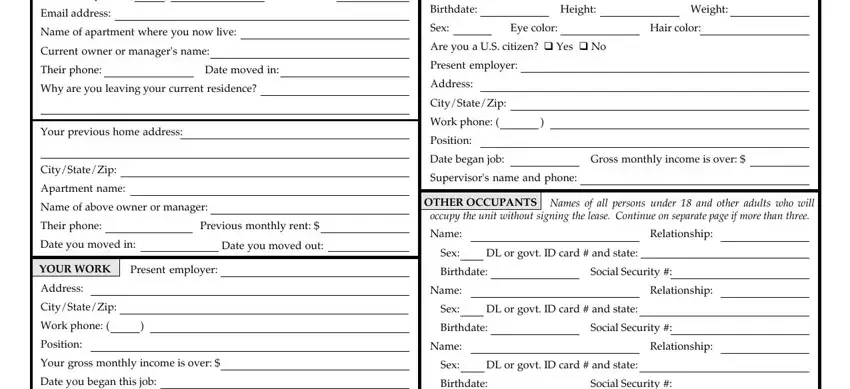 The application will ask you to provide certain necessary details to easily complete the section YOUR, CREDIT, HISTORY Your, banks, name, city, state Past, credit, problems, you, want, to, explain Use, separate, page Were, you, referred, Yes, No License, License, License, State, State, State, Home, phone AUTHORIZATION, StoneMan, or, Condominiums I, or, we, authorize and owners, name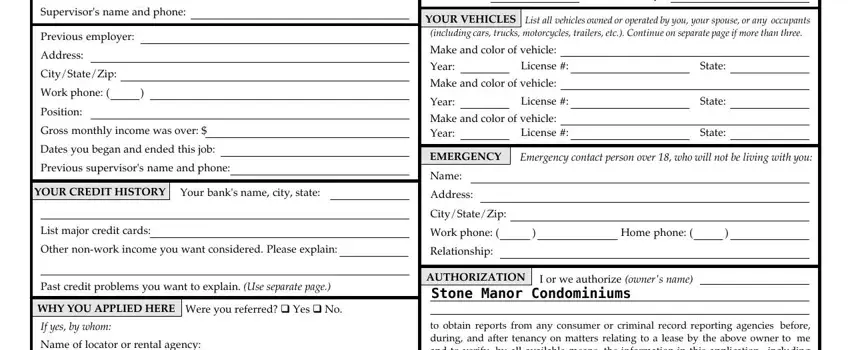 The area If, yes, fill, in, information, below Spouses, signature National, Apartment, Association, Inc and Page, of is for you to insert all parties, ' rights and responsibilities.

Finish by reading these fields and typing in the pertinent details: Name, of, Owner, Lessor StoneMan, or, Condominiums Property, name, and, type, of, dwelling bedrooms, and, baths Stoney, Brook, Road Roger, sAR persons, underage Daily, late, charge electricity, gas, water check, one Animal, deposit to, be, paid, at check, one and Application, Agreement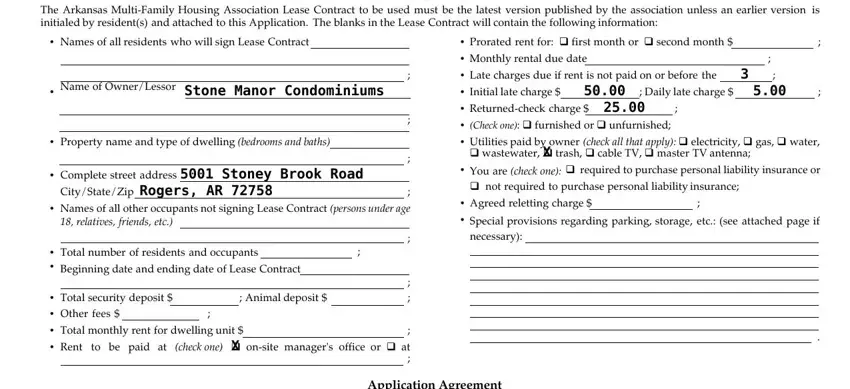 Step 3: Hit "Done". Now you can export the PDF file.
Step 4: You could make copies of your form toremain away from any type of possible future issues. You need not worry, we do not share or check your details.