It really is easy to fill out the nationstar loss draft dept. Our editor was intended to be help you fill out any form quickly. These are the four steps to follow:
Step 1: The first step should be to click the orange "Get Form Now" button.
Step 2: So, you are on the file editing page. You can add text, edit current data, highlight particular words or phrases, insert crosses or checks, add images, sign the document, erase unneeded fields, etc.
Fill in the nationstar loss draft dept PDF by typing in the text required for each individual section.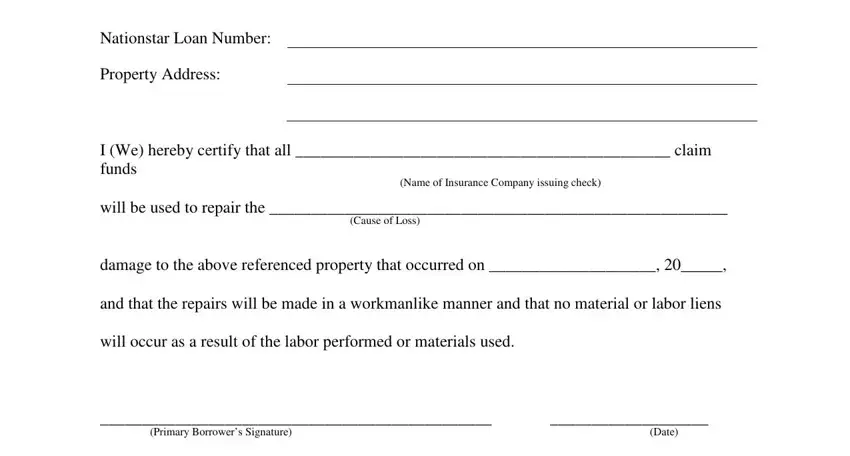 Inside the segment CoBorrowers Signature, Date, Return to, Regular Mail, Overnight Mail, Nationstar Mortgage LLC Loss Draft, Nationstar Mortgage LLC Loss Draft, and Fax number type in the details that the software asks you to do.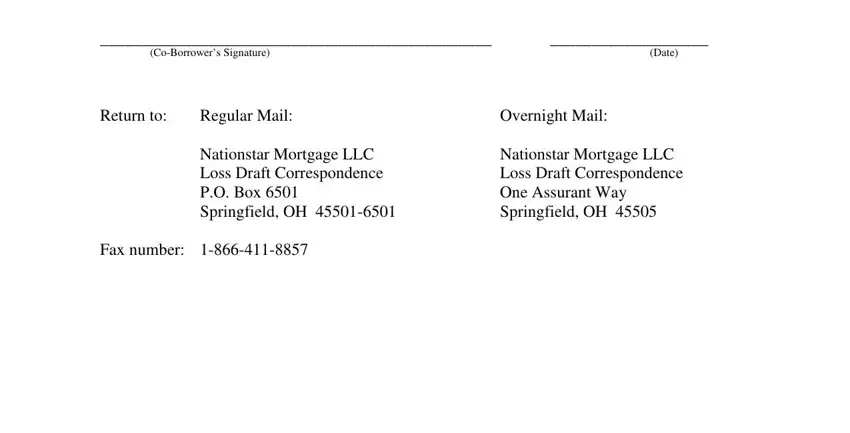 It's essential to record specific information inside the field RE Loan Number, Property Address, Total Contract Amount, Conditional upon payment of the, andor waive any and all claims for, andor alteration of the building, Property Address, And same being owned by, and Signed this day of AD.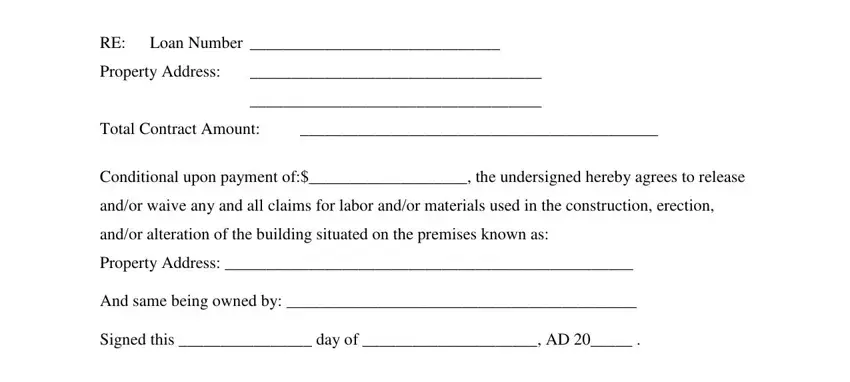 The ContractorCompany Name, Contractor License, Title, Return to Nationstar Mortgage LLC, and Fax field will be your place to include the rights and obligations of each side.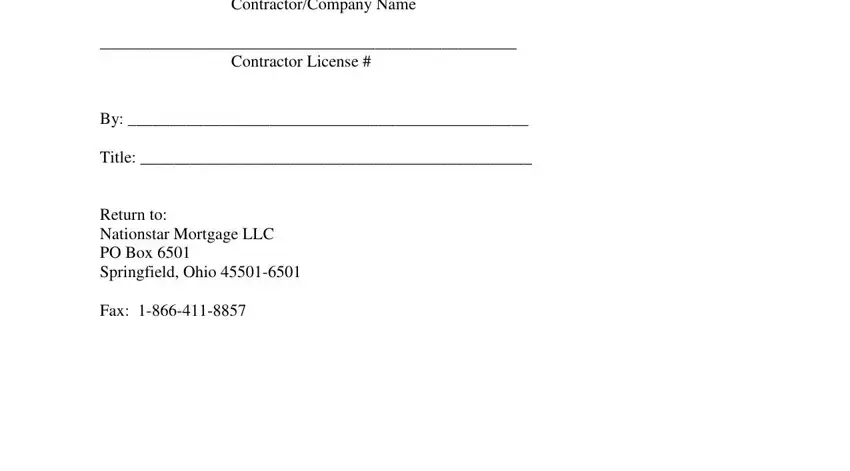 Check the fields RE Loan Number, Property Address, street address, City State and Zip Code, I We hereby certify that all, type of damage, damage sustained on to the, property address, and have been completed in a and then fill them out.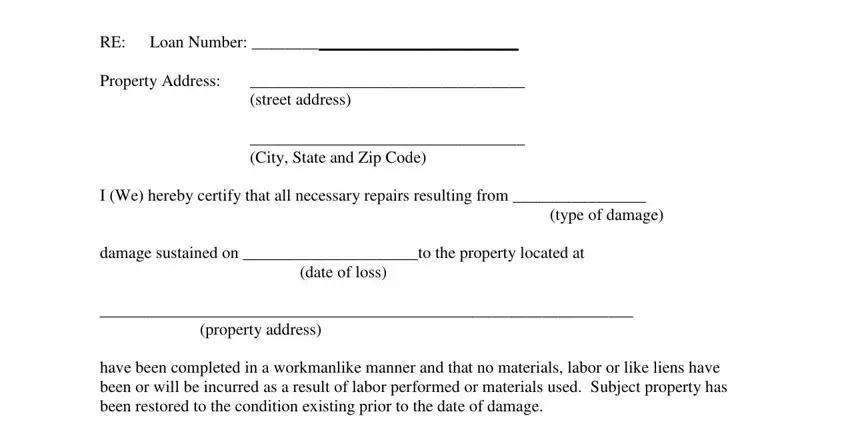 Step 3: As you press the Done button, your ready form may be transferred to all of your gadgets or to electronic mail given by you.
Step 4: In order to prevent any sort of difficulties later on, be sure to make around a couple of duplicates of your document.