There's nothing troublesome related to filling in the ngb form 4100 using our tool. Following these clear steps, you will have the prepared PDF in the minimum time frame you can.
Step 1: To begin, press the orange button "Get Form Now".
Step 2: You're now able to enhance ngb form 4100. You have many options thanks to our multifunctional toolbar - you can include, eliminate, or customize the text, highlight the certain sections, and perform other sorts of commands.
You should type in the following details to complete the ng, b form 4100 PDF: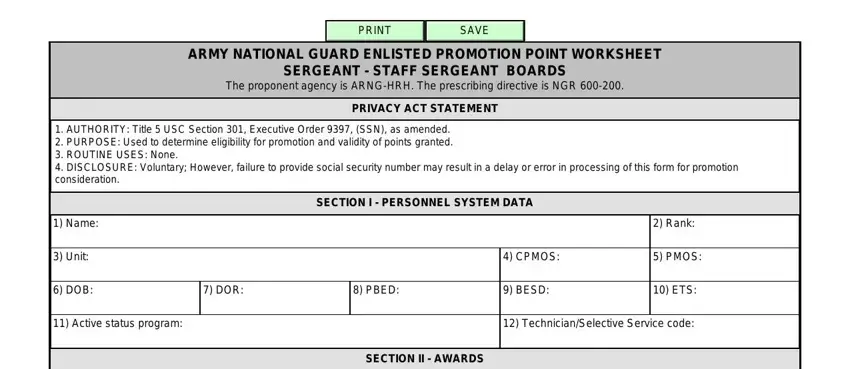 In the Weapons, qualification APF, TAC, FT, score Other, resident, training, weeks Self, development, course, hours Postsecondary, semester, hours SECTION, IV, VERIFICATION Ido, not Board, Member Board, Member SECTION, V, APPRAISAL Board, Member Board, Member DATE, Board, Member and SECTION, VI, TOTAL, SCORE, AND, VERIFICATION area, put down your data.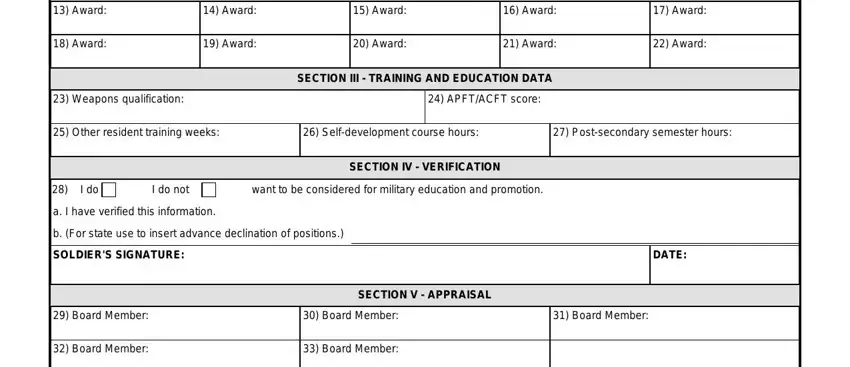 Record all particulars you need inside the area RECORDER, SIGNATURE VER, I, FIER, SIGNATURE Total, Score DATE, DATE, NG, B, FORM, A, JUN PREVIOUS, EDITIONS, ARE, OBSOLETE and Adobe, Experience, Manager, Forms

Step 3: Once you select the Done button, your final file is simply transferable to each of your gadgets. Or, you can easily send it using mail.
Step 4: Generate copies of your file - it may help you keep away from forthcoming problems. And don't worry - we cannot disclose or look at your data.