Completing pay north carolina estimated taxes online is a snap. Our experts created our tool to make it easy to use and enable you to complete any PDF online. Here are some steps you'll want to adhere to:
Step 1: Choose the orange button "Get Form Here" on this website page.
Step 2: You are now allowed to enhance pay north carolina estimated taxes online. You have numerous options thanks to our multifunctional toolbar - it's possible to add, delete, or modify the content, highlight its specific areas, and perform other commands.
You'll have to enter the following data to be able to complete the template: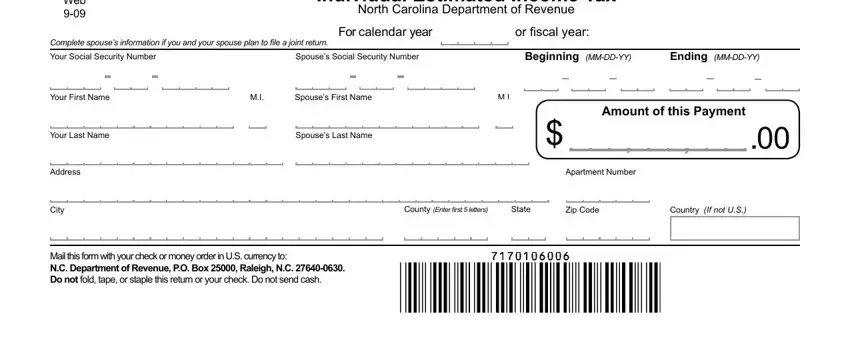 Within the field Web, Amount, of, Tax, Use, the, Tax, Rates, shown, below A, Estimated, NC, Tax, to, be, withheld, A and B, Estimated, Tax, Credits, B type in the particulars that the system demands you to do.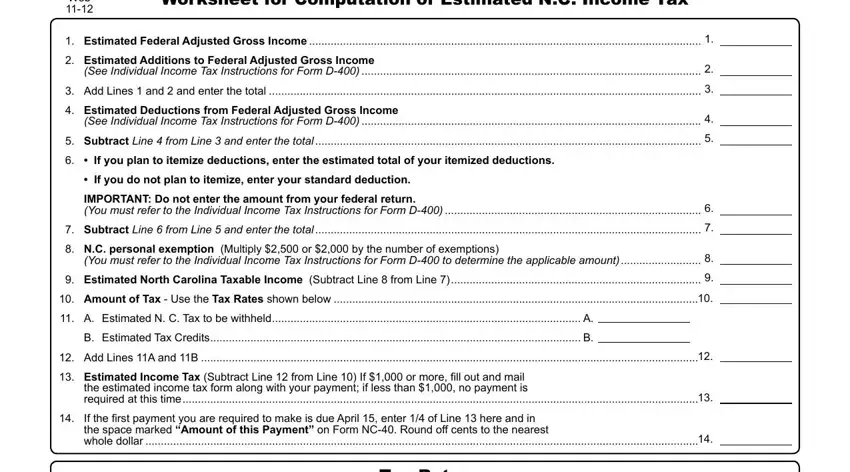 Step 3: After you have clicked the Done button, your file is going to be accessible for transfer to every device or email address you specify.
Step 4: Be certain to stay away from forthcoming difficulties by generating as much as a pair of copies of your form.