Our finest web programmers have worked together to develop the PDF editor that you'll take advantage of. This particular app allows you to complete pa 40 state tax form forms shortly and conveniently. This is all you need to carry out.
Step 1: Select the orange "Get Form Now" button on the web page.
Step 2: As soon as you have entered your pa 40 state tax form edit page, you will notice all options it is possible to take regarding your document within the upper menu.
You'll need to enter the following information so that you complete the file: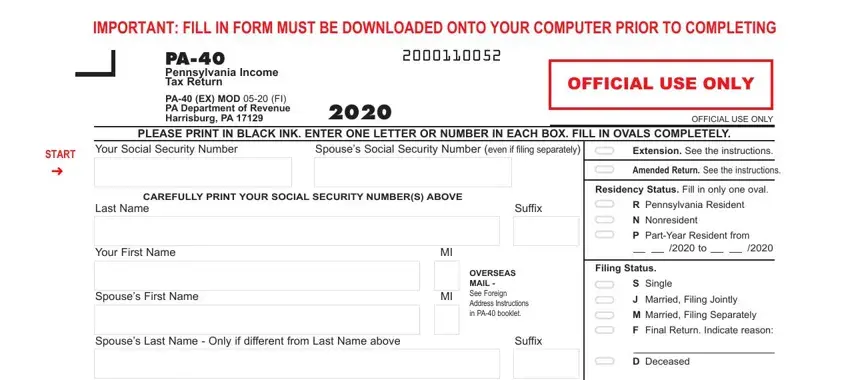 You need to type in the crucial details in the Taxpayer, Date of death, Spouse, Date of death, Farmers Fill in this oval if at, Name of school district where you, Your occupation Spouses occupation, First Line of Address, Second Line of Address, City or Post Office, State, ZIP Code, Country Code, Daytime Telephone Number, and School Code field.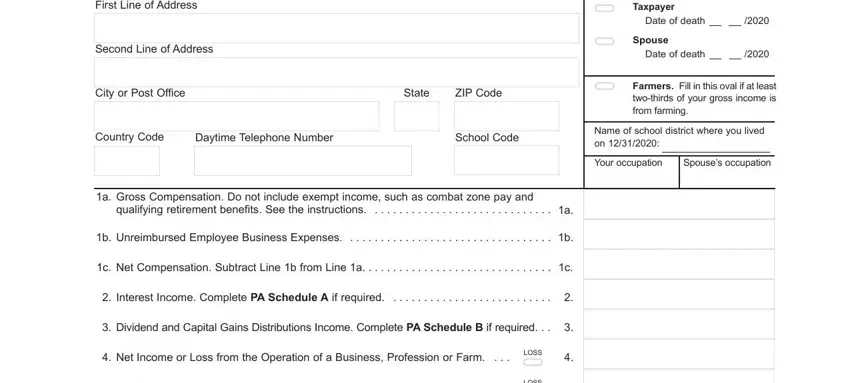 Within the section dealing with Net Gain or Loss from the Sale, Net Income or Loss from Rents, LOSS, LOSS, Estate or Trust Income Complete, Gambling and Lottery Winnings, Total PA Taxable Income Add only, Other Deductions Enter the, See the instructions for, Adjusted PA Taxable Income, Side, and OFFICIAL USE ONLY, make sure you put down some significant particulars.

The PA FI Social Security Number, Names, PA Tax Liability Multiply Line, Total PA Tax Withheld See the, Credit from your PA Income Tax, Estimated Installment Payments, Extension Payment, Nonresident Tax Withheld from, Total Estimated Payments and, Tax Forgiveness Credit submit PA, Dependents Section II Line PA, and D A P X A T D E T A M T S E segment should be used to put down the rights or obligations of both parties.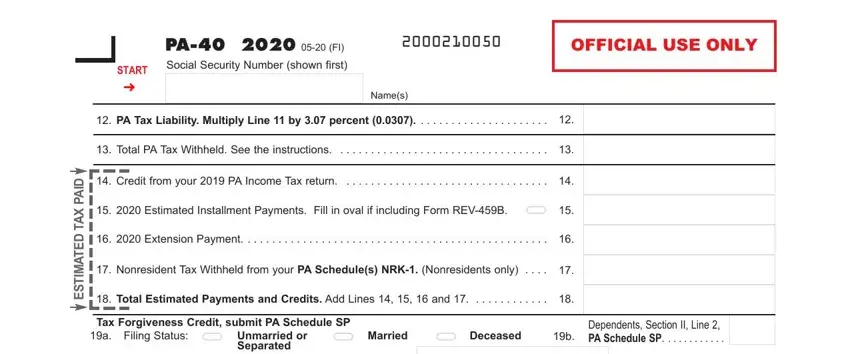 Check the sections Tax Forgiveness Credit submit PA, Tax Forgiveness Credit from, Resident Credit Submit your PA, Total Other Credits Submit your, TOTAL PAYMENTS and CREDITS Add, USE TAX Due on internet mail, TAX DUE If the total of Line and, Penalties and Interest See the, TOTAL PAYMENT DUE See the, OVERPAYMENT If Line is more than, Credit Amount of Line you want, S N O T A N O D, Refund donation line Enter the, and Refund donation line Enter the and then complete them.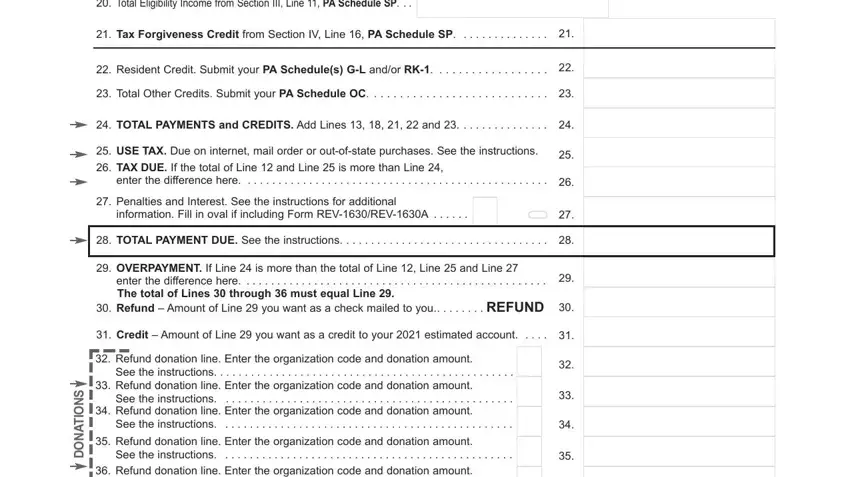 Step 3: Select the "Done" button. Then, it is possible to transfer the PDF document - save it to your electronic device or deliver it by means of email.
Step 4: Ensure that you stay clear of upcoming challenges by getting at least a pair of duplicates of your document.