Filling out pharmacy universal claim form is not difficult. Our experts designed our software to really make it intuitive and allow you to fill in any form online. Listed here are steps you will want to take:
Step 1: On this website page, click the orange "Get form now" button.
Step 2: Once you access our pharmacy universal claim form editing page, you will see all the functions it is possible to take about your document in the top menu.
To get the template, provide the content the software will request you to for each of the appropriate segments: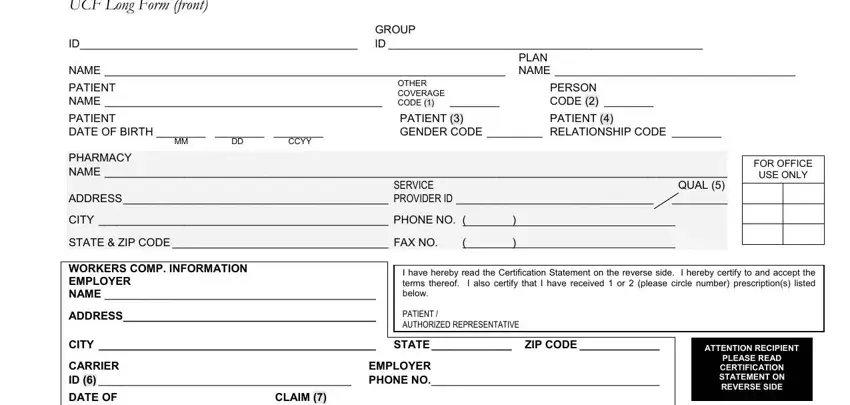 Within the section EMPLOYER, CLAIM, COST, INGREDIENT, SUBMITTED, DISPENSING FEE, QU, AL DATE, WRITTEN CC, YY, MM, DD DATE, OF, SERVICE, CC, YY FILL, Q, TY, DISPENSED QU, AL DATE, WRITTEN CC, YY, MM, DD and DATE, OF, SERVICE, CC, YY write down the information that the application requires you to do.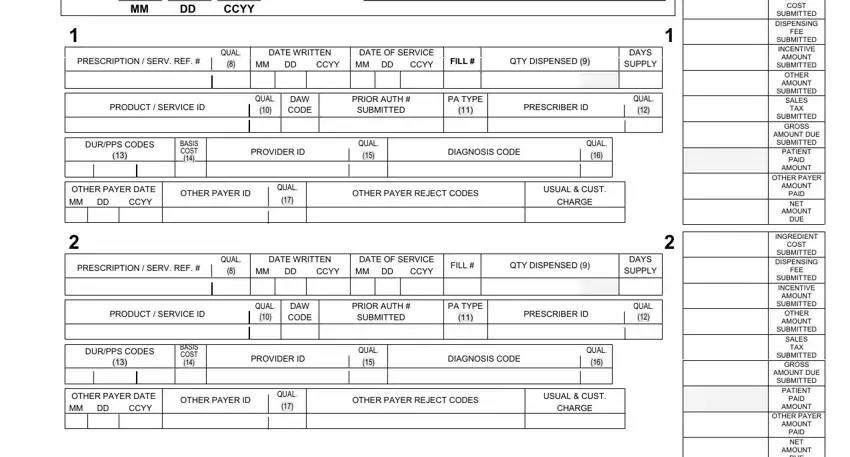 The application will ask you to present certain significant info to effortlessly submit the segment DUR, PP, S, CODES BASIS, COST PROVIDE, RID OTHER, PAYER, DATE, MM, DD, CC, YY OTHER, PAYER, ID QU, AL QU, AL DIAGNOSIS, CODE OTHER, PAYER, REJECT, CODES QU, AL USUAL, CU, ST CHARGE, SUBMITTED, GROSS, and AMOUNT, DUE, SUBMITTED, PATIENT

It is essential to define the rights and obligations of all parties in field Name, ND, C Quantity, and Cost.

Step 3: Press the button "Done". The PDF form is available to be transferred. You can download it to your computer or send it by email.
Step 4: Generate duplicates of the document. This should save you from potential future issues. We don't check or distribute the information you have, thus feel comfortable knowing it's going to be safe.