This PDF editor was developed to be so simple as it can be. As soon as you use the following actions, the procedure for completing the ncui 101 form file will undoubtedly be stress-free.
Step 1: First of all, click the orange "Get form now" button.
Step 2: You're now on the form editing page. You can edit, add information, highlight specific words or phrases, insert crosses or checks, and insert images.
All of the following areas are what you are going to complete to receive the ready PDF file.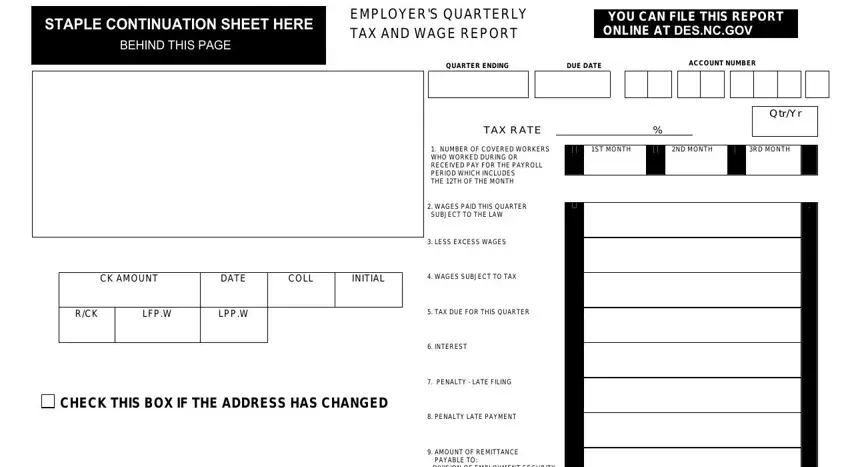 Fill in the CHECK, THIS, BOX, IF, THE, ADDRESS, HAS, CHANGED PENALTY, LATE, FILING PENALTY, LATE, PAYMENT AMOUNT, OF, REMITTANCE SOCIAL, SECURITY, NUMBER EMPLOYEE, NAME SEASONAL, WAGES, PAID ERE, HK, C, EHC, PLC, RE, PAP and BUT, SKC, EHC, DRA, CSD fields with any details that may be demanded by the software.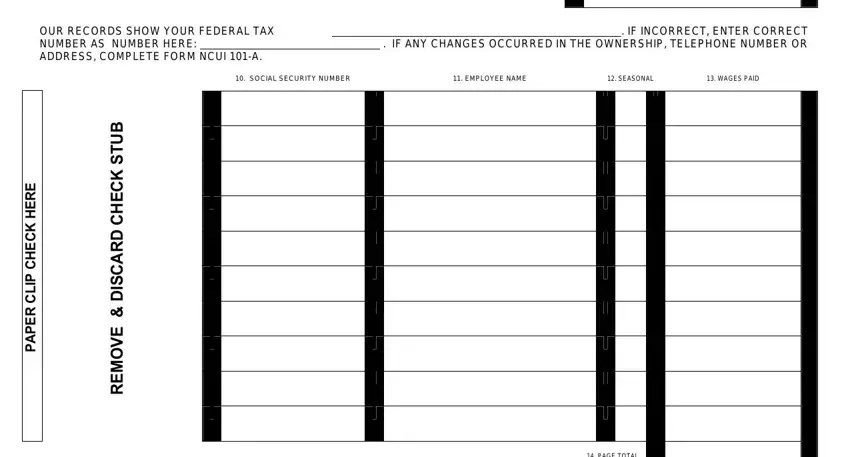 You should be requested for specific essential details if you want to fill up the ERE, HK, C, EHC, PLC, RE, PAP BUT, SKC, EHC, DRA, CSD EVO, MER TELEPHONE, NUMBER TITLE, DATE, PAGE, TOTAL and N, CUI area.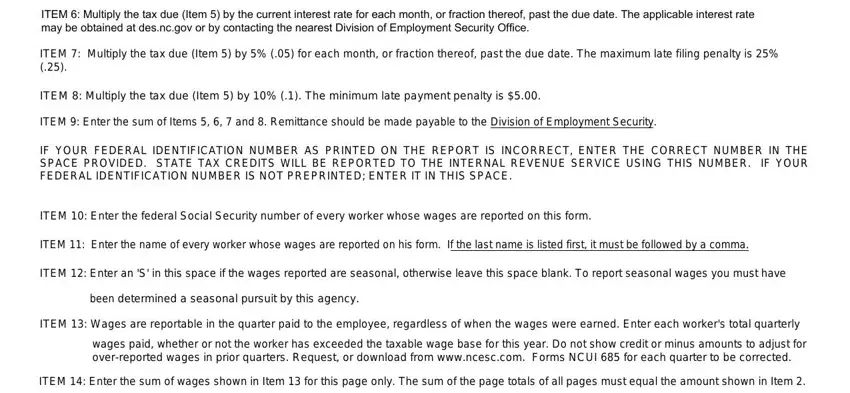 The area could be used to point out the rights and obligations of each side.

Step 3: When you are done, hit the "Done" button to upload your PDF file.
Step 4: Produce a duplicate of each separate document. It will save you some time and enable you to remain away from problems as time goes on. Keep in mind, your data will not be shared or checked by us.