It really is a breeze to prepare the nebraska homestead exemption. Our tool was meant to be allow you to prepare any document quickly. These are the basic actions to follow:
Step 1: Find the button "Get Form Here" and hit it.
Step 2: So, you are able to edit your nebraska homestead exemption. Our multifunctional toolbar allows you to add, remove, transform, highlight, and conduct other sorts of commands to the text and fields inside the file.
Type in the required data in each one section to fill out the PDF nebraska homestead exemption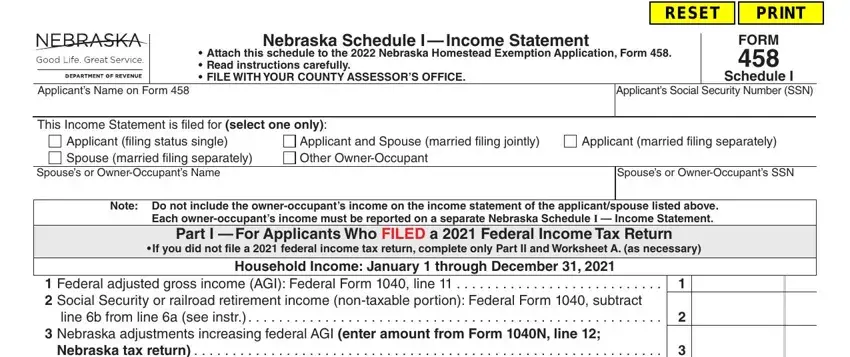 Type in the essential data in Nebraska tax return, Income from Nebraska obligations, Nebraska tax return, Medical and Dental Expenses, a Medical and dental expenses see, If married you must report income, Part I I For Applicants Who DID, Wages and salaries, Tier I Railroad Retirement income, Tier II Railroad Retirement, Total taxable distributions, Tax exempt interest and dividends, Taxable interest and dividends, Other income or adjustments from, and Total of lines through section.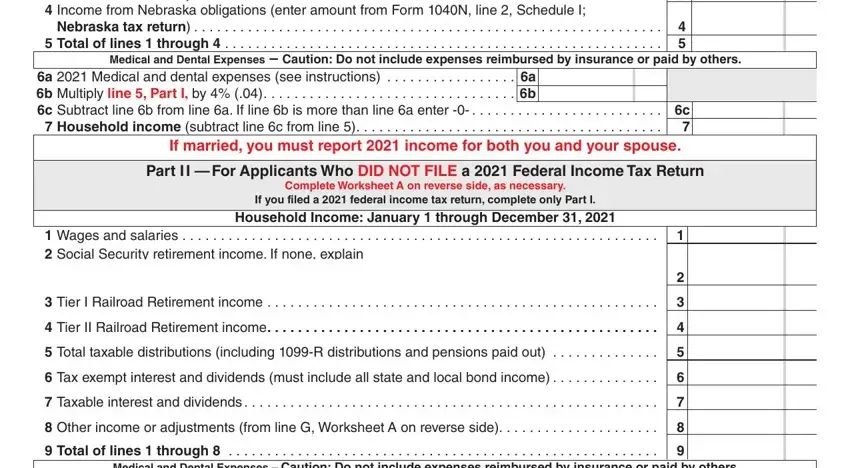 The program will ask for further details in order to quickly complete the section Medical and Dental Expenses, a Medical and dental expenses see, c Subtract line b from line a If, Household income subtract line c, Under penalties of law I declare, sign here, Signature of Person Whose Income, Spouses Signature if Income, Date, Daytime Phone required, Email Address, File Form and all Schedules with, Nebraska Department of Revenue, and Authorized by Neb Rev Stat and.

The Worksheet A Part II Line Other, FORM Schedule I Worksheet A, A Net business income including, B Capital gain or loss B, C Other gain or loss C, D Unemployment compensation D, E Any other income or adjustments, F Penalty on early withdrawal of, G Total of lines A through E minus, Retain a copy for your records, and Note Do NOT include the following area will be your place to add the rights and responsibilities of each side.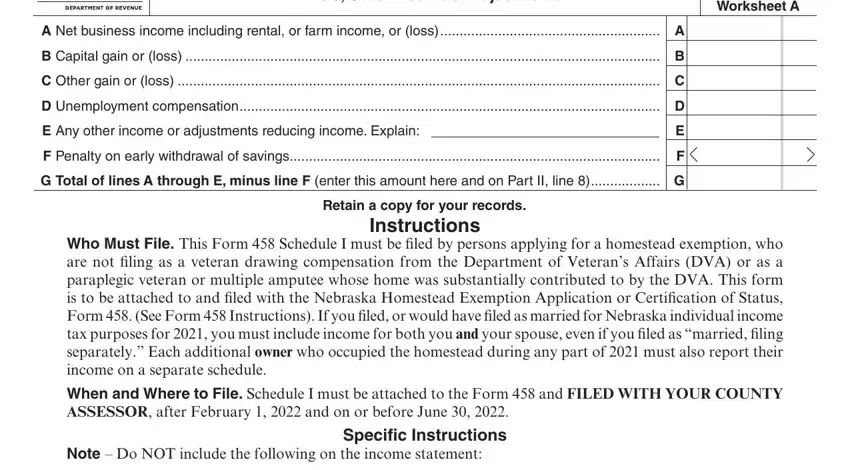 Finish by reviewing the next sections and submitting the suitable details: Exclude Social Security payments, Part I Line Federal AGI Include, Line Nebraska Adjustments, and Line Income From Nebraska.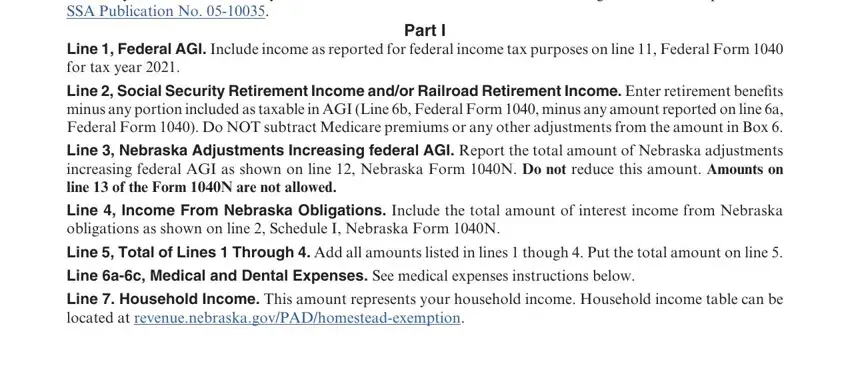 Step 3: Click the button "Done". The PDF file can be transferred. You will be able save it to your laptop or send it by email.
Step 4: You could make duplicates of the file toprevent any potential problems. Don't get worried, we do not publish or record your data.