Number of tasks are quicker than filling out files making use of the PDF editor. There is not much you should do to change the non conformance report template excel document - just abide by these steps in the following order:
Step 1: At first, choose the orange "Get form now" button.
Step 2: You are now ready to alter non conformance report template excel. You have a wide range of options with our multifunctional toolbar - you'll be able to add, delete, or customize the information, highlight the particular parts, and carry out several other commands.
Type in the content requested by the software to complete the form.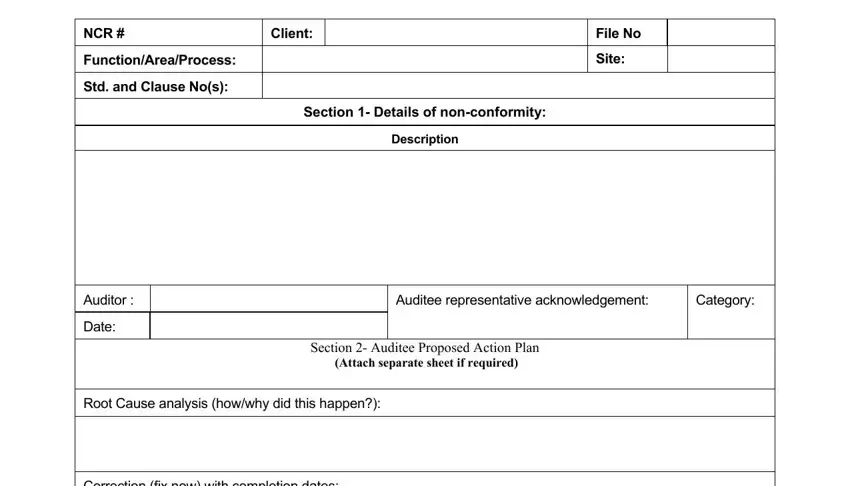 The system will need you to prepare the Correction, fix, now, with, completion, dates Audi, tee, representative Date, Section, NCR, closed, out, by, Auditor, on, date and Auditor, Team, Leader, name area.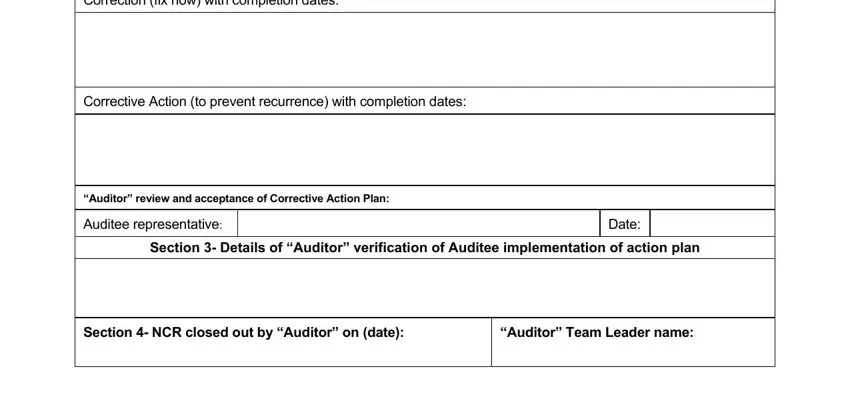 Step 3: Hit "Done". Now you may export your PDF form.
Step 4: Make sure to stay away from possible complications by getting around a couple of copies of your form.