Submitting documents together with our PDF editor is easier when compared with anything else. To enhance kitchen cleaning the document, there's nothing you should do - just proceed with the steps below:
Step 1: Click on the "Get Form Here" button.
Step 2: Now you're on the file editing page. You may change and add content to the file, highlight words and phrases, cross or check particular words, add images, put a signature on it, delete unneeded areas, or eliminate them entirely.
To fill out the kitchen cleaning PDF, provide the details for each of the sections: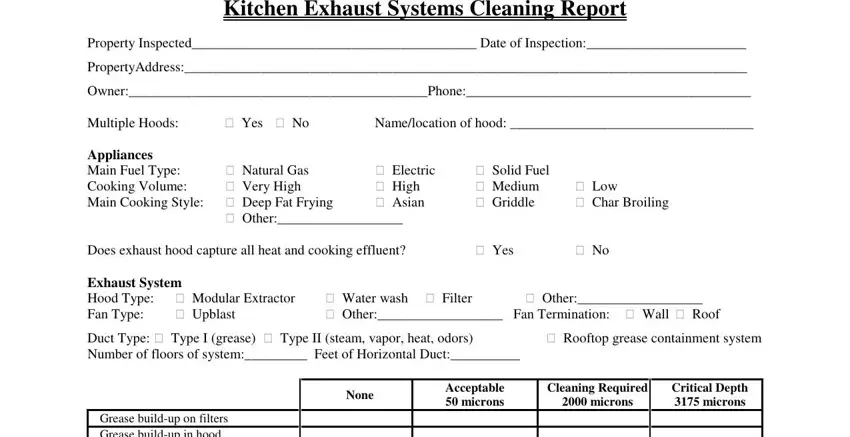 Write down the information in the Grease buildup on filters Grease, Entire system interior accessible, Yes No, Yes No, Fan tippable or interior, Recommended Cleaning Frequency, Next Cleaning Date, Inaccessible areas exist in this, cid No Areas not inspected are, Summary Name of Cleaning Company, Comments, Photos or additional information, and Technician Name Endorsement area.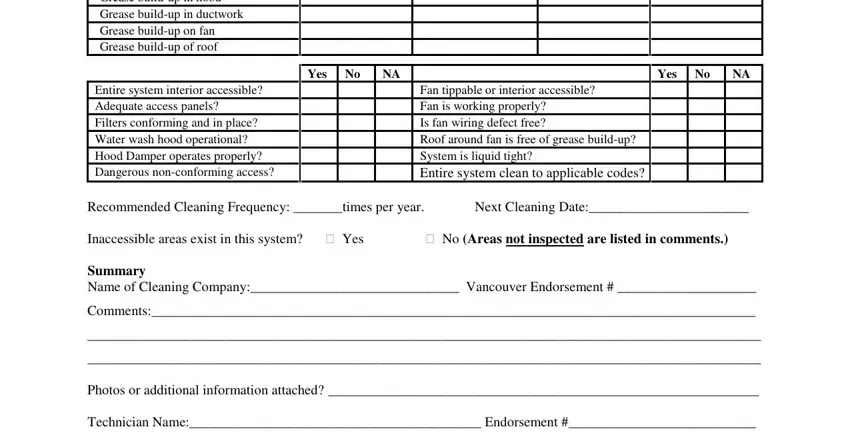 Step 3: Press "Done". Now you may export your PDF file.
Step 4: Be sure to make as many copies of your document as possible to remain away from possible troubles.