It really is a breeze to fill in the application form debit card. Our software was meant to be easy-to-use and allow you to fill in any form swiftly. These are the basic actions to follow:
Step 1: Press the "Get Form Now" button to begin.
Step 2: You can see each of the functions which you can undertake on the template as soon as you've entered the application form debit card editing page.
Fill in the following parts to prepare the file: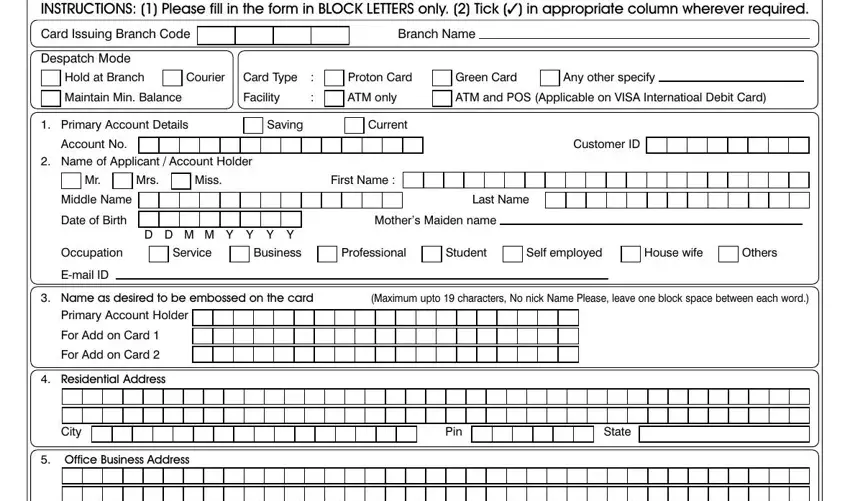 Jot down the information in the City, Pin, State, Communication address, OFFICE, RESIDENCE, TEL NUMBER with STD Code, Residence, Office, Mobile, For Linking Secondary ACs to the, Saving, Saving, Current, and Account No field.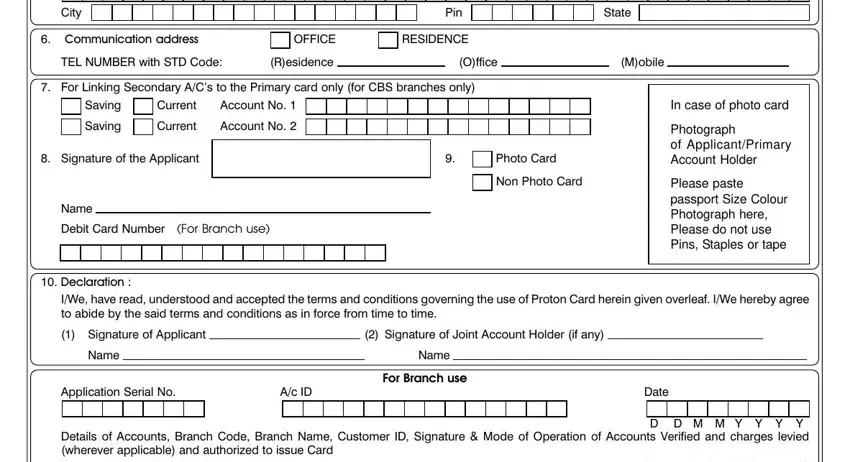 You're going to be required some relevant data so that you can fill in the Details of Accounts Branch Code, in case declined to issue card, Name of the Verifying Authority, Signature of the Verifying, and PA Number part.

Step 3: In case you are done, choose the "Done" button to upload your PDF form.
Step 4: It is simpler to save copies of your form. There is no doubt that we are not going to publish or view your information.