It is possible to create the ohio wage statement form with our PDF editor. The following actions may help you easily prepare your document.
Step 1: On the web page, hit the orange "Get form now" button.
Step 2: You'll find each of the actions that it's possible to undertake on your document once you have accessed the ohio wage statement editing page.
If you want to fill in the ohio wage statement PDF, enter the details for all of the parts: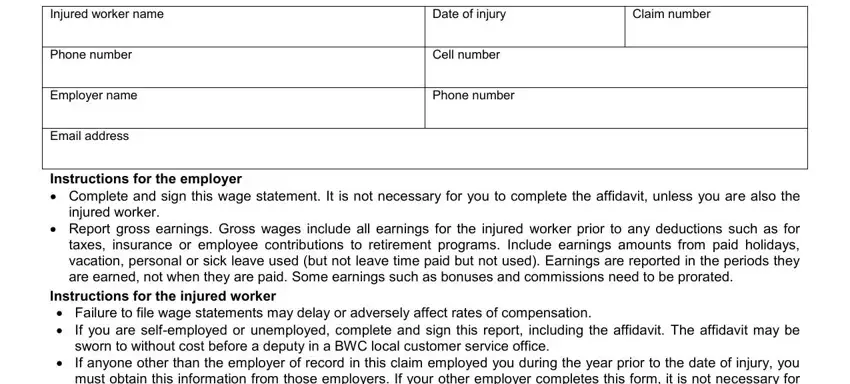 Put down the data in the If you are selfemployed or, This form was completed by You, Employer of record, Other employer, Injured worker, Provide information based on pay, Pay period end date, During the last seven days of that, Overtime earnings, Total gross earnings, If employed less than one full pay, Hourly rate, If the injured worker received any, Injured worker name, and Claim number field.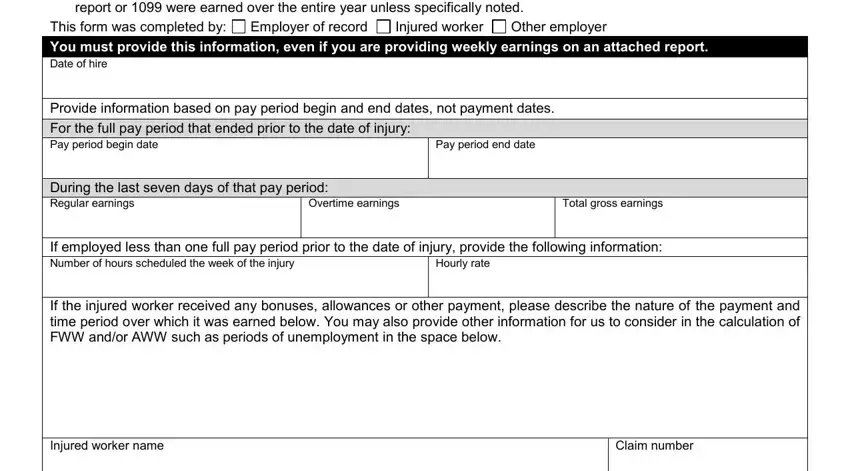 The software will ask you to put down some key info to easily fill in the segment Report earnings beginning with, Payment is made check one, Weekly, Every two weeks, Twice a month, Monthly, Other, Use the worksheet below or attach, Pay period end date, Gross amount earned, Other earnings, and Description of exceptions.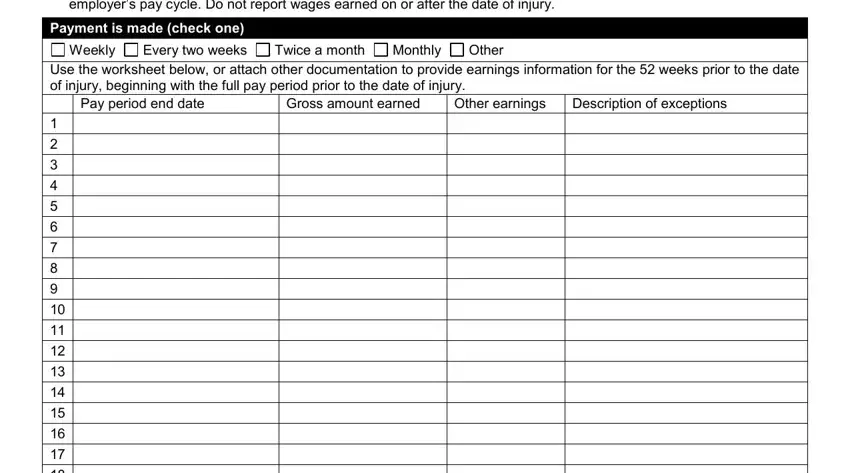 The area BWC Rev WAGES formerly known as CA will be for you to add both parties' rights and responsibilities.

Review the sections and next complete them.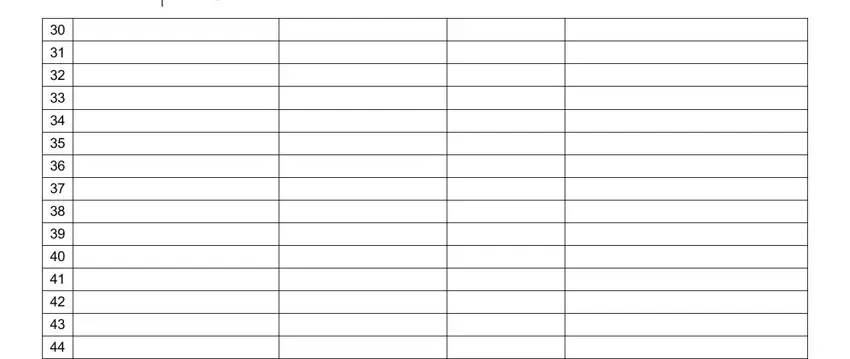 Step 3: After you pick the Done button, your finished file is easily exportable to any kind of of your devices. Alternatively, you may deliver it by means of mail.
Step 4: To avoid any sort of headaches in the future, be sure to create a minimum of a couple of copies of your file.