It is simple to get forms applying our PDF editor. Modifying the ontario rental application form document is not difficult in case you check out the next actions:
Step 1: Choose the button "Get form here" to open it.
Step 2: Now you're on the file editing page. You can modify and add content to the form, highlight specified content, cross or check specific words, insert images, sign it, erase needless areas, or eliminate them altogether.
The next areas will make up the PDF template that you'll be filling out: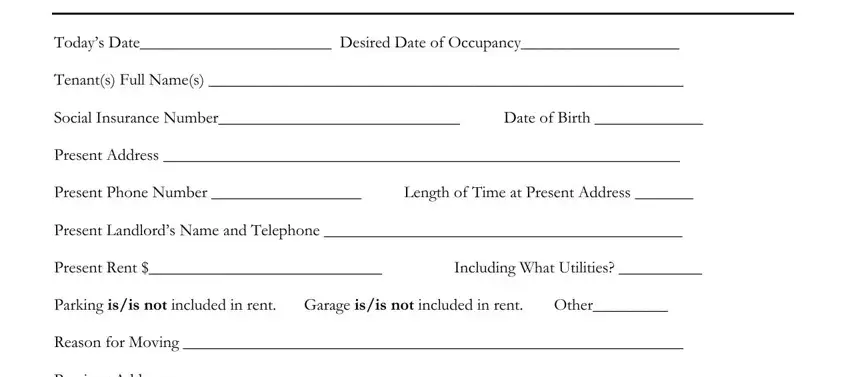 Type in the essential details in LengthofEmployment, SourceofIncome, Amount, PhoneNumber, Address, and Year segment.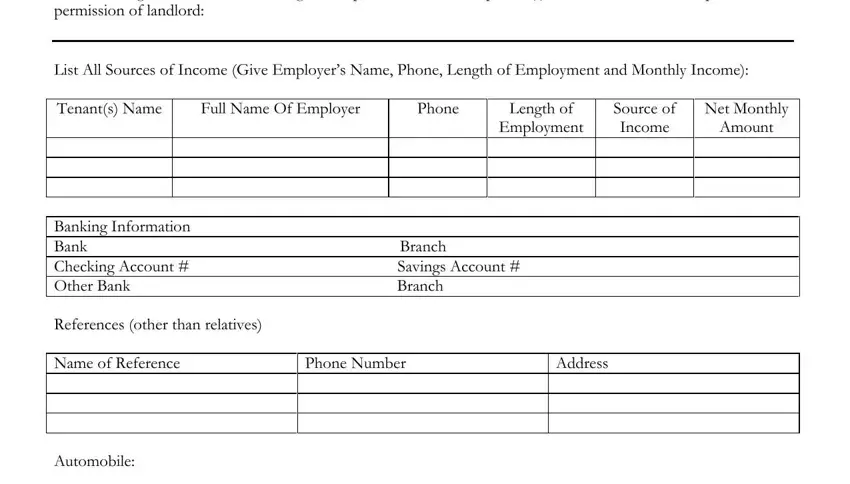 You will have to note particular information in the box Relationship, and Balanceofwillbepaidasfollows.

Inside the box , list the rights and responsibilities of the parties.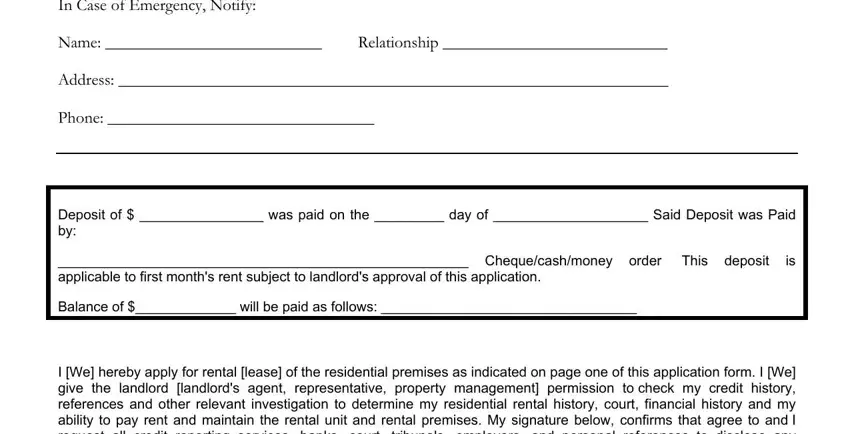 End by reading the next sections and filling in the relevant particulars: DateDate, ApplicantsSignature, and ApplicantsSignature.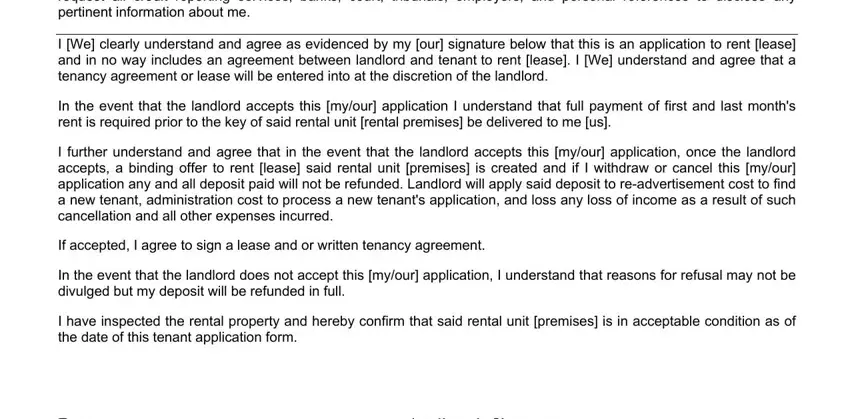 Step 3: At the time you hit the Done button, your finished document is simply transferable to all of your devices. Or alternatively, you might deliver it through email.
Step 4: Be sure to stay away from upcoming misunderstandings by creating at least a pair of duplicates of the form.