This PDF editor makes it simple to complete the quest forms file. You will be able to obtain the document instantly through these basic steps.
Step 1: Click the orange button "Get Form Here" on this website page.
Step 2: You are now ready to modify quest forms. You've got numerous options with our multifunctional toolbar - it's possible to add, erase, or customize the information, highlight the specific areas, as well as perform other sorts of commands.
Provide the information required by the application to complete the form.

Provide the necessary information in Address, Line Address, Line Address, Line Address, Line Address, Line Reports, by Clinical, Details Telephone, code, number, Facsimile, code, number, QD, L and QD, L section.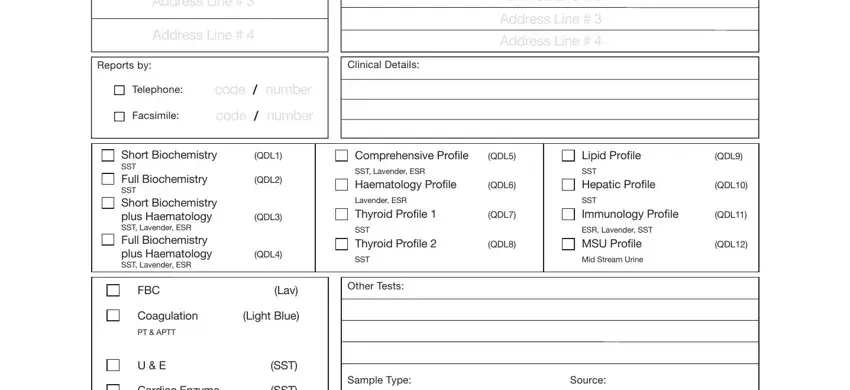 In the Cardiac, Enzyme Auto, antibodies PSA, SST, SST, SST, PSA, free, PSA, ratio SST, HIV, screen SST, Hepatitis, B, surface, Ag SST, Hepatitis, B, immunity SST, and Thin, Prep, Thin, Prep, Vial part, highlight the crucial particulars.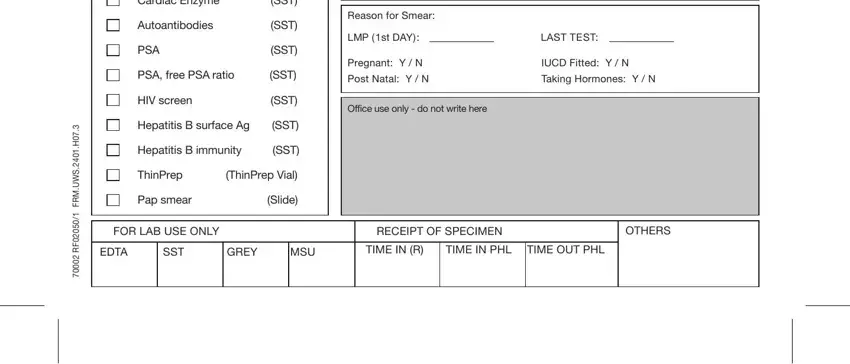 Step 3: Select the Done button to assure that your finalized form can be transferred to every gadget you prefer or sent to an email you specify.
Step 4: Be sure to generate as many duplicates of your file as possible to stay away from future issues.