Filling in documents using this PDF editor is easier in comparison with most things. To modify pa registration plate renewal the form, there's nothing you need to do - just proceed with the actions listed below:
Step 1: Select the orange "Get Form Now" button on the webpage.
Step 2: At the moment you are on the document editing page. You can enhance and add content to the document, highlight words and phrases, cross or check certain words, add images, insert a signature on it, delete unrequired fields, or take them out entirely.
It is essential to provide the next data if you would like prepare the file:
Enter the necessary particulars in the segment Year, Make, Signature, of, Police, Officer Badge, Number Department, Name Telephone, Number Date, APPLICANTS, SIGNATURE, D Telephone, Number and Date.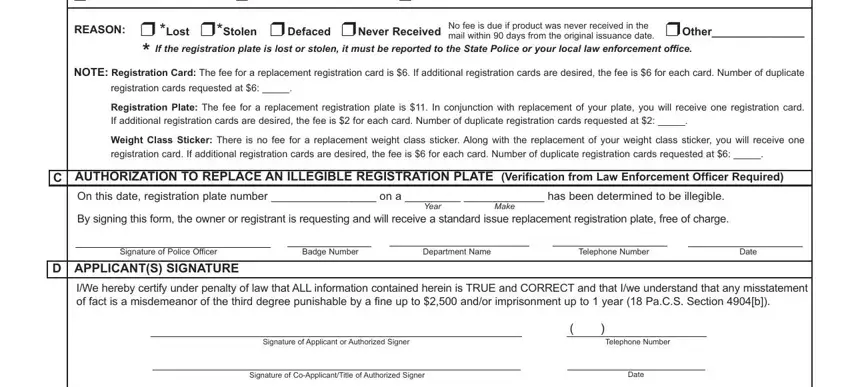 Step 3: Choose "Done". Now you can export the PDF document.
Step 4: It is easier to maintain copies of your file. You can be sure that we will not reveal or view your particulars.