This PDF editor was made to be as easy as possible. While you stick to the following actions, the procedure for filling in the specify complaint civil form will undoubtedly be effortless.
Step 1: Discover the button "Get Form Here" and press it.
Step 2: At the moment you're on the form editing page. You may modify and add content to the document, highlight specified content, cross or check certain words, insert images, put a signature on it, erase unwanted fields, or remove them altogether.
If you want to fill out the form, provide the information the application will require you to for each of the next sections: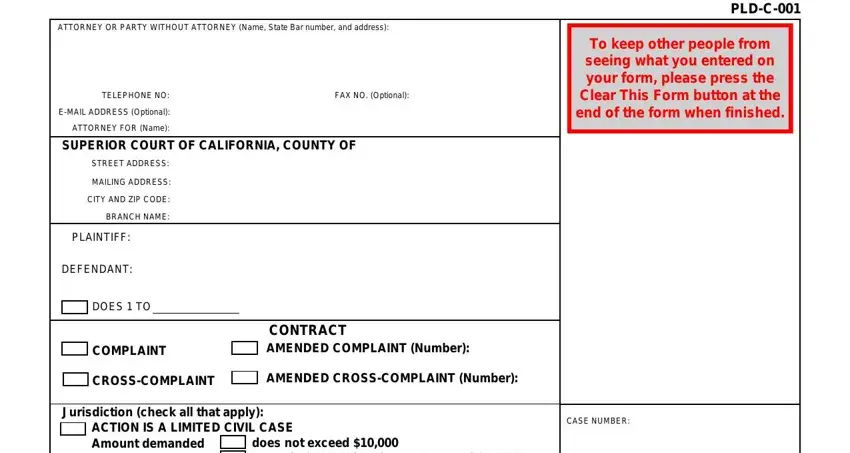 The software will expect you to complete the Plaintiffnameornames, exceptplaintiffname, Plaintiffname, exceptdefendantname, and exceptdefendantname field.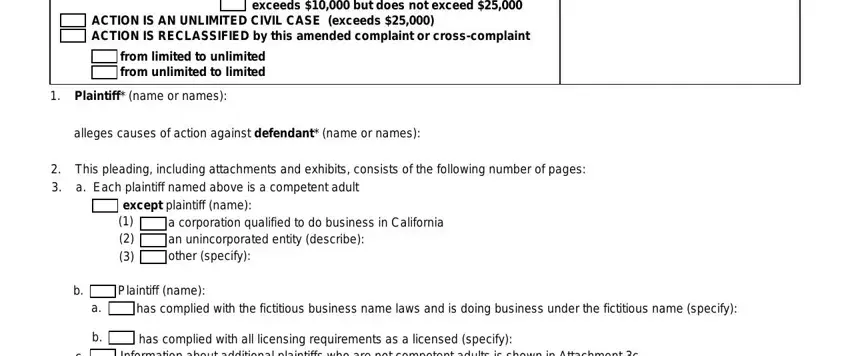 The system will ask you for information to conveniently submit the box exceptdefendantname, apublicentitydescribe, otherspecify, exceptdefendantname, apublicentitydescribe, otherspecify, FormApprovedforOptionalUse, JudicialCouncilofCalifornia, PLDCRevJanuary, Pageof, COMPLAINTContract, and CodeofCivilProcedure.

For field SHORTTITLE, CASENUMBER, PLDC, Continuedb, Thisactionissubjectto, Thiscourtisthepropercourtbecause, CivilCodesection, CivilCodesection, and abcdefg, specify the rights and responsibilities.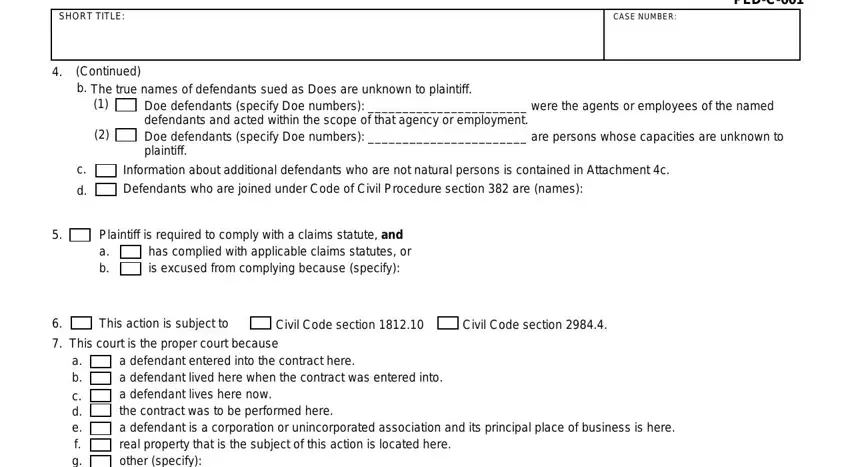 Finish by taking a look at all these areas and preparing them accordingly: abcdefg, Otherallegations, accordingtoproofattherateofspecify, percentperyearfromdate, and Date.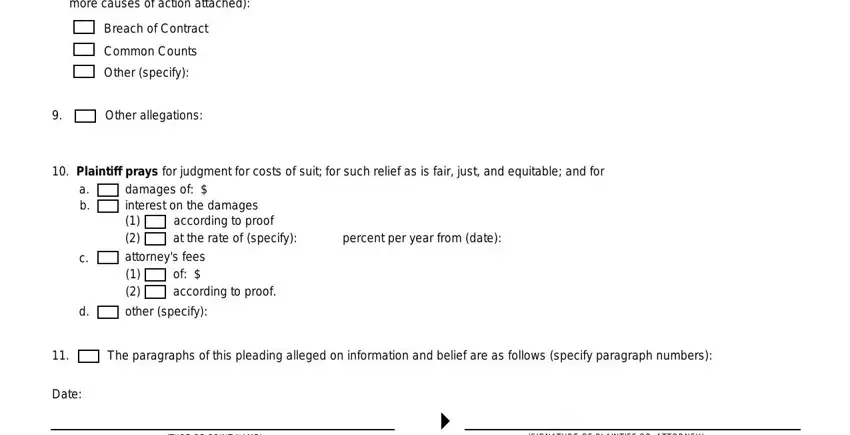 Step 3: Hit the "Done" button. Now you may export the PDF document to your device. Besides, you may send it via email.
Step 4: Prepare a duplicate of any document. It would save you time and make it easier to remain away from complications in the future. Also, your data will not be revealed or monitored by us.