There's nothing hard concerning preparing the Pos 040 Form when you launch our PDF editor. By following these simple steps, you will have the prepared PDF in the shortest time feasible.
Step 1: Click the button "Get form here" to get into it.
Step 2: At this point, you are able to update the Pos 040 Form. The multifunctional toolbar will let you add, remove, transform, highlight, as well as undertake several other commands to the words and phrases and areas inside the form.
To be able to fill out the Pos 040 Form PDF, provide the information for each of the parts: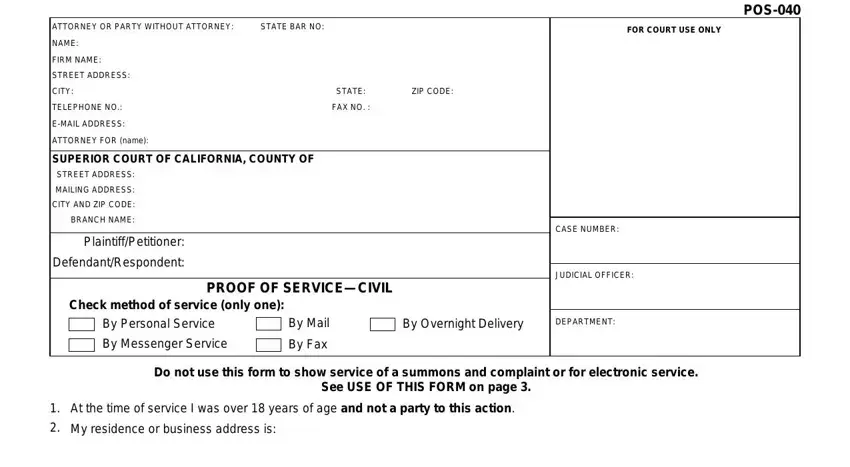 Type in the requested particulars in The fax number from which I served, On date, I served the following documents, The documents are listed in the, I served the documents on the, Name of person served, Complete if service was by, Business or residential address, Complete if service was by fax, Fax number where person was served, The names addresses and other, The documents were served by the, and By personal service I personally part.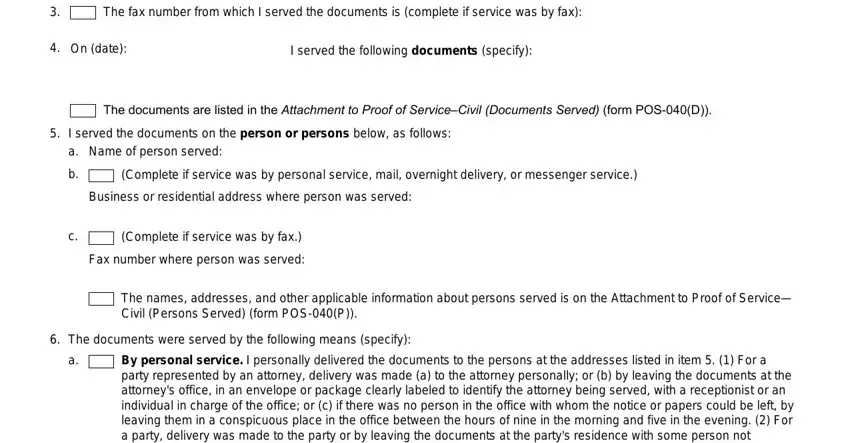 In the CASE NAME, CASE NUMBER, POS, By United States mail I enclosed, deposited the sealed envelope with, placed the envelope for collection, I am a resident or employed in the, By overnight delivery I enclosed, By messenger service I served the, and By fax transmission Based on an part, point out the essential data.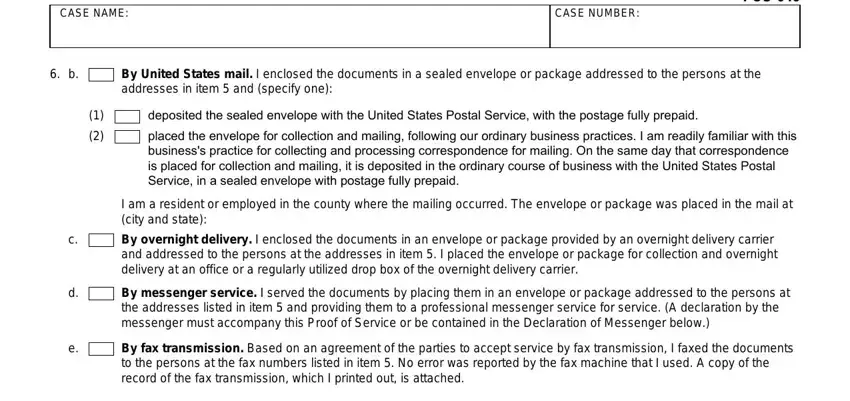 The Date, TYPE OR PRINT NAME OF DECLARANT, SIGNATURE OF DECLARANT, If item d above is checked the, DECLARATION OF MESSENGER, By personal service I personally, At the time of service I was over, and I served the envelope or package box may be used to identify the rights and responsibilities of all sides.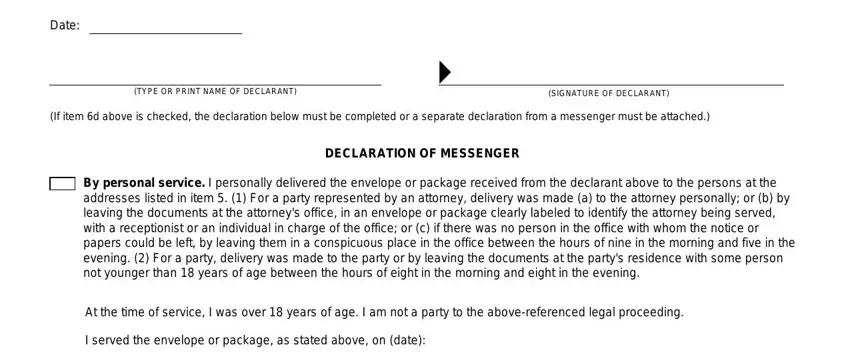 Look at the areas I declare under penalty of perjury, Date, NAME OF DECLARANT, SIGNATURE OF DECLARANT, POS Rev January, PROOF OF SERVICECIVIL Proof of, and Page of and then complete them.

Step 3: Choose the Done button to save the file. Now it is offered for transfer to your electronic device.
Step 4: It may be more convenient to maintain copies of the file. You can rest assured that we are not going to display or see your data.