Very few things are easier than preparing documentation making use of the PDF editor. There isn't much you should do to edit the Prc Online Form form - just adopt these measures in the next order:
Step 1: Select the button "Get Form Here".
Step 2: After you have entered the Prc Online Form editing page you may notice all the options you may undertake about your document from the top menu.
In order to get the template, provide the content the program will ask you to for each of the next segments: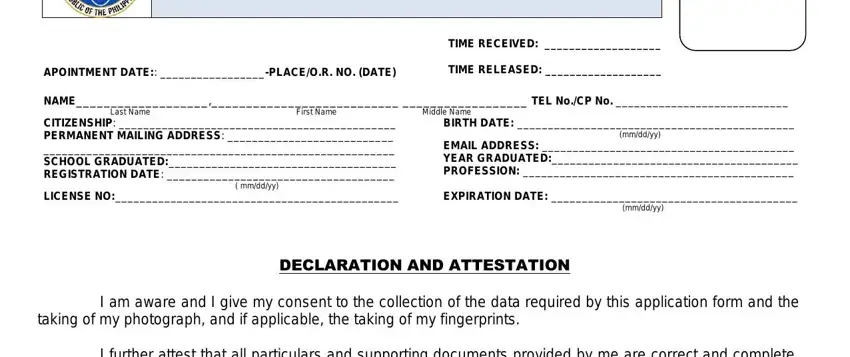 Provide the necessary data in the I further attest that all, SIGNATURE OF LICENSEE, UNDERTAKING, To be filled up by professionals, For this compliance period I am, SIGNATURE OF LICENSEE, NOTE, and ALL REAL ESTATE PRACTITIONERS field.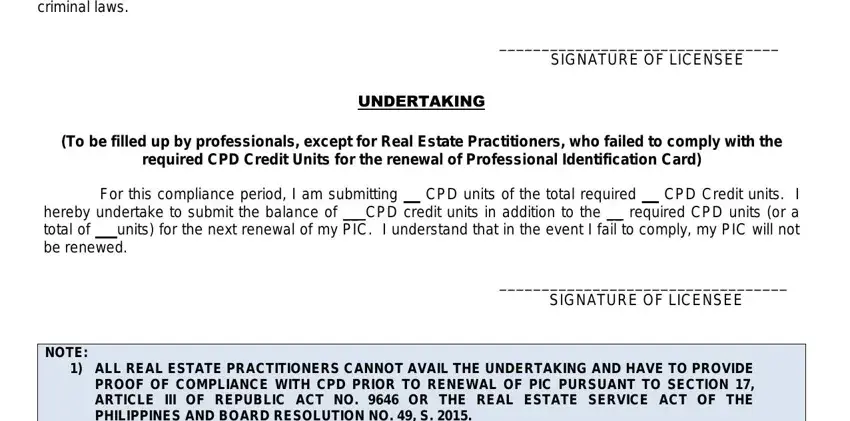 Step 3: When you press the Done button, your finalized file can be exported to each of your gadgets or to email given by you.
Step 4: Get a duplicate of every different form. It can save you some time and help you remain away from misunderstandings down the road. Also, your information won't be distributed or viewed by us.