The PDF editor will make creating files easy. It is quite effortless manage the [FORMNAME] form. Follow the next steps if you want to achieve this:
Step 1: You should click the orange "Get Form Now" button at the top of the following page.
Step 2: Now you're on the form editing page. You may modify and add information to the form, highlight words and phrases, cross or check specific words, add images, insert a signature on it, delete unneeded fields, or remove them completely.
Get the Provider Dispute Resolution Request PDF and enter the details for each segment: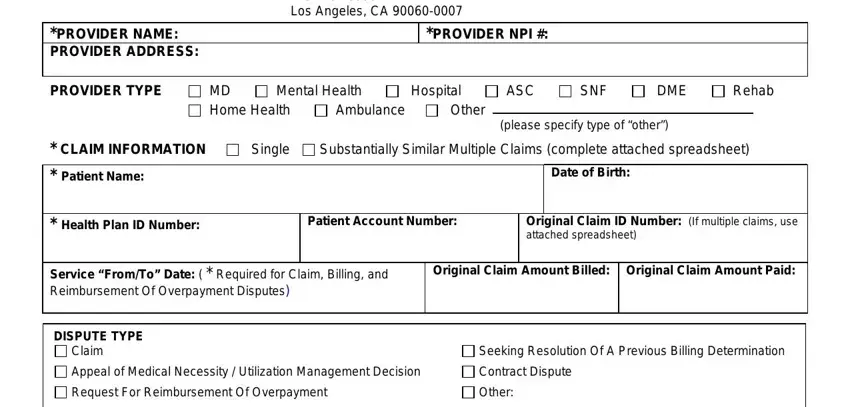 You have to write down the crucial data in the DESCRIPTION OF DISPUTE, EXPECTED OUTCOME, Contact Name please print, Signature, Title, Date, CHECK HERE IF ADDITIONAL, Phone Number, Fax Number, For Health Plan Use Only, TRACKING NUMBER, PROVIDER ID, and Anthem Blue Cross is the trade space.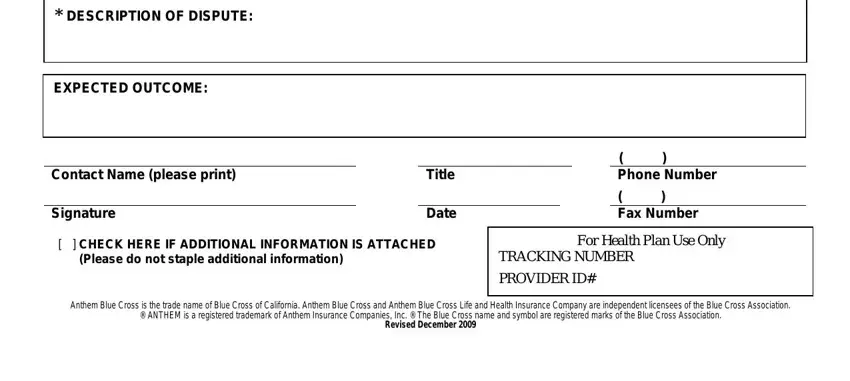 Jot down the necessary data in PROVIDER DISPUTE RESOLUTION, PROVIDER NAME, Patient Name, Last, First, Number, Date of Birth, Health Plan ID Number, Original Claim ID Number, PROVIDER NPI, Service FromTo Date, Original Claim Amount Billed, Original Claim Amount Paid, and Expected Outcome part.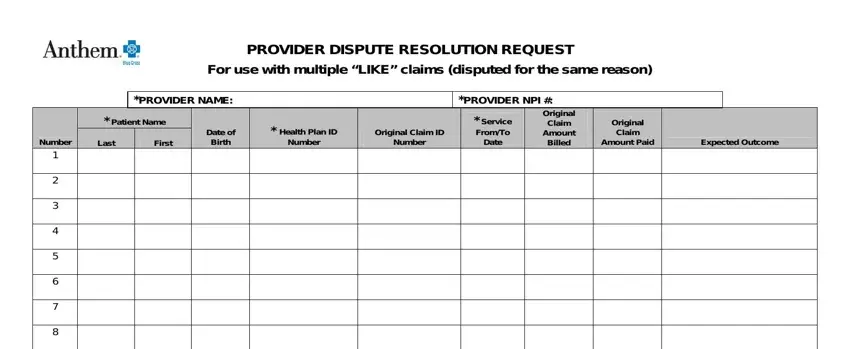 The CHECK HERE IF ADDITIONAL, Page of, and Anthem Blue Cross is the trade field needs to be applied to put down the rights or obligations of both parties.

Step 3: Choose "Done". Now you may export the PDF document.
Step 4: Generate duplicates of your document. This would prevent forthcoming misunderstandings. We don't read or disclose the information you have, thus be sure it will be safe.