The charge dispute form for pnb completing procedure is effortless. Our software allows you to use any PDF document.
Step 1: Click on the button "Get Form Here".
Step 2: After you have accessed the charge dispute form for pnb editing page you'll be able to discover every one of the actions you may undertake relating to your file in the upper menu.
These areas will constitute the PDF form that you'll be creating: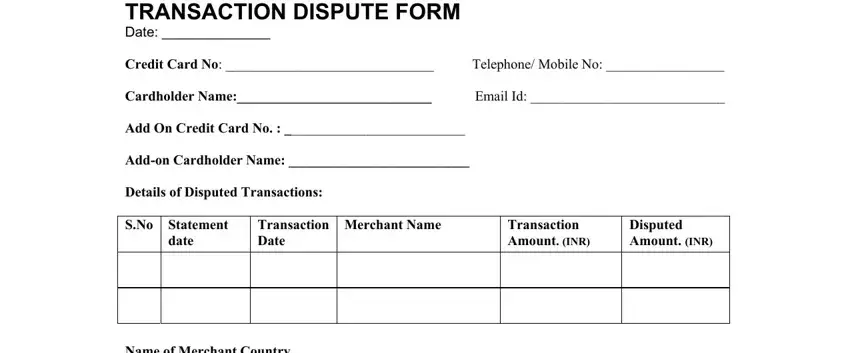 Note the requested data in the section DIFFERENCE, IN, AMOUNT CANCELLED, TRANSACTION and Cont.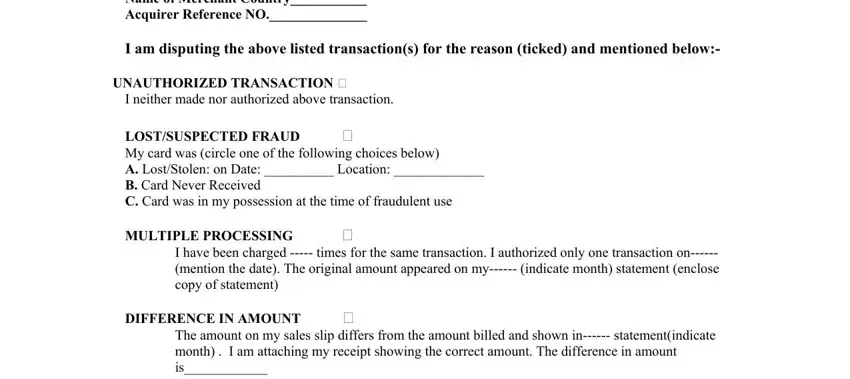 You will be required specific vital particulars if you want to submit the box.

The ANY, OTHER, Give, full, details Primary, Card, holder, Signature IMPORTANT, NOTE and your, account field is where each party can indicate their rights and obligations.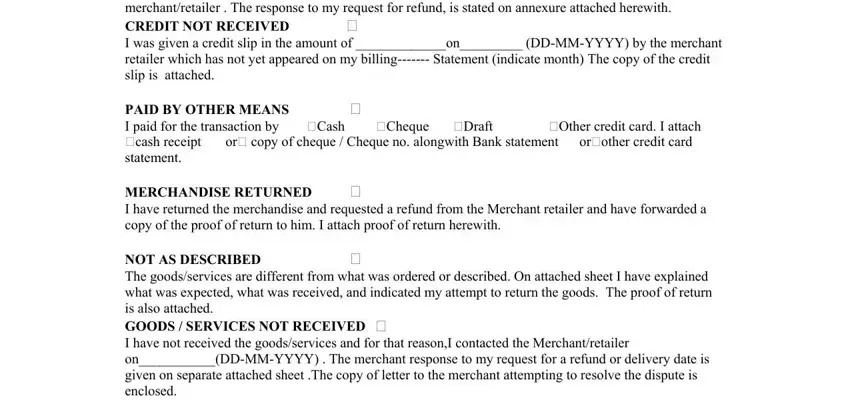 Step 3: As soon as you are done, select the "Done" button to export the PDF form.
Step 4: To prevent yourself from potential forthcoming issues, it is important to have as much as several copies of every single form.