The filling out the ptcas form is really straightforward. We ensured our PDF editor is not hard to work with and helps complete almost any PDF in no time. Take a look at several steps you'll want to take:
Step 1: First, press the orange button "Get Form Now".
Step 2: After you have entered the ptcas form editing page you may find each of the options you may perform about your document within the upper menu.
Fill out the ptcas form PDF by providing the text required for each individual section.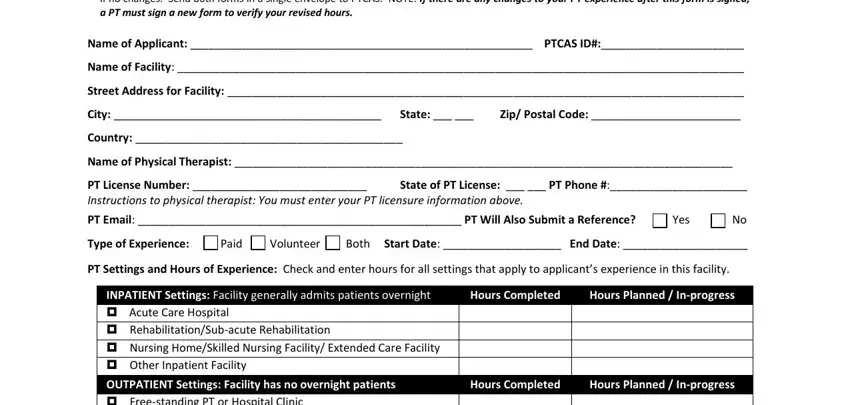 Inside the field INPATIENT Settings Facility, IndustrialOccupational Health, TOTAL OF HOURS COMPLETED FOR ALL, PT Patient DiagnosesPopulations, General Orthopedic, Integumentary wound management, Pediatrics Sports Aquatics, Taking into consideration these, I highly recommend this applicant, and Signature of Physical Therapist provide the details the system requires you to do.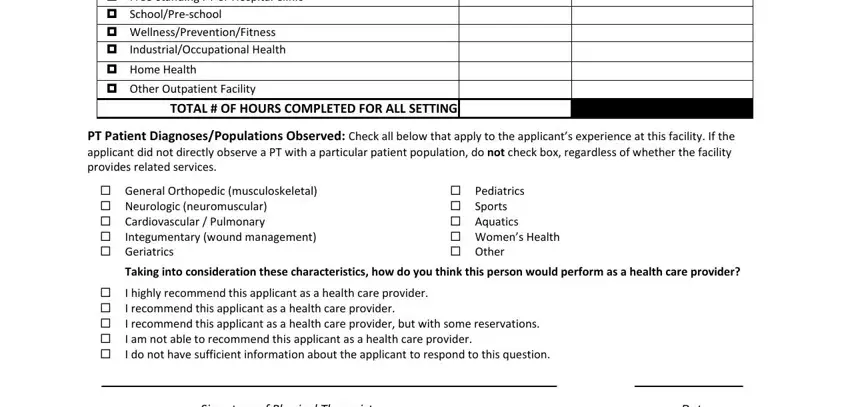 Step 3: Hit the "Done" button. At that moment, you can export the PDF document - upload it to your device or deliver it by means of electronic mail.
Step 4: It can be simpler to keep copies of your document. You can rest easy that we won't share or read your particulars.