railway pass declaration form can be filled out in no time. Just open FormsPal PDF editor to perform the job quickly. Our tool is constantly evolving to provide the very best user experience achievable, and that's because of our dedication to continual development and listening closely to feedback from customers. To get the process started, go through these easy steps:
Step 1: Simply click on the "Get Form Button" above on this site to see our pdf file editing tool. This way, you'll find all that is needed to fill out your file.
Step 2: As soon as you start the PDF editor, you'll notice the form prepared to be completed. Other than filling in different fields, you might also do several other things with the Document, including adding any text, editing the initial textual content, adding graphics, signing the form, and a lot more.
Be attentive when filling in this document. Make sure all necessary blanks are filled out properly.
1. It's important to fill out the railway pass declaration form accurately, thus be attentive when filling in the sections containing all these fields: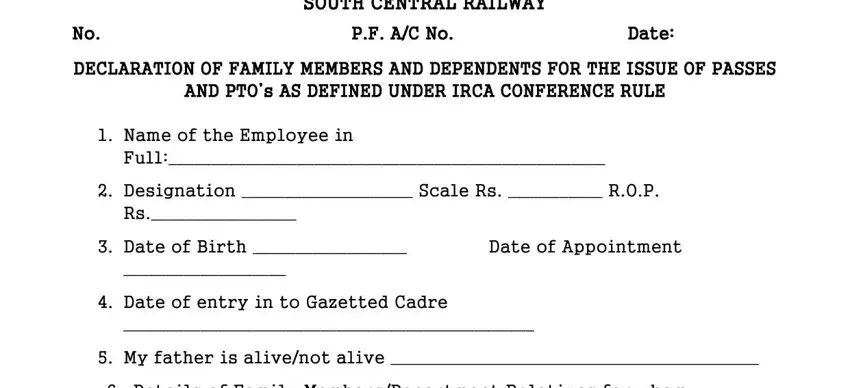 2. The third step would be to submit the next few blanks: Details of Family, S DOB No, Name, Relationship, Age in completed, Yrs as on, B Dependent Relatives, and Attendant if any.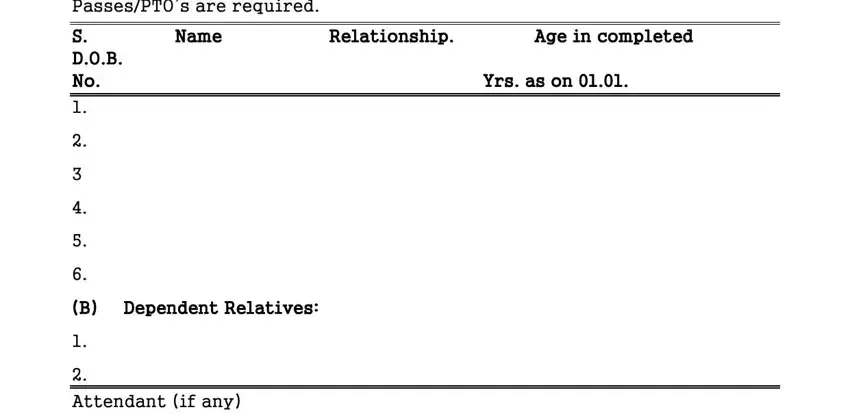 3. The following part is related to Witnesses Employees Signature, Signature of the Incharge, and Supervisor - type in each of these blanks.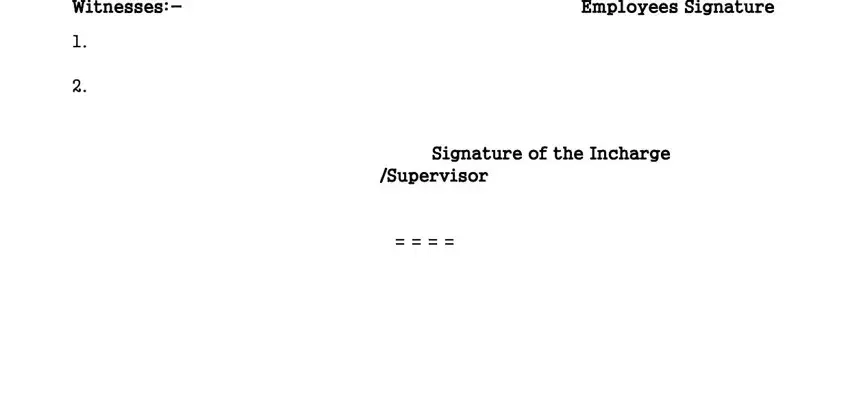 It's easy to make errors when filling out the Supervisor, and so be sure you look again before you submit it.
Step 3: Reread everything you've entered into the form fields and then hit the "Done" button. After creating afree trial account here, it will be possible to download railway pass declaration form or send it via email promptly. The PDF form will also be readily accessible in your personal cabinet with your every change. At FormsPal.com, we do everything we can to make certain that your information is stored private.