Making use of the online editor for PDFs by FormsPal, you are able to fill out or modify option to purchase real propertu here. To make our editor better and simpler to utilize, we consistently design new features, with our users' suggestions in mind. It merely requires a couple of easy steps:
Step 1: Firstly, access the pdf editor by clicking the "Get Form Button" in the top section of this site.
Step 2: When you access the PDF editor, there'll be the document made ready to be completed. Apart from filling in various blank fields, you may as well do many other actions with the form, namely writing any text, changing the initial textual content, adding graphics, affixing your signature to the PDF, and much more.
This form requires some specific information; in order to ensure accuracy and reliability, take the time to take into account the subsequent suggestions:
1. For starters, while filling in the option to purchase real propertu, beging with the page that features the subsequent blanks: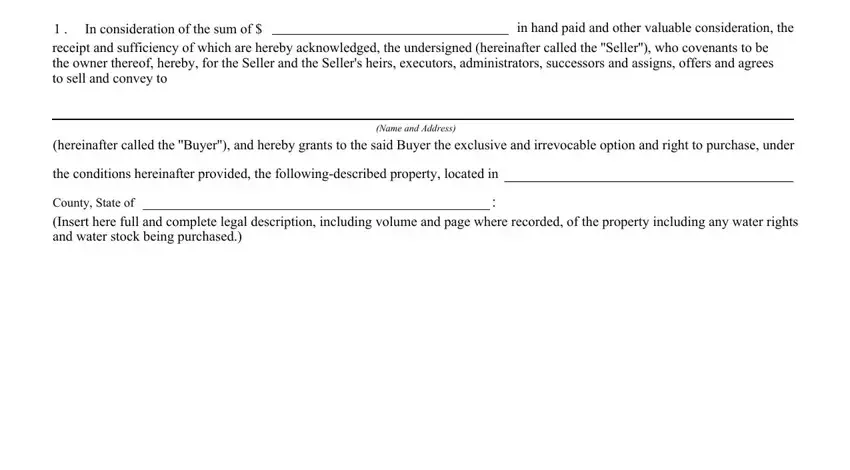 2. Soon after this part is completed, go on to type in the applicable details in these - exceptions and leases and no, The option is given to enable the, Rural BusinessCooperative Service, Rural Utilities Service, Rural, The total purchase price for said, said amount, includes, excludes the, mentioned in paragraph The, and Strike inapplicable language above.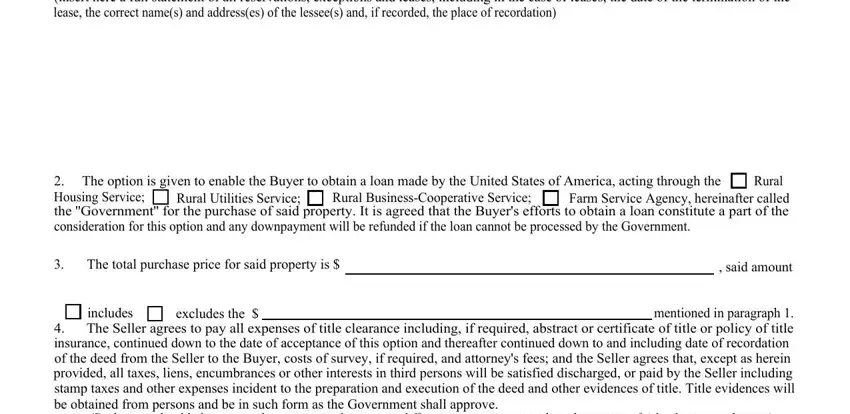 3. In this part, examine Strike inapplicable language above, The Seller also agrees to secure, and Insert here any different tax. All these need to be taken care of with highest accuracy.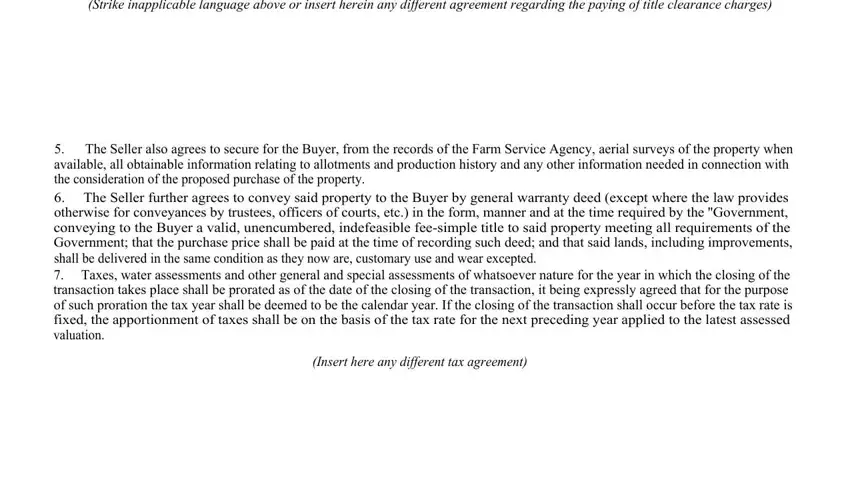 It is possible to get it wrong when completing the The Seller also agrees to secure, and so make sure that you look again before you'll finalize the form.
4. Your next section requires your input in the subsequent places: This option may be exercised by, delivering in person a written, County of, in the city of, State of, The offer herein shall remain, months irrevocable period provided, months from the date hereof and, Loss or damage to the property by, The Seller agrees that, and The Seller agrees to furnish at. Ensure you fill in all requested info to move onward.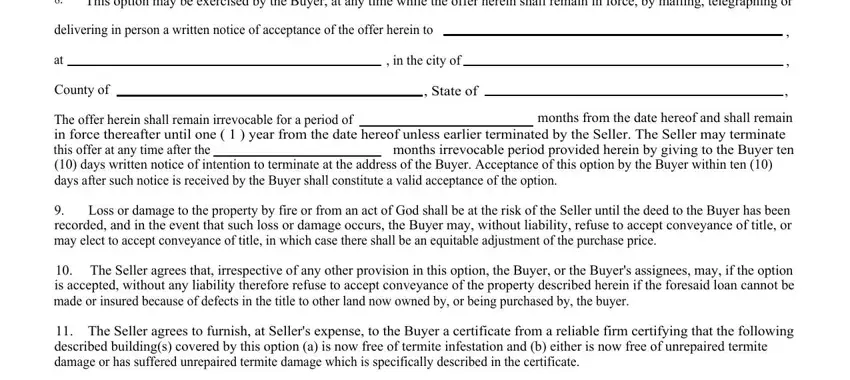 5. The last point to finish this document is critical. Be sure to fill in the displayed blanks, including The Seller hereby gives the, Insert here conditions peculiar to, Sellers Telephone Number, IN WITNESS WHEREOF the Seller and, day, WITNESSESS, Seller, Seller, Buyer, and Buyer, prior to finalizing. Neglecting to do this can generate a flawed and possibly unacceptable document!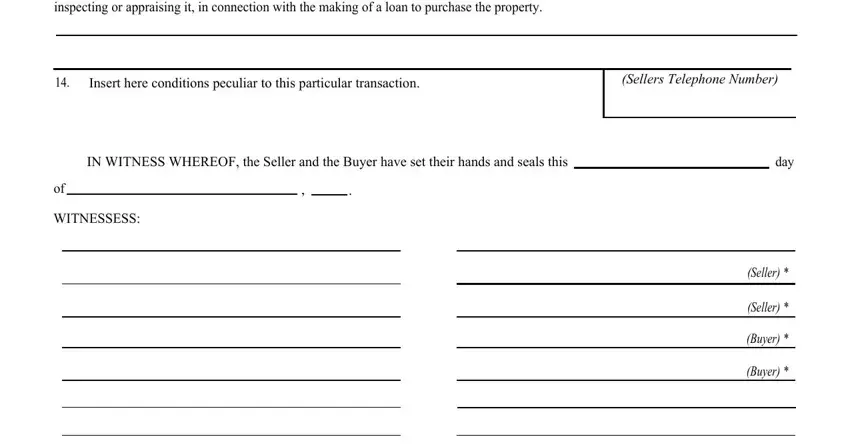 Step 3: Prior to moving on, ensure that form fields are filled out right. When you think it's all good, press "Done." After getting a7-day free trial account at FormsPal, it will be possible to download option to purchase real propertu or email it directly. The form will also be available in your personal account page with your each and every edit. At FormsPal, we aim to guarantee that your details are maintained private.