It shouldn't be difficult to obtain regence prior authorization applying our PDF editor. This is the way you will be able conveniently develop your document.
Step 1: You can hit the orange "Get Form Now" button at the top of this webpage.
Step 2: After you've entered the editing page regence prior authorization, you'll be able to notice all of the options readily available for your file inside the top menu.
Complete the re, gence prior authorization PDF and provide the material for each section: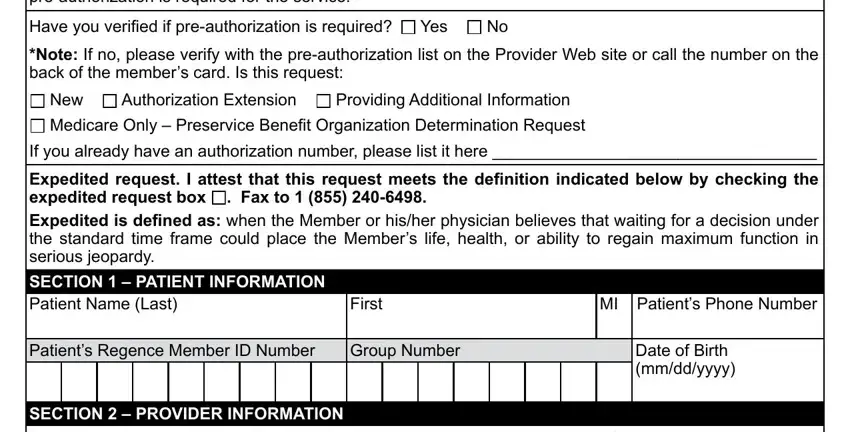 Fill in the TaxI, D, Number NP, I Provider, Address Phone, Number Confidential, Voice, Mail, Yes, No Fax, Number City, State, Zip, Code Phone, Number Ext, Confidential, Voice, Mail, Yes, No Fax, Number and FOR, MW, A, Page, of, Eff, v areas with any data that can be asked by the software.

In the Date, of, Service, if, scheduled, mm, dd, yyyy Other, Other, City, State, Zip, Code IF, INPATIENT, OR, OUTPATIENT, FACILITY Facility, Name Company, Name Anticipated, Length, of, stay, TaxI, D, Number IF, D, ME NP, I D, ME, Address City, and State, Zip, Code part, emphasize the necessary particulars.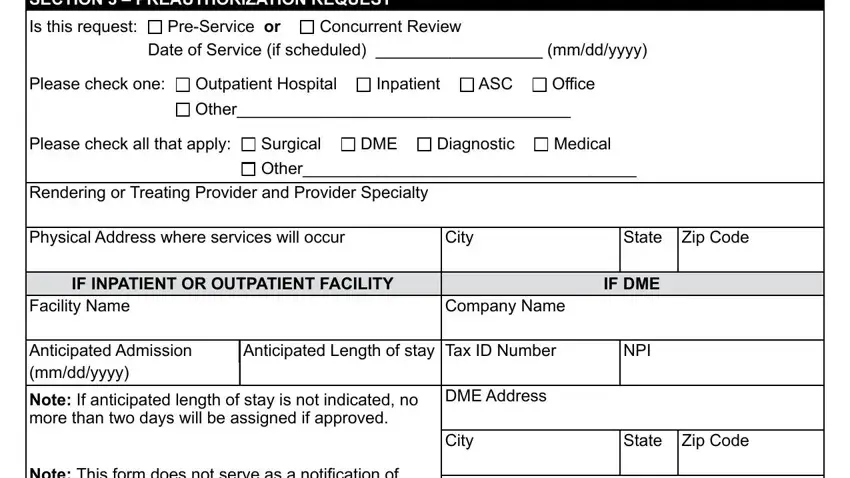 The space Item, Cost Lab, Radiology, Testing, Results and request should be where you can indicate all parties, ' rights and responsibilities.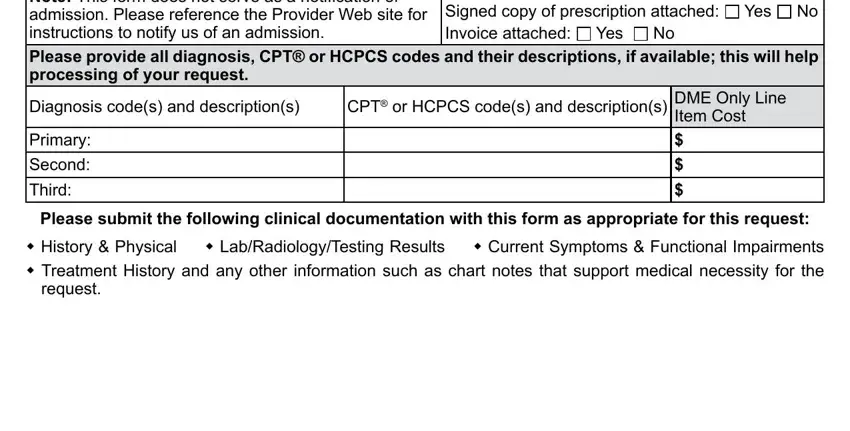 Step 3: Select the "Done" button. Now you can export your PDF form to your gadget. In addition, you can easily send it by means of email.
Step 4: Generate copies of the document. This can protect you from possible difficulties. We cannot look at or distribute your data, so be sure it will be protected.