We used the top-rated web programmers to implement our PDF editor. Our app will let you complete the sbi form how to fill form with no trouble and won't require a great deal of your energy. This straightforward guide will allow you to begin.
Step 1: Select the button "Get Form Here" and select it.
Step 2: When you have entered your sbi form how to fill edit page, you will notice all actions you can take with regards to your document within the upper menu.
To complete the form, provide the data the system will require you to for each of the next sections: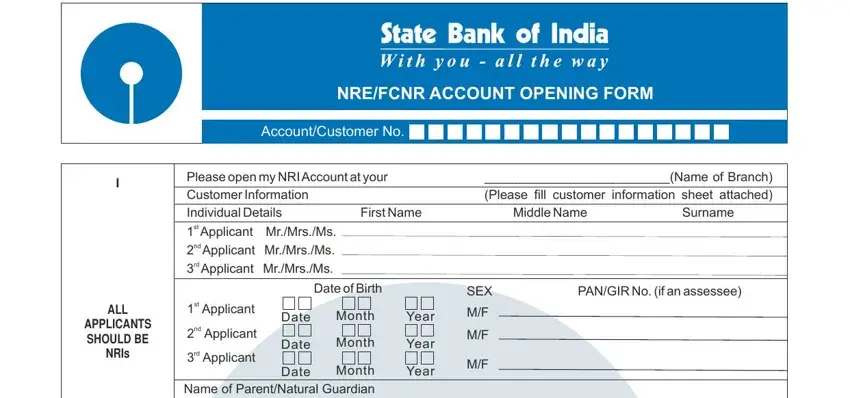 Complete the Overseas, Address, Compulsory Indian, Address Address, Address, Pin, Code Tel, Res, Office Tel, Res, Office Fax, Mobile Fax, Mobile Email, ID Email, ID Telephone, No, Indian, if, any Amount, Specify Currency, and Period space with the details requested by the software.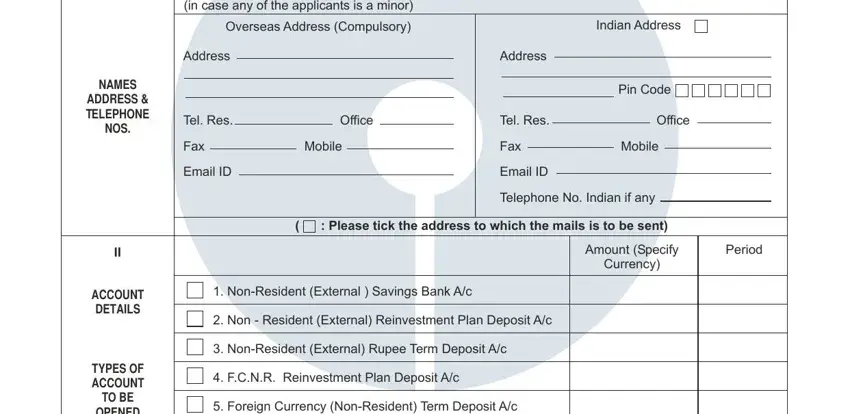 In the section dealing with Single, Both, or, Survivor, of, us Former, or, Survivor, of, us Either, or, Survivor, of, us Later, or, Survivor, of, us Other, please, specify Cheque, Demand, Draft, No, dt, for, enclosed Wire, Transfer, No, dt, Amount, sent Name, and, Address, of, the, Remitting, Bank III, MODE, OF, OPERATION TICK, ONLY ONE, DETAILS, OF and REMITTANCES, you need to put in writing some essential details.

The PAYMENT, RENEWAL INSTRUCTIONS, INTEREST, PRINCIPAL Renew, Principal, only Renew, Principal, Plus, Interest Do, notre, new, and, please, tick l, Mail, transfer, for, maturity, amt, in IN, R, USD, GBP, Euro l, Transfer, to, Saving, Current Ac, No Any, other, instructions, Please, specify NOMINATION, VII, OTHER, FACILITIES and ATM, cum, Debit, Card field can be used to point out the rights and responsibilities of each party.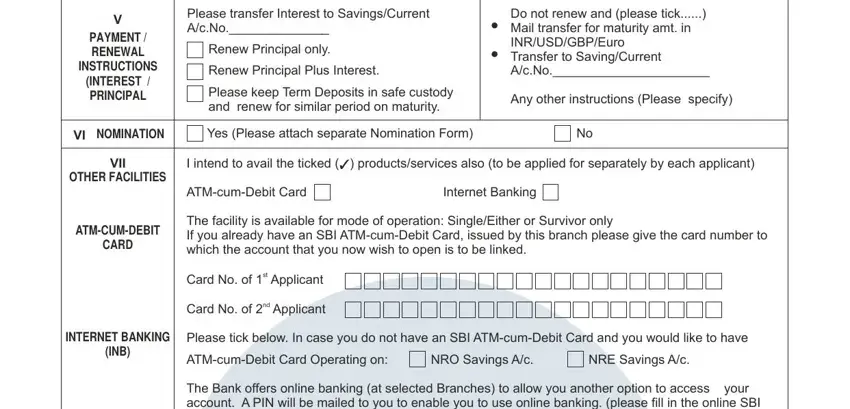 Check the sections Photo, Photo, Photo, SPECIMEN, SIGNATURE PLEASE, SIGN, IN BLACK, INK PHOTOGRAPHS, SHOULD, BE SIGNED, ACROSS BY, THE APPLICANTS, st, Applicant nd, Applicant rd, Applicant and Verification, of, Signature, to, be, made, by, a and then fill them in.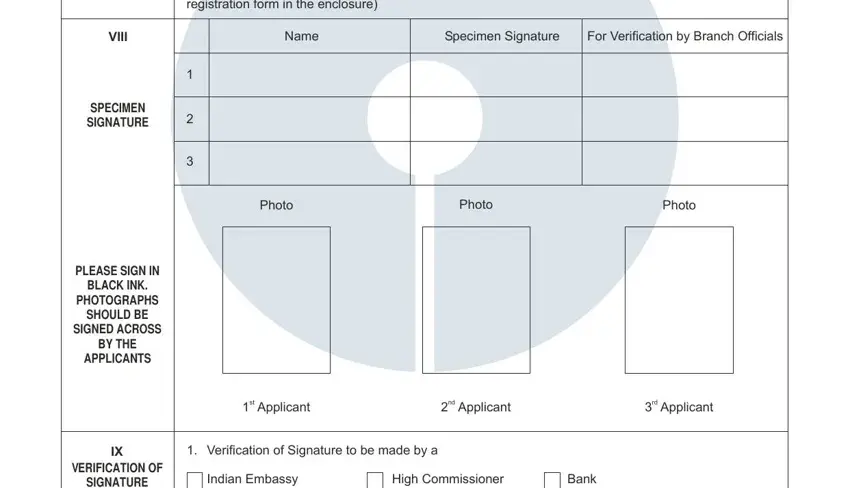 Step 3: Choose the "Done" button. So now, you can transfer the PDF file - download it to your electronic device or forward it by using electronic mail.
Step 4: Create duplicates of your file. This should prevent potential future misunderstandings. We do not watch or publish your information, thus be certain it's going to be safe.