It won't be hard to get sc diploma taking advantage of our PDF editor. Here's how you will be able conveniently make your document.
Step 1: Select the "Get Form Now" button to get going.
Step 2: You will find all the options that it's possible to undertake on your document once you have entered the sc diploma editing page.
The next areas are going to make up the PDF form: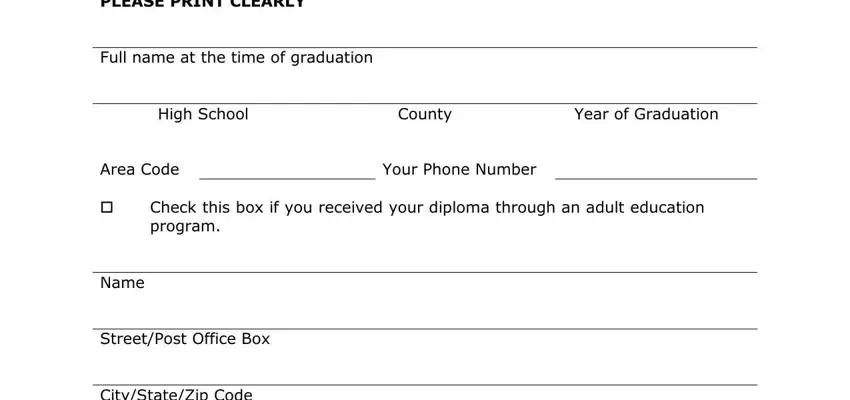 Provide the demanded information in the field CityStateZip Code, Your Current Legal Signature, and Todays Date.

Step 3: If you are done, choose the "Done" button to transfer your PDF document.
Step 4: Make sure you prevent possible future challenges by preparing at least 2 copies of the file.