We have used the hard work of our best developers to design the PDF editor you can take advantage of. Our software will help you fill in the ca form e3067 document easily and don't waste precious time. What you need to undertake is try out the following quick instructions.
Step 1: Click on the "Get Form Here" button.
Step 2: The document editing page is now available. You can add information or manage existing content.
The following parts are within the PDF form you'll be filling out.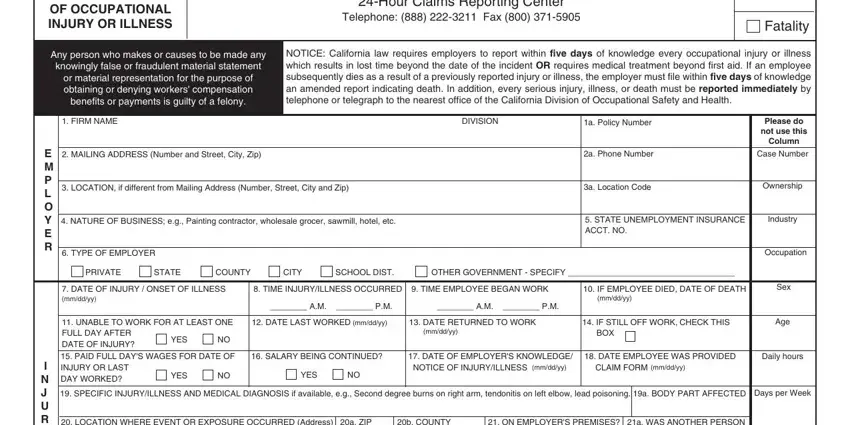 The system will require you to submit the County, Nature, of, Injury a, Phone, Number NOYES, a, Phone, Number Part, of, body Number, Street, City, Zip Employee, treated, in, Emergency, Room YES, NO EMPLOYEE, NAME SOCIAL, SECURITY, NUMBER DATEOFBIRTH, mm, dd, yy ILLNESS, EMPLOYEE, and Source section.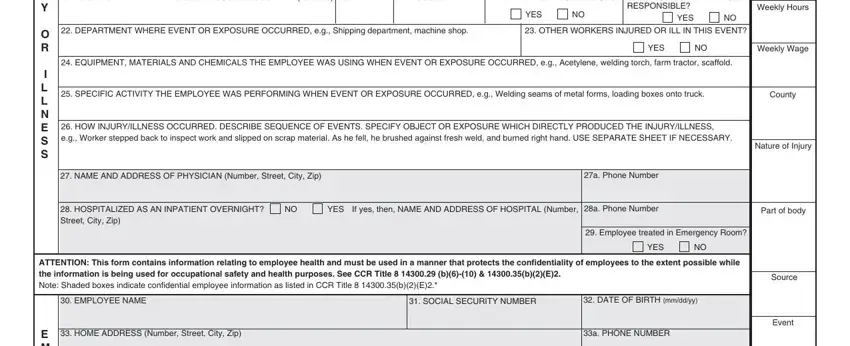 The system will ask for more details with the intention to quickly complete the box Completed, By, type, or, print Signature, Title and SCI, Fe, REV

Step 3: After you've selected the Done button, your file should be ready for upload to any electronic device or email address you identify.
Step 4: You can make duplicates of your form toavoid different possible problems. Don't be concerned, we don't disclose or record your information.