Filling out declaration income is straightforward. We created our tool to really make it convenient to use and assist you to complete any PDF online. Listed below are steps you will want to stick to:
Step 1: Select the button "Get Form Here" on this website and select it.
Step 2: Now you may edit the declaration income. You can use the multifunctional toolbar to add, erase, and alter the content material of the form.
Fill in the declaration income PDF by entering the content meant for every single part.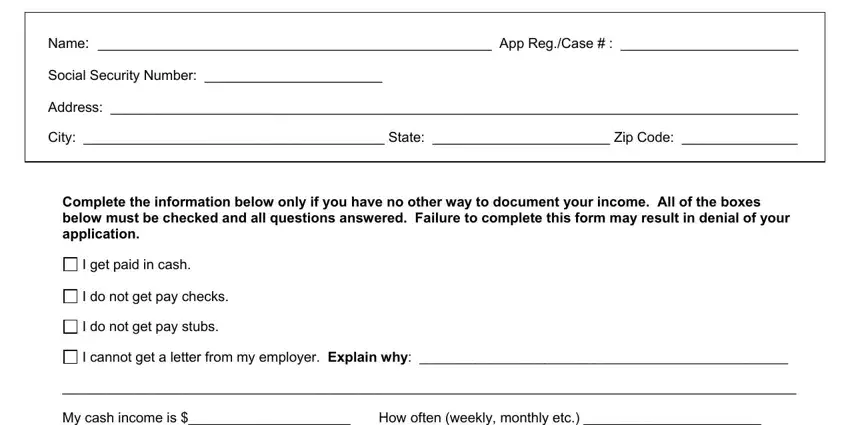 Please insert the information inside the box My cash income is, How often weekly monthly etc, Current Employer, ApplicantsRecipients must read the, I certify that I have no other way, Signature of Applicant Date, Facilitated Enrollers must read, I certify that I asked the, and Name Signature Date.
Step 3: After you click the Done button, your prepared form may be transferred to any kind of your devices or to electronic mail given by you.
Step 4: Prepare duplicates of your template. This may save you from upcoming worries. We cannot read or distribute your information, hence you can be confident it's going to be safe.