The asbestos handling license renewal filling out procedure is easy. Our PDF tool enables you to work with any PDF document.
Step 1: Click on the "Get Form Here" button.
Step 2: Now you can enhance your asbestos handling license renewal. You need to use the multifunctional toolbar to insert, remove, and adjust the content material of the document.
Fill out all of the following segments to complete the document: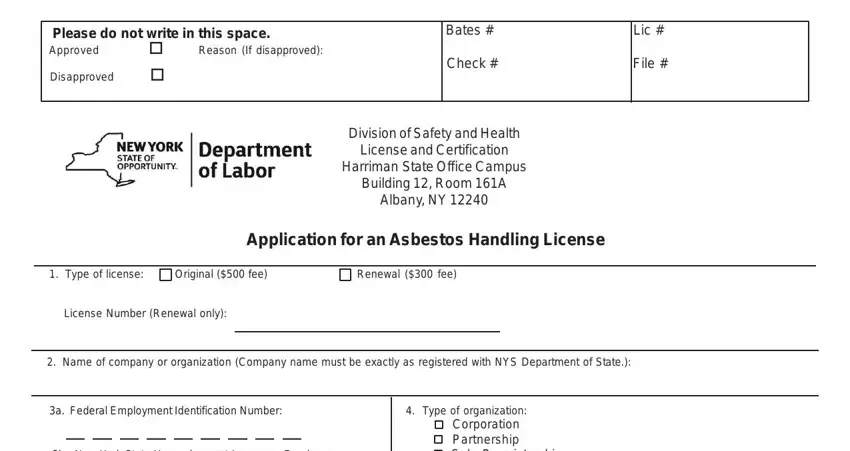 Note the essential particulars in b New York State Unemployment, Registration Number ER No, Corporation Partnership Sole, Incorporation a MoDayYear, b State, When did the company begin, a Street address, City, State, Zip Code, b Mailing address if different, Duly authorized representative a, d Business telephone number, b Social Security Number, and e Fax number segment.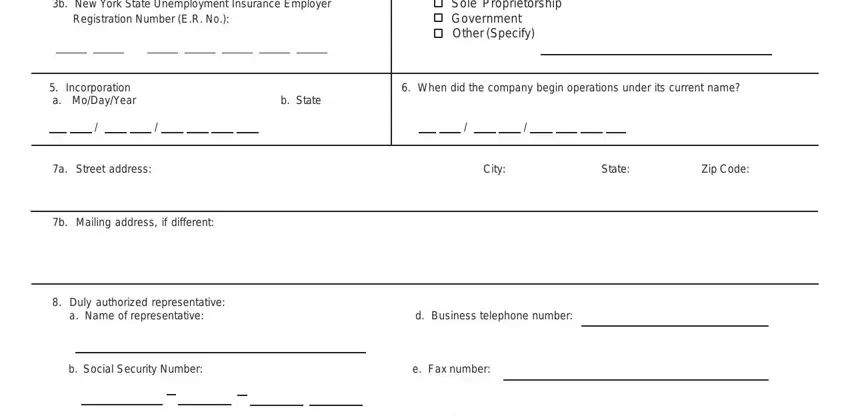 Jot down the significant data in g Business Mailing address of the, and If Government is checked in item box.

The Name, Home address Street City State Zip, Soc Sec No, Percent ownership, Role select one Director Officer, Is the company an affiliate of, If yes list names and addresses of, organizations attach additional, Company name, FEIN, Address Street City State Zip, List all owners partners and, affiliates attach additional, Name, and Home address Street City State Zip section is the place where either side can place their rights and obligations.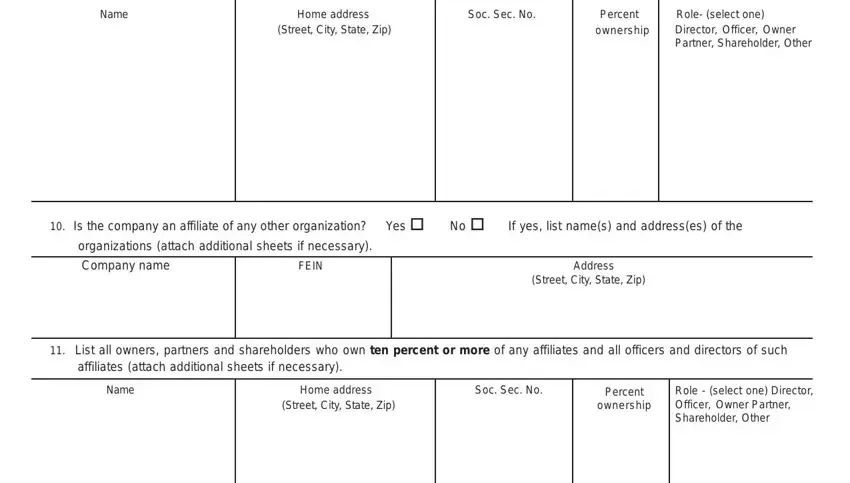 Finalize the file by checking all of these fields: Check at least one of the types, Note If you check abatement answer, Abatement Management Planning, Designated Supervisor, Name of Supervisor if abatement is, Affirmation statement If abatement, Signature of Supervisor No cosigns, The firms activities shall not, Department of Labor Asbestos, Affirmed, and Social Security Number.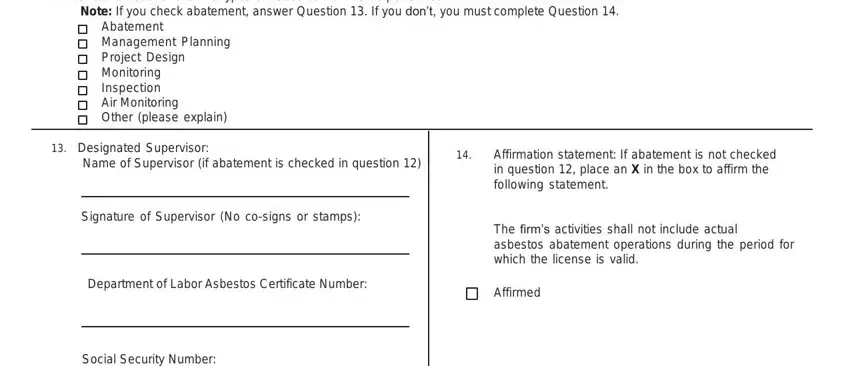 Step 3: Hit the Done button to save your document. Now it is ready for export to your device.
Step 4: You can generate duplicates of your document tokeep away from all of the future problems. You need not worry, we don't disclose or check your data.