It won't be difficult to complete sgs inspection booking form making use of our PDF editor. This is how it is possible to conveniently make your file.
Step 1: Choose the orange "Get Form Now" button on the page.
Step 2: As soon as you have entered your sgs inspection booking form edit page, you'll discover all options you can use regarding your file in the top menu.
The following segments will frame the PDF form that you will be creating: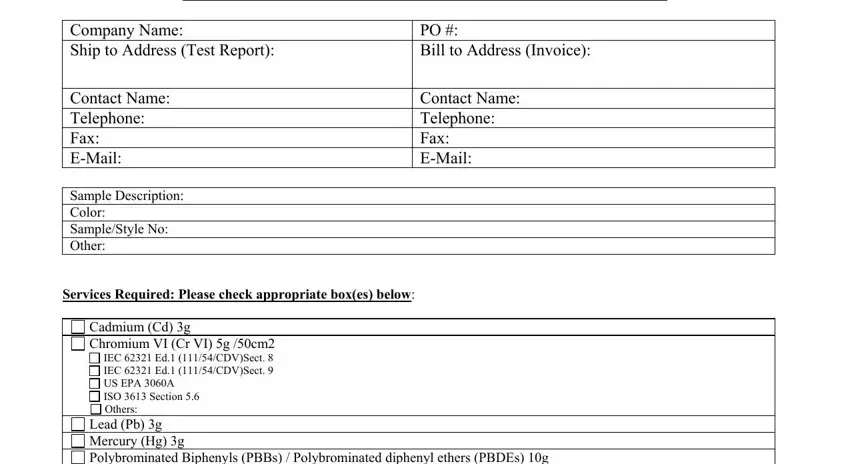 Jot down the information in Cadmium Cd g Chromium VI Cr VI g, Regular Turnaround time Business, Special Instructions Retest Sample, NOTE This form must be submitted, We confirm that the above, Authorized signature, and Date.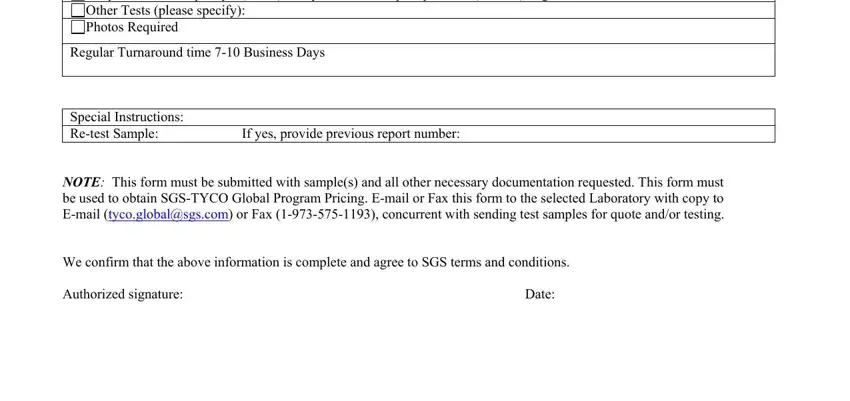 Step 3: In case you are done, select the "Done" button to upload your PDF form.
Step 4: You could make duplicates of your form torefrain from all of the future concerns. Don't be concerned, we do not disclose or watch your data.