It is very easy to fill in the spanish application form. Our PDF editor was made to be easy-to-use and let you fill in any document easily. These are the actions to follow:
Step 1: First, select the orange "Get form now" button.
Step 2: So you will be within the document edit page. It's possible to add, update, highlight, check, cross, add or erase fields or text.
Complete the particular segments to prepare the template: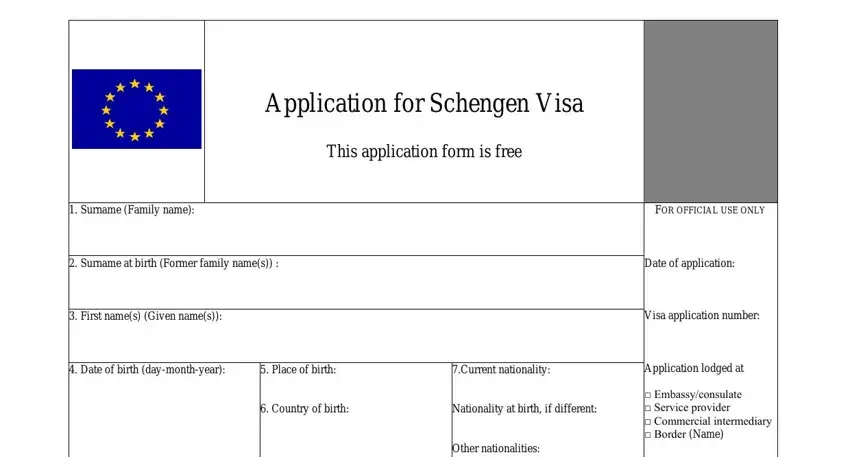 Type in the expected details in the space Sex, Male Female, Marital status, Single Married Registered, Other, In the case of minors parental, File handled by, National identity number where, Type of travel document, Ordinary passport Diplomatic, Supporting documents, Travel document Means of, Number of travel document, Date of issue, and Valid until.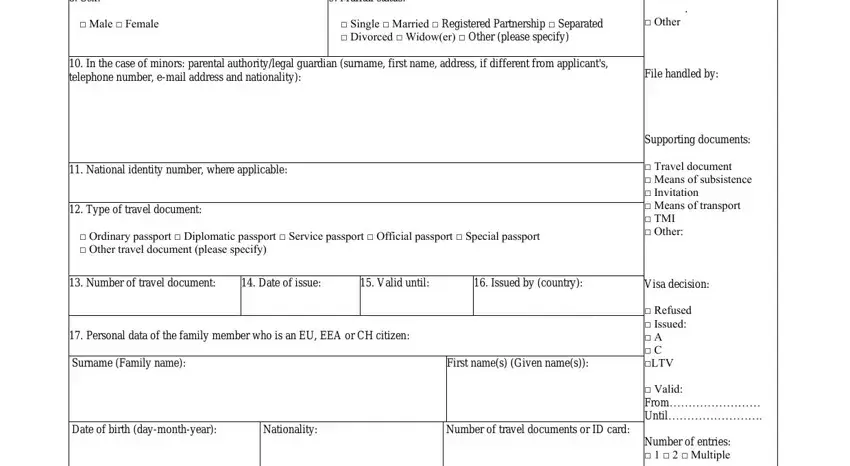 It's essential to write down certain data in the section Family relationship with an EU, spouse child grandchild, and Number of days.

The Applicants home address and email, Telephone numbers, Residence in a country other than, No Yes Residence permit or, Current occupation, Employer and employers address, Main purposes of the journey, Tourism Business Visiting, Additional information on purpose, Member States of main destination, Member State of first entry, and States of destination if applicable field is the place where both parties can indicate their rights and obligations.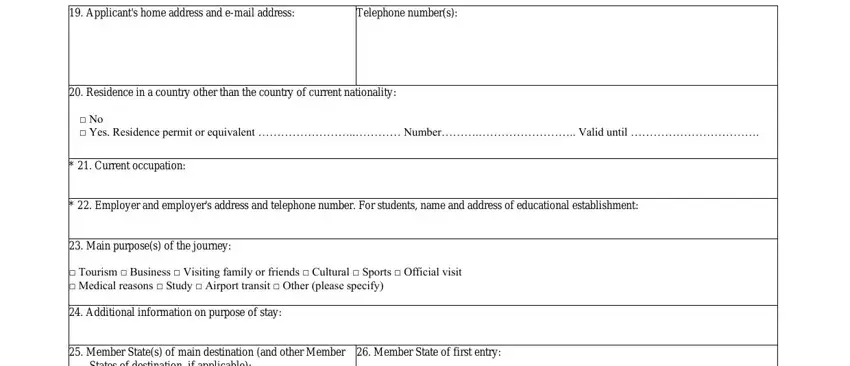 End by reading the following sections and completing them as needed: Number of entries requested, Single entry Two entries, Intended date of arrival of the, Intended date of departure from, Fingerprints collected previously, Date if knownVisa sticker number, Entry permit for the final, Issued by Valid from until, Surname and first name of the, Address and email address of, Telephone number, Name and address of inviting, Surname first name address and, and Telephone number of.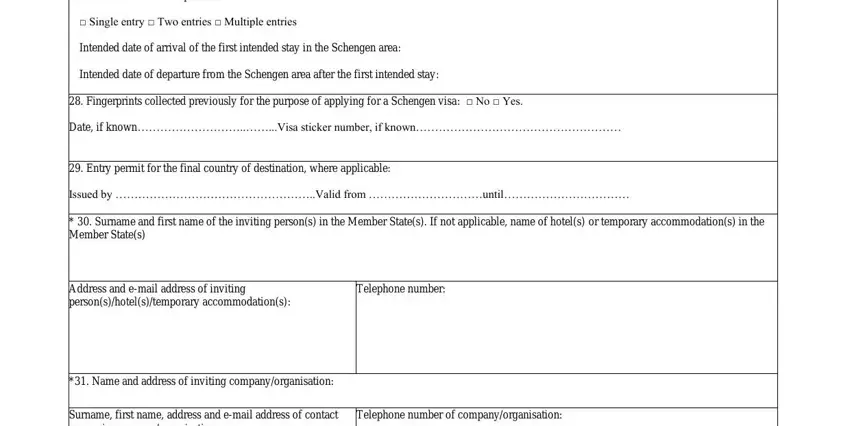 Step 3: As you choose the Done button, your ready document may be transferred to each of your devices or to email indicated by you.
Step 4: Produce a copy of every document. It will certainly save you time and permit you to remain away from concerns in the long run. By the way, the information you have isn't used or analyzed by us.