Filling out spain national application is not hard. Our team developed our software to really make it user-friendly and uncomplicated and help you complete any form online. Here are some steps that you need to go through:
Step 1: The first step will be to press the orange "Get Form Now" button.
Step 2: So, you're on the document editing page. You can add information, edit current details, highlight particular words or phrases, place crosses or checks, insert images, sign the document, erase needless fields, etc.
Type in the details demanded by the platform to complete the file.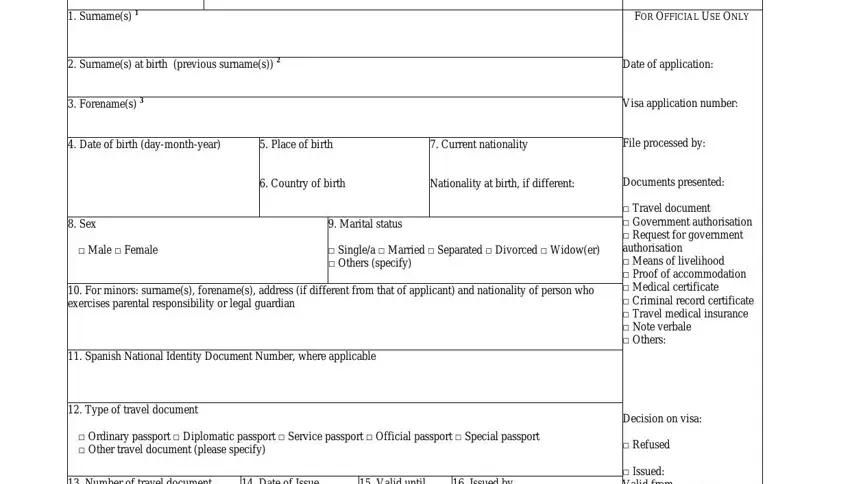 Write down the essential information in Date, of, Issue Valid, until Issued, by Telephone, numbers and Current, Profession segment.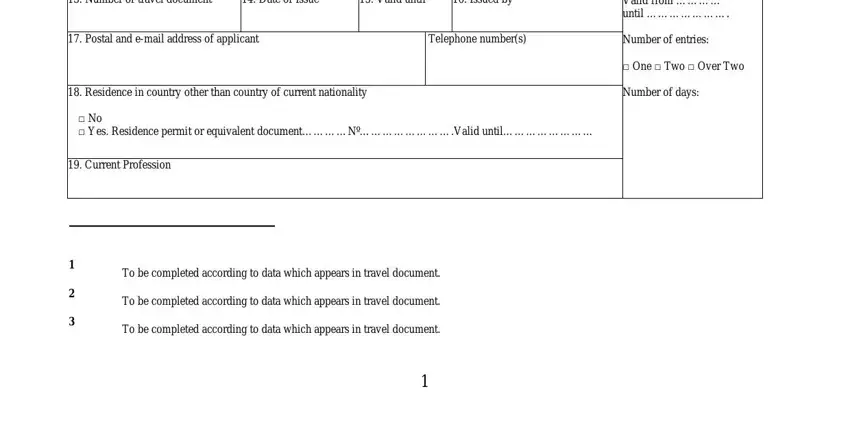 The system will request for more info as a way to easily prepare the area Principal, purpose, of, journey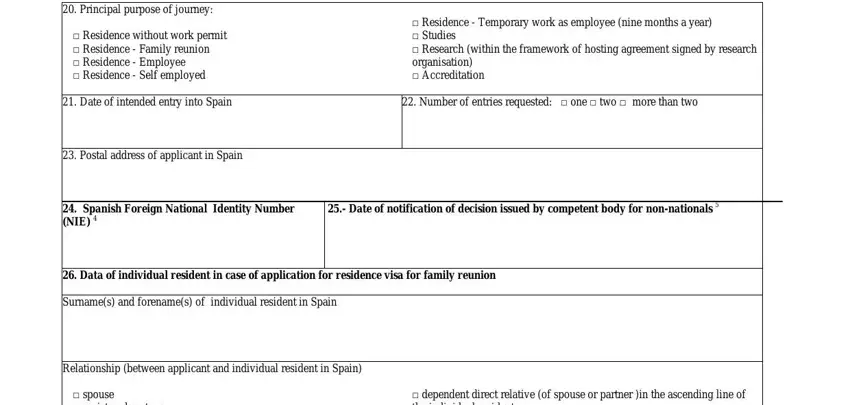 The Dateofbirth, and Nationality section will be your place to insert the rights and obligations of both parties.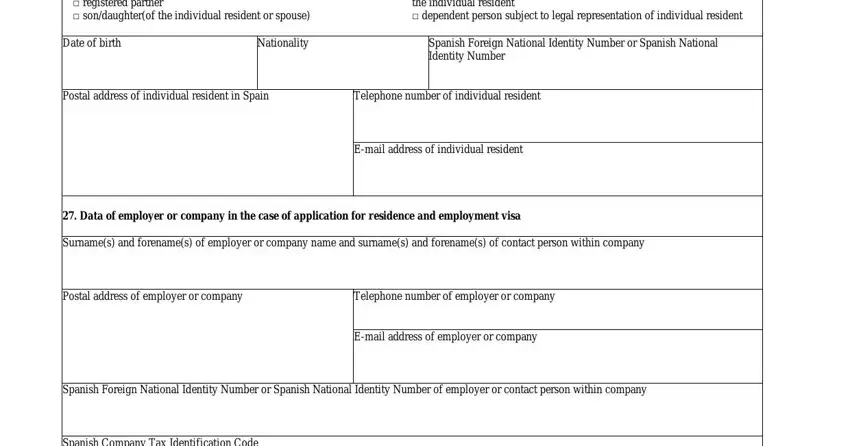 Finalize by taking a look at the next fields and filling them in as needed: reside, or, work, reside, or, work

Step 3: Choose the Done button to confirm that your finalized document can be exported to any type of device you pick out or mailed to an email you specify.
Step 4: You could make copies of the form tokeep clear of any type of potential complications. You need not worry, we cannot reveal or watch your information.