The sperm job for apply filling in process is very simple. Our editor allows you to use any PDF form.
Step 1: Choose the orange button "Get Form Here" on this web page.
Step 2: You're now equipped to enhance sperm job for apply. You have lots of options thanks to our multifunctional toolbar - you'll be able to add, remove, or alter the content, highlight its particular areas, as well as carry out similar commands.
You have to type in the next details to fill out the document: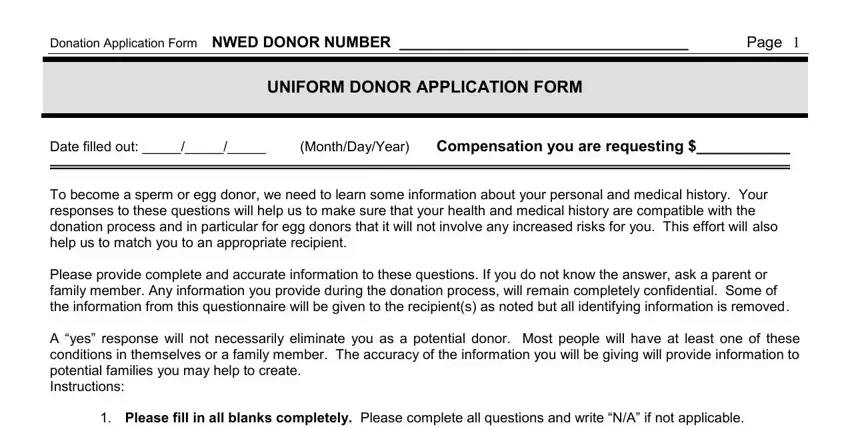 Put the required details in the If you have any questions please, NAME AS IT APPEARS ON YOUR DRIVERS, Last name First name Middle, Sex Male Female, Age, Date of Birth Place of Birth, Soc Security Are you a US, Drivers License State, Marital Status single married, Length of Current Relationship, and Nation Wide Egg Donation segment.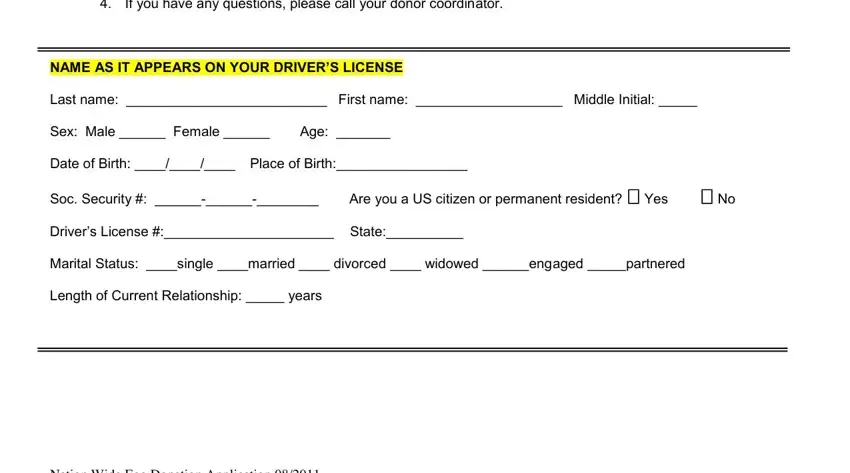 Put down the necessary data as you are within the Donation Application Form NWED, Page, DEMOGRAPHICS, MAILING ADDRESS, Street City, StateProvince Zip Postal code, Home Phone Number, Work Phone Number, Cell Phone Number, OK to leave message, Yes, Yes, Yes, Email Address, and Do you have medical insurance Yes segment.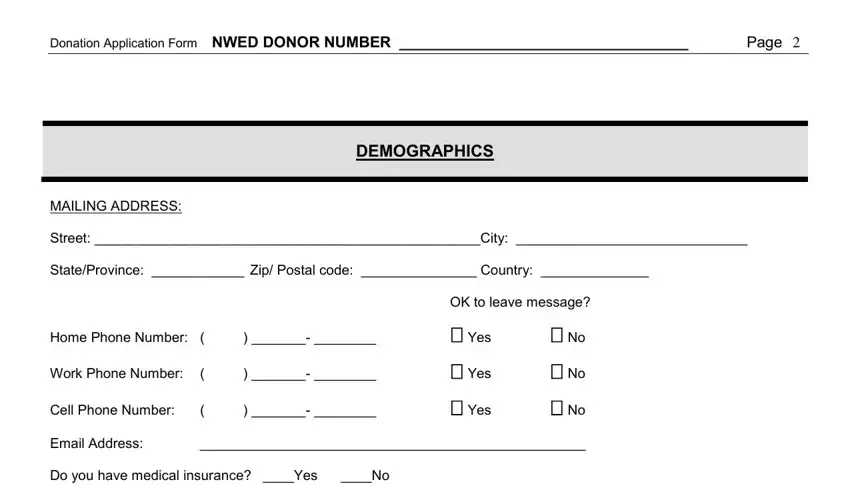 Explain the rights and obligations of the parties inside the box If yes name of carrier ID Group, Employer, DONATION HISTORY, Have you applied or been screened, If yes list name and location of, Have you donated before Yes No If, Are you currently enrolled as an, How did you hear about our program, Friend name Magazine which one, and Did you consult with your family.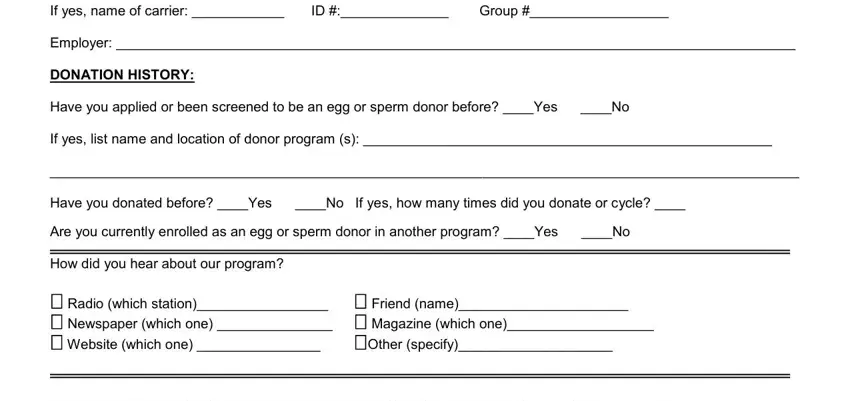 Finish the file by reading all these sections: I hereby attest that all, knowledge, Nation Wide Egg Donation, and Signature of Applicant.

Step 3: Hit the Done button to be sure that your completed file can be exported to every electronic device you use or forwarded to an email you indicate.
Step 4: Produce duplicates of your document. This is going to protect you from forthcoming issues. We cannot see or distribute your information, so be certain it will be secure.