We've applied the efforts of our best computer programmers to make the PDF editor you intend to operate. Our application will allow you to fill in the social security 1724 form without any difficulty and don't waste precious time. Everything you need to undertake is stick to these straightforward actions.
Step 1: Choose the button "Get form here" to open it.
Step 2: So you will be on the file edit page. You can add, alter, highlight, check, cross, include or erase areas or phrases.
Feel free to provide the following details to fill out the social security 1724 PDF: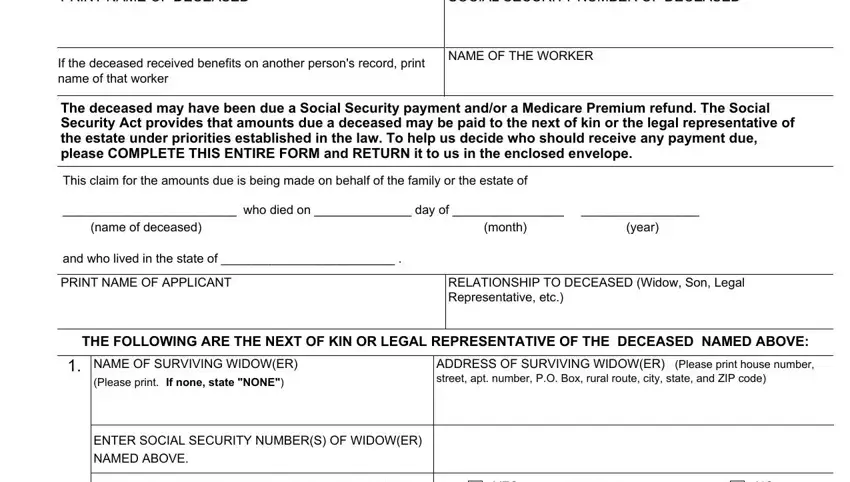 You should provide the information within the box ENTER, SOCIAL, SECURITY, NUMBERS, OF, WIDOWER NAMED, ABOVE WAS, HE, OR, SHE, ENTITLED, TO, A, MONTHLY, BENEFIT YES, YES, If, YES, then SKIP, items, and SIGN, at, bottom, of, page Goon, to, item NUMBER, and NAME, OF, CHILD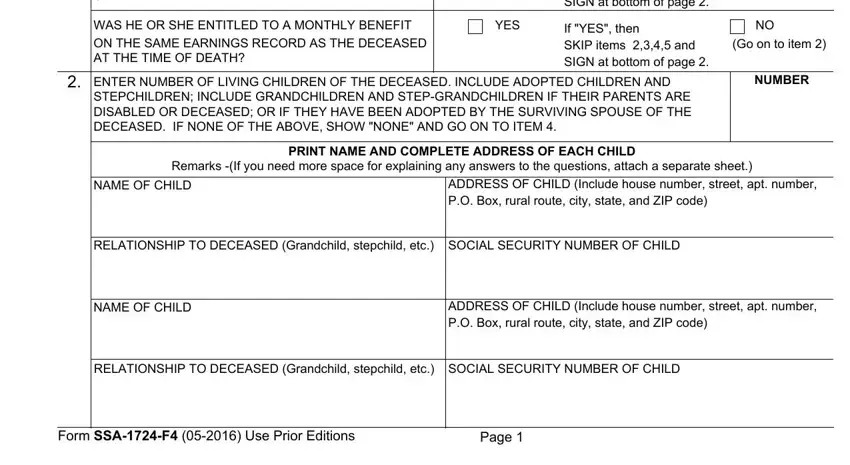 Highlight the most vital details the NAME, OF, CHILD FormS, S, A, FUse, Prior, Editions and Page field.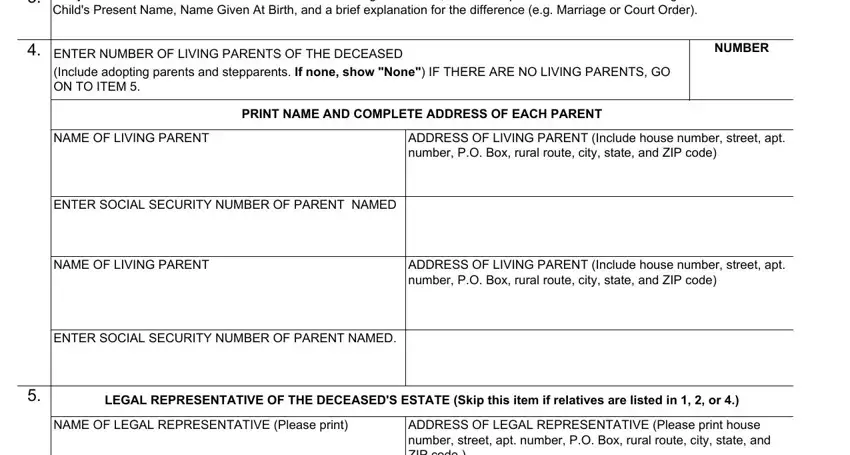 The field NUMBER, NAME, OF, LIVING, PARENT and NAME, OF, LIVING, PARENT is going to be for you to insert all sides, ' rights and responsibilities.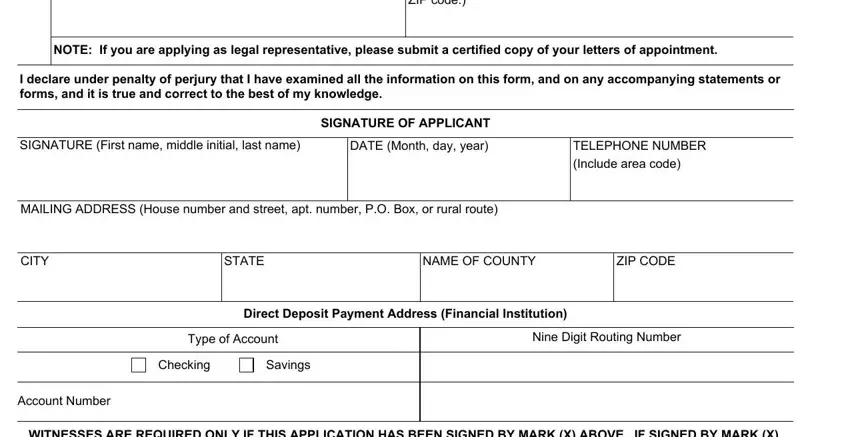 Finish by analyzing these sections and filling in the required data: DATE, Month, day, year TELEPHONE, NUMBER Include, area, code CITY, STATE, NAME, OF, COUNTY ZIP, CODE Type, of, Account Checking, Savings, Nine, Digit, Routing, Number Account, Number SIGNATURE, OF, WITNESS and SIGNATURE, OF, WITNESS

Step 3: Click the Done button to save your file. Now it is available for upload to your electronic device.
Step 4: To prevent yourself from any kind of concerns in the long run, you should get around two or three duplicates of the form.