With the online PDF tool by FormsPal, it is possible to fill out or edit ks retailers sales tax here and now. To retain our tool on the cutting edge of practicality, we strive to put into practice user-driven capabilities and enhancements regularly. We are routinely looking for feedback - play a pivotal role in reshaping how you work with PDF files. With a few simple steps, it is possible to begin your PDF editing:
Step 1: Hit the "Get Form" button above. It is going to open up our tool so you could begin filling out your form.
Step 2: This editor will allow you to modify PDF documents in many different ways. Modify it by writing customized text, correct original content, and add a signature - all at your disposal!
Be attentive when filling out this pdf. Ensure that all mandatory areas are filled in correctly.
1. You will need to complete the ks retailers sales tax correctly, so be attentive when filling out the areas comprising these blank fields: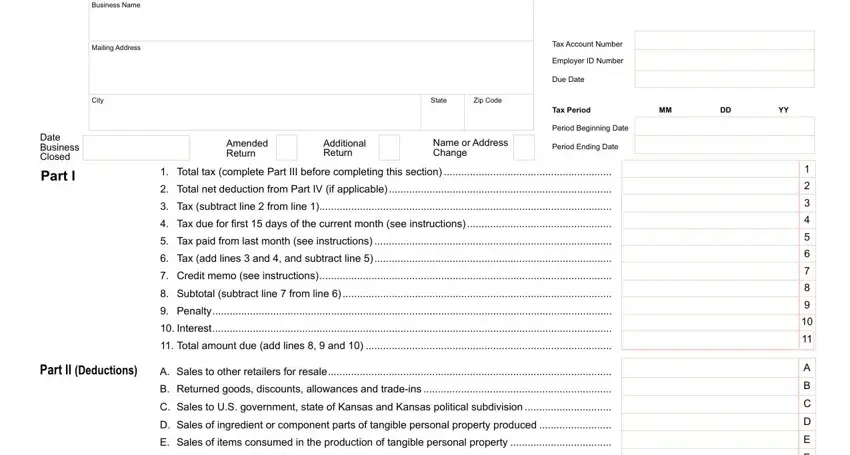 2. Just after the prior selection of blanks is done, proceed to type in the applicable details in these - E Sales of items consumed in the, L Nontaxable labor services, M Deliveries outside of Kansas, N Other allowable deductions, O Total deductions, I certify this return is correct, Signature, Do Not Detach This Voucher, STV, Rev, Kansas, Retailers Sales, Tax Voucher, FOR OFFICE USE ONLY, and Business Name.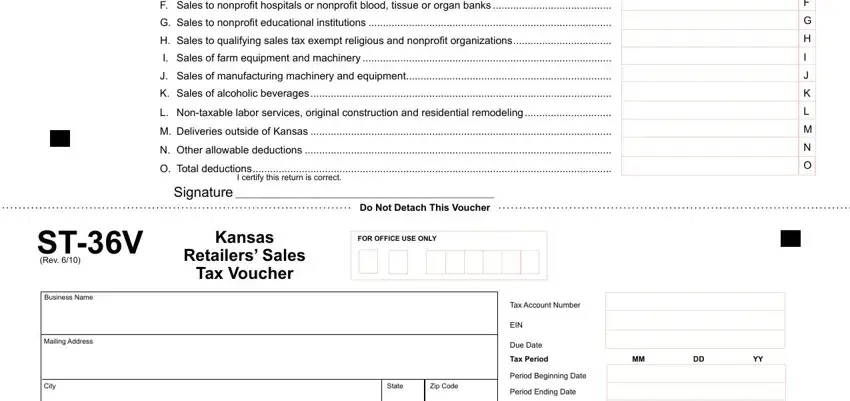 As for Business Name and L Nontaxable labor services, be certain you take another look here. The two of these are the most significant ones in this file.
3. Completing Daytime Phone Number, Amount from line above, Subtract line from line and, and Payment Amount is essential for the next step, make sure to fill them out in their entirety. Don't miss any details!

4. This next section requires some additional information. Ensure you complete all the necessary fields - Business Name, Tax Account Number, EIN, Period Beginning Date, Period Ending Date, Taxing Jurisdiction Name of, Column, Code, Column Gross Sales, Column Merchandise, Consumed By You, Column, Part II NonUtility, Deductions, and Column Net Sales - to proceed further in your process!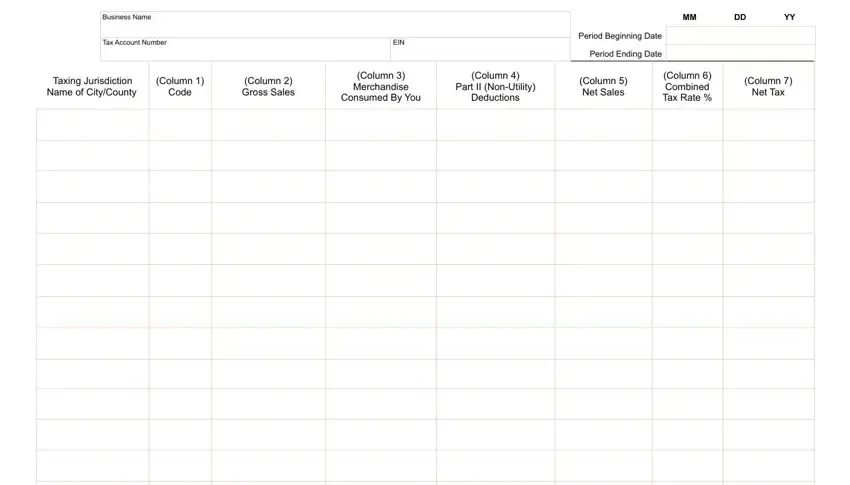 5. Since you get close to the conclusion of your form, you will find several more requirements that need to be fulfilled. In particular, Total Number of supplemental pages, Total Net Tax Part lll, Sum of additional Part lll, and Total Tax Add lines and Enter must be filled in.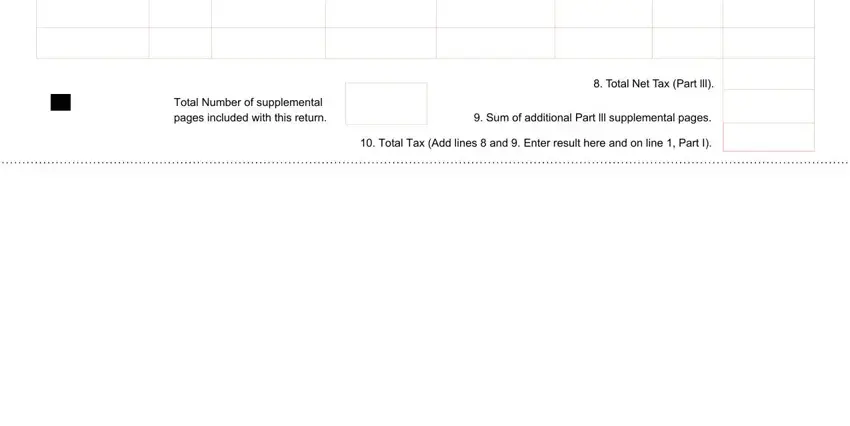 Step 3: Revise the information you have typed into the blank fields and then click the "Done" button. Find the ks retailers sales tax as soon as you sign up for a free trial. Quickly get access to the form in your personal account, with any edits and adjustments being conveniently kept! FormsPal ensures your information privacy with a secure method that never saves or distributes any sort of private information used. You can relax knowing your documents are kept protected every time you use our editor!